Performance and protection.
Dell Storage SCv2000 offers many of the same software and data protection features in Storage Center with entry-level affordability.
Sorry, this item is not available anymore for purchase online. Please see our recommended replacement product.
Dell Storage SCv2000 Series
Dell Compellent
Dell EMC offers complete end-to-end services
Optimizing the IT lifecycle is vital. Dell EMC has expert services
*
for all lifecycle phases that save you time and resources, reduce effort, and improve your IT experience.
ProSupport Enterprise Suite
Gain the freedom to focus on your business transformation with the support expertise and insights Dell EMC is known for across the globe. Choose the right support based on the criticality of specific systems with available automated predictive analysis, collaborative third-party assistance and service account management.
ProDeploy
ProDeploy Enterprise Suite helps you get more out of technology starting on day one. Trust Dell EMC experts to lead deployments from basic hardware installations through planning, configuration and complex integrations. Our complete suite of deployment services and professional certifications helps you achieve business outcomes today and tomorrow.
Training
Education Services offers an expansive suite of training services with multiple delivery methods, including instructor-led, self-paced online and virtual instructor-led training. With comprehensive and flexible training programs, we make it easy to ensure your staff has the skills they need to successfully manage and utilize your new technology to its full potential.
Consulting
Consulting services give expert guidance to help you grow, optimize and transform your IT environment at your own pace and budget. We employ a broad range of certified consultants and engineers, backed by program management teams, who can deliver deep technical expertise. We give you the confidence that your project will be done right and on time.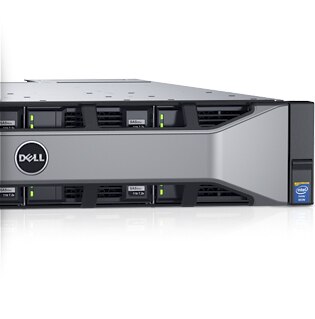 High performance at an affordable price
Offering the perfect blend of high performance and affordability, the Dell Storage SCv2000 series brings feature-rich software options and balances the need for low cost per terabyte with the best performance and protection in its class*. The SCv2000 gives you the performance to drive critical applications while maximizing your return on investment.

SCv2000 Storage features:
Streamlined management with Enterprise Manager
Optimized storage with Dynamic Capacity (thin provisioning)
Ability to scale with Virtual Ports
Data security with Dynamic Controllers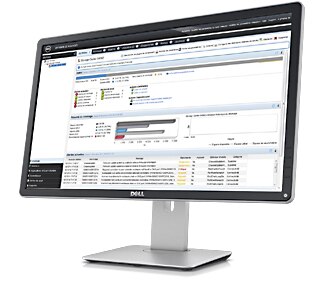 Future flexibility with Storage Center management
As part of the Storage Center product line, the management of all SC products are streamlined into a single, consistent interface using Enterprise Manager. From a single pane of glass, manage the SCv2000 and as your business grows, you can leverage the same management expertise for the enterprise-level models.

Additional flexible options:
Choose from 12 to 168 drives in a 2U or 5U form factor
Connectivity protocols include: iSCSI, Fibre Channel, or SAS
Broad range of hard-drive sizes to meet performance or capacity needs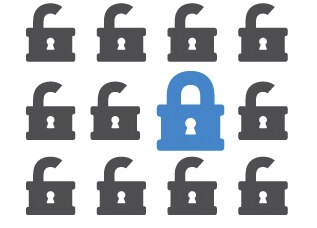 Integrated data protection
The SCv2000 series offers optional data protection software with Remote Instant Replay, Local Instant Replays and Replay Manager. Tight integration with common application environments, like Microsoft and VMware, help to simplify virtualized data centers, allowing local and remote data protection features within these applications to take consistent snapshots of virtual machines without sacrificing performance.This granular data protection minimizes risk and helps meet even the most stringent recovery point objectives.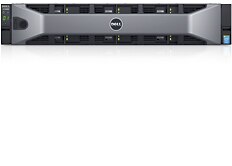 Dell Storage SCv2000 array
2U, 12 (twelve) 3.5" HDDs
Expands up to 168 HDDs
1GB iSCSI, 10GB iSCSI, 12GB SAS or 16GB FC
8GB cache per controller
4 Core processors (Intel)
Dynamic Capacity
Virtual Ports
Dynamic Controllers
Dell Storage SCv2020 array
2U, 24 (twenty-four) 2.5" HDDs
Expands up to 168 HDDs
1GB iSCSI, 10GB iSCSI, 12GB SAS or 16GB FC
8GB cache per controller
4 Core processors (Intel)
Dynamic Capacity
Virtual Ports
Dynamic Controllers
Enterprise Manager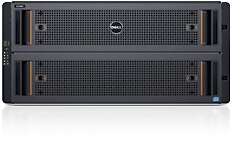 Dell Storage SCv2080 dense array
5U, 84 (eighty-four) 3.5" HDDs
Expands up to 168 HDDs
1GB iSCSI, 10GB iSCSI, 12GB SAS or 16GB FC
8GB cache per controller
4 Core processors (Intel)
Dynamic Capacity
Virtual Ports
Dynamic Controllers
Enterprise Manager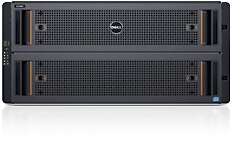 Dell Storage expansion enclosures
Designed specifically to expand the capacity of the SCv2000 series. This eBOD (expansion bunch of disks) operates in the same fashion as a JBOD (just a bunch of disks). All of the data stored in the eBOD is managed through the primary storage controllers in the SCv2000 series.

SC100


2U, 12 (twelve) 3.5" HDDs
Expansion available for the SCv2000 or SCv2020
SC120
2U, 24 (twenty-four) 2.5" HDDs
Expansion available for the SCv2000 or SCv2020
SC180
5U, 84 (Eighty-four) 3.5" HDDs
Expansion available for the SCv2080 only
Expansion enclosures support up to 168 HDDs