PowerEdge FC430 server sled
High density server ideal for running multiple applications, the PowerEdge FC430 offers the right balance of performance for small-form factor compute.
&nbsp
Dell EMC PowerEdge FC430 server sled
PowerEdge
Processador
Up to two Intel® Xeon® processor E5-2600 v4 product family with up to 18 cores per processor
Sistema operativo
Canonical® Ubuntu® LTS
Citrix® Hypervisor
Microsoft® Windows Server® LTSC with Hyper-V
Oracle® Linux
Red Hat® Enterprise Linux
SUSE® Linux Enterprise Server
VMware® vSphere®
DIMM Speed
Up to 2666MT/s

Memory Type
DIMM
RDIMM
LRDIMM

Memory Module Slots
8 DDR4 DIMM slots

Maximum RAM
DIMM 256GB

Armazenamento
Front Bays
Up to 2 x 1.8" uSATA (HDD/SSD)
1.6TB max capacity
Controladores de armazenamento
Internal Controllers
PERC H330, H730, H730p, HBA330
 
Software RAID
S130

Gestão
Embedded / At-the-Server
Chassis Management Controller
iDRAC9   
iDRAC RESTful API with Redfish
iDRAC Direct

Consoles
OpenManage Enterprise
OpenManage Enterprise Power Manager
 
Mobility
OpenManage Mobile

Tools
Dell EMC RACADM CLI
Dell EMC Repository Manager
Dell EMC System Update
Dell EMC Server Update Utility
Dell EMC Update Catalogs
iDRAC Service Module
IPMI Tool
OpenManage Server Administrator
OpenManage Storage Services

OpenManage Integrations
BMC Truesight
Microsoft® System Center
RedHat® Ansible® Modules
VMware® vCenter
 
OpenManage Connections
IBM Tivoli® Netcool/OMNIbus
IBM Tivoli® Network Manager IP Edition
Micro Focus® Operations Manager I
Nagios® Core
Nagios® XI
Fontes de alimentação
(FX2 Chassis) 
1600W Platinum
2000W Platinum
2400W Platinum
1+1 redundant, redundancy alerting only (RAO), & 2+0 non-redundant configurations 
Up to 8 hot plugs fans with full redundancy
Portas
Network Options 
Dual-port 10GbE LOM
Ranhuras
PCIe
See PowerEdge FX2 chassis specification

Video Card
1 x VGA controller integrated with iDRAC
Factor de forma
1U quarter-width Modular Compute Sled, up to 8 FC430 per FX2 chassis
Dimensões
Height
102.7mm (4.0")
 
Width
40.3mm (1.6")
 
Depth
535.8mm (21.1")
 
Weight
3.0kg (6.61lbs)
Suporte recomendado
Choose Dell ProSupport Plus for critical systems or Dell ProSupport for premium hardware and software support for your PowerEdge solution. Consulting and deployment offerings are also available. Contact your Dell representative today for more information. Availability and terms of Dell Services vary by region.
Compact powerhouse for compute applications
The PowerEdge FC430 helps you run multiple application and virtualized instances in one chassis. Thanks to its quarter-width size you can accomocate up to eight FC430 servers in one FX chassis, delivering the high compute density needed for web serving and web tech, dedicated hosting and other business applications.

Increase reliability in your hosting application as the physical separation helps isolate any issues or failures to one sled without affecting the operation of other sleds in the FX2.

With up to 224 processing cores, the FC430 is a powerhouse for mid-tier and SMB apps.
Boost performance with highly flexible, scale-out storage blocks
Rapidly scale dense Direct Attached Storage (DAS) and Software-Defined Storage (SDS) applications in your FX infrastructures with the 1U FD332 storage module. Create a storage environment that supports balanced data growth on an as-needed basis. Avoid overprovisioning by scaling your storage needs to the workloads you are running. With support for SAS and SATA HDD/SSDs you can readily adapt to the performance needs of your applications.
Sustain your business and grow with intelligent automation
Make IT operations more efficient and your FX infrastructure more productive and reliable with Dell EMC systems management. Take advantage of OpenManage systems management portfolio used across other PowerEdge servers with the FX2, or leverage the embedded chassis management.


Perform automated deployments, updates and configurations with agent-free iDRAC with Lifecycle Controller.
Simplify with the new OpenManage Enterprise console, with custom reports and automatic discovery.
Enable easy collective or individual server management with the embedded Chassis Management Controller (CMC).
A Dell EMC oferece serviços completos de ponto-a-ponto
A otimização do ciclo de vida das TI é vital. Dispomos de serviços especializados
*
para todas as fases do ciclo de vida, que lhe permitem poupar tempo e recursos, reduzir o esforço e melhorar a sua experiência de TI.
ProSupport Enterprise Suite
Consiga a liberdade necessária para concentrar-se na transformação do seu negócio com o suporte especializado e os conhecimentos que tornaram a Dell EMC reconhecida em todo o mundo. Escolha o suporte adequado com base no nível de importância de sistemas específicos. Tem à sua disposição a análise preditiva automática, a assistência colaborativa de terceiros e a gestão de contas de assistência.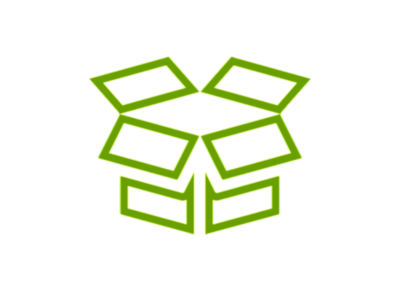 ProDeploy
O ProDeploy Enterprise Suite ajuda-o a tirar o máximo partido da tecnologia logo a partir do primeiro dia. Delegue aos nossos especialistas todas as tarefas de implementação, desde as instalações básicas de hardware até ao planeamento, à configuração e às integrações complexas. A nossa gama completa de serviços de implementação e certificações profissionais vai ajudar a alcançar resultados empresariais, agora e no futuro.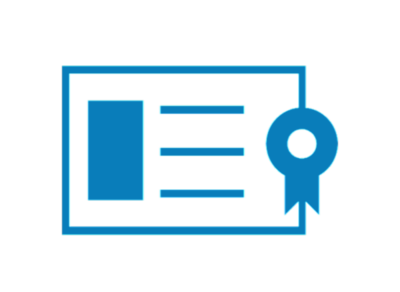 Formação e certificação
Os Education Services oferecem um amplo conjunto de serviços de formação. Estes serviços podem ser prestado de uma variedade de formas, onde se incluem a formação ministrada por um instrutor, online ao próprio ritmo e ministrada por um instrutor virtual. Com programas de formação abrangentes e flexíveis, é simples garantir que a sua equipa dispõe das competências necessárias para gerir e tirar o máximo proveito da sua nova tecnologia.
Consultoria
Os serviços de consultoria oferecem orientação especializada para ajudá-lo a desenvolver, otimizar e transformar o seu ambiente de TI em função do seu ritmo e do seu orçamento. Dispomos de um amplo grupo de consultores e engenheiros certificados, apoiados por equipas de gestão do programa, que estão em posição de providenciar todos os seus profundos conhecimentos técnicos. Garantimos que o seu projeto será executado da forma certa e dentro do prazo.
Financiamento e leasing
Aproveite o vasto leque de opções de leasing e financiamento da Dell Financial Services™ para encontrar as melhores oportunidades na sua organização em termos de despesas de capital, custos operacionais e fluxo de tesouraria.