PowerEdge FC430 server sled
High density server ideal for running multiple applications, the PowerEdge FC430 offers the right balance of performance for small-form factor compute.
Selectare
Dell EMC PowerEdge FC430 server sled
PowerEdge
Procesor
Up to two Intel® Xeon® processor E5-2600 v4 product family with up to 18 cores per processor
Sistem de operare
Canonical® Ubuntu® LTS
Citrix® Hypervisor
Microsoft® Windows Server® LTSC with Hyper-V
Oracle® Linux
Red Hat® Enterprise Linux
SUSE® Linux Enterprise Server
VMware® vSphere®
DIMM Speed
Up to 2666MT/s

Memory Type
DIMM
RDIMM
LRDIMM

Memory Module Slots
8 DDR4 DIMM slots

Maximum RAM
DIMM 256GB

Soluţii de stocare
Front Bays
Up to 2 x 1.8" uSATA (HDD/SSD)
1.6TB max capacity
Controlere de stocare
Internal Controllers
PERC H330, H730, H730p, HBA330
 
Software RAID
S130

Administrare
Embedded / At-the-Server
Chassis Management Controller
iDRAC9   
iDRAC RESTful API with Redfish
iDRAC Direct

Consoles
OpenManage Enterprise
OpenManage Enterprise Power Manager
 
Mobility
OpenManage Mobile

Tools
Dell EMC RACADM CLI
Dell EMC Repository Manager
Dell EMC System Update
Dell EMC Server Update Utility
Dell EMC Update Catalogs
iDRAC Service Module
IPMI Tool
OpenManage Server Administrator
OpenManage Storage Services

OpenManage Integrations
BMC Truesight
Microsoft® System Center
RedHat® Ansible® Modules
VMware® vCenter
 
OpenManage Connections
IBM Tivoli® Netcool/OMNIbus
IBM Tivoli® Network Manager IP Edition
Micro Focus® Operations Manager I
Nagios® Core
Nagios® XI
Surse de alimentare
(FX2 Chassis) 
1600W Platinum
2000W Platinum
2400W Platinum
1+1 redundant, redundancy alerting only (RAO), & 2+0 non-redundant configurations 
Up to 8 hot plugs fans with full redundancy
Porturi
Network Options 
Dual-port 10GbE LOM
Sloturi
PCIe
See PowerEdge FX2 chassis specification

Video Card
1 x VGA controller integrated with iDRAC
Factor de formă
1U quarter-width Modular Compute Sled, up to 8 FC430 per FX2 chassis
Dimensiuni
Height
102.7mm (4.0")
 
Width
40.3mm (1.6")
 
Depth
535.8mm (21.1")
 
Weight
3.0kg (6.61lbs)
Asistenţă recomandată
Choose Dell ProSupport Plus for critical systems or Dell ProSupport for premium hardware and software support for your PowerEdge solution. Consulting and deployment offerings are also available. Contact your Dell representative today for more information. Availability and terms of Dell Services vary by region.
Compact powerhouse for compute applications
The PowerEdge FC430 helps you run multiple application and virtualized instances in one chassis. Thanks to its quarter-width size you can accomocate up to eight FC430 servers in one FX chassis, delivering the high compute density needed for web serving and web tech, dedicated hosting and other business applications.

Increase reliability in your hosting application as the physical separation helps isolate any issues or failures to one sled without affecting the operation of other sleds in the FX2.

With up to 224 processing cores, the FC430 is a powerhouse for mid-tier and SMB apps.
Boost performance with highly flexible, scale-out storage blocks
Rapidly scale dense Direct Attached Storage (DAS) and Software-Defined Storage (SDS) applications in your FX infrastructures with the 1U FD332 storage module. Create a storage environment that supports balanced data growth on an as-needed basis. Avoid overprovisioning by scaling your storage needs to the workloads you are running. With support for SAS and SATA HDD/SSDs you can readily adapt to the performance needs of your applications.
Sustain your business and grow with intelligent automation
Make IT operations more efficient and your FX infrastructure more productive and reliable with Dell EMC systems management. Take advantage of OpenManage systems management portfolio used across other PowerEdge servers with the FX2, or leverage the embedded chassis management.


Perform automated deployments, updates and configurations with agent-free iDRAC with Lifecycle Controller.
Simplify with the new OpenManage Enterprise console, with custom reports and automatic discovery.
Enable easy collective or individual server management with the embedded Chassis Management Controller (CMC).
Dell EMC vă oferă servicii complete
Optimizarea ciclului de viaţă al sistemelor IT este esenţială. Oferim servicii de nivel expert
*
pentru toate fazele ciclului de viaţă, care vă ajută să economisiţi timp şi resurse, să reduceţi efortul şi să vă îmbunătăţiţi experienţa IT.
Suita ProSupport pentru întreprinderi
Bucuraţi-vă de libertatea de a vă concentra pe transformarea afacerii, beneficiind de experienţa şi de informaţiile de asistenţă pentru care Dell EMC este cunoscută la nivel global. Alegeţi serviciul de asistenţă potrivit, în funcţie de prioritatea anumitor sisteme, beneficiind de analiză predictivă automatizată, asistenţă în colaborare din partea terţelor părţi şi gestionarea conturilor de servicii.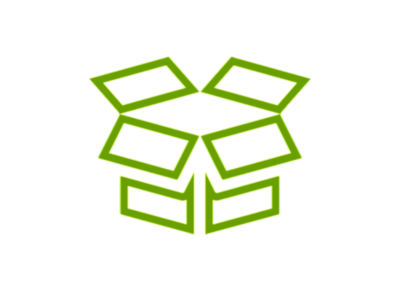 ProDeploy
ProDeploy Enterprise Suite vă ajută să profitaţi mai mult de tehnologie chiar din prima zi. Aveţi încredere în experţii noştri. Ei vor coordona implementările în toate stadiile, de la instalări simple de hardware şi până la planificare, configurare şi integrări complexe. Suita noastră completă de servicii de implementare şi certificări profesionale vă ajută să obţineţi rezultate comerciale în prezent şi în viitor.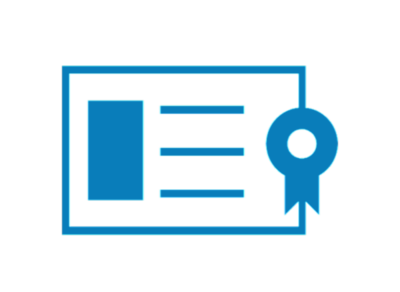 Instruire şi certificare
Education Services oferă o suită vastă de servicii de instruire prin diverse metode, printre care se numără cursuri de instruire online, la care puteţi participa în propriul dvs. ritm, şi instruire în mediul virtual, ambele cu instructor. Prin programele de instruire complexe şi flexibile, vă oferim metode simple prin care vă puteţi asigura că personalul dvs. are aptitudinile necesare pentru a gestiona şi utiliza cu succes noile dvs. tehnologii, la potenţial maxim.
Consultanţă
Serviciile de consultanţă vă oferă îndrumări de nivel expert, pentru a vă ajuta să vă dezvoltaţi, optimizaţi şi transformaţi mediul IT în propriul dvs. ritm şi în limitele bugetului. Dispunem de un număr mare de consultanţi şi ingineri certificaţi, susţinuţi de echipe de management pentru programe, care vă oferă cunoştinţe tehnice ample. Puteţi avea încredere că proiectele dvs. se vor finaliza optim şi la timp.
Finanţare şi leasing
Apelaţi la gama bogată de opţiuni de leasing şi finanţare oferite de Dell Financial Services™ pentru a găsi în cadrul organizaţiei dvs. oportunităţi legate de cheltuielile de capital, de cheltuielile de exploatare şi de fluxul de numerar.