Cea mai performantă staţie de lucru mobilă de 17,3 inchi, certificată ISV
Lăsaţi imaginaţia să facă încă un pas cu staţia de lucru extraordinară Dell Precision M6600 de 17 inchi, care îmbină performanţele grafice şi de procesare excepţionale cu funcţiile care sporesc productivitatea, într-un sistem profesional elegant şi fiabil
Acest produs nu este disponibil deocamdata. Gasiti mai jos recomandarea noastra de sistem comparabil.
Precision M6600 laptopuri
Precision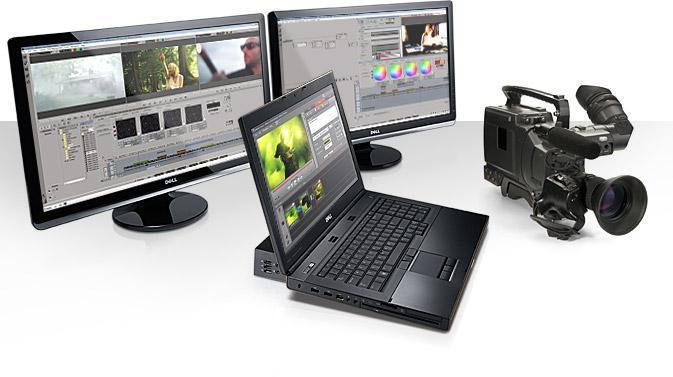 Productivity amplified
Sacrifice nothing and get even more in a light and powerful system. Providing incredible desktop-worthy performance to handle some of your most demanding applications, this durable powerhouse offers an extensive display with exceptional graphics capability.
Windows 7 Ultimate
Powerful Intel® Core™ processors with options up to Intel® Core™ i7 processor Extreme Edition and upgradable to include Intel® vPro™ technology 
Fast rendering with professional AMD or NVIDIA® discrete graphics with up to 4GB* of dedicated memory
Blistering performance with extensive DDR3 memory with four dual in-line memory module (DIMM) slots for up to 32GB* of 1333MHz memory or up to 16GB* of 1600MHz memory
Accurate color reproduction and brilliant clarity with astonishing display options
Connect to virtually all your peripherals with a bevy of ports, including USB 3.0, USB 2.0, DisplayPort™, VGA, HDMI™ and eSATA™
NVIDIA Optimus™ technology intelligently provides graphics performance when you need it and can help extend battery life when you don't
AMD Eyefinity™ technology supports up to five total displays when docked and three when undocked*
Mobilitate productivă
Oriunde v-ar purta activitatea dvs. profesională., capacitatea de utilizare îmbunătăţită şi setul robust de caracteristici ale laptopului Dell Precision M6600 vă permit să faceţi mai multe lucruri într-un timp mai scurt.

Tastatura opţională cu retroiluminare vă asigură productivitatea în medii cu iluminare scăzută.
Păstraţi legătura cu ceilalţi în timpul deplasărilor, cu ajutorul unei game largi de opţiuni wireless*, inclusiv LAN wireless, bandă largă pentru dispozitive mobile, WiMax şi Bluetooth.
Transportaţi în mod confortabil toate activele dvs. digitale; capacitate de stocare de până la 1,6 TB* datorită opţiunilor cu două hard diskuri şi mini-card SSD opţionale.
Contribuiţi la protejarea celui mai valoros activ, şi anume proprietatea dvs. intelectuală, cu soluţia de criptare a datelor Dell DataSafe, cititorul de amprente şi serviciul de protecţie şi recuperare System Track, opţionale.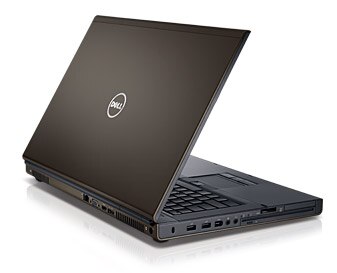 Fiabilitate permanentă
Fiind conceput pentru profesionişti care au nevoie de putere şi fiabilitate, laptopul Precision M6600 este construit pentru o durată îndelungată de funcţionare fiabilă şi, dacă este nevoie, pentru o capacitate de depanare pe care se poate conta cu uşurinţă:

certificare ISV pentru a asigura fiabilitate software consacrată pentru aplicaţii solicitante;
şasiu rigid şi rezistent din aluminiu şi aliaj de magneziu, cu un design elegant şi profesionist;
compatibilitate cu toate opţiunile de andocare Dell din familia E;
opţiuni pentru o capacitate robustă de administrare, inclusiv Intel vPro, care să contribuie la buna funcţionare a operaţiunilor şi la menţinerea unor costuri IT scăzute;
uşă în partea inferioară, cu scoatere rapidă, pentru acces uşor la componentele de sistem esenţiale.
Preveniţi pierderea de date în cazul în care sistemul este scăpat, cu ajutorul senzorului integrat de cădere liberă cu reacţie rapidă.
Proiectat pentru durabilitate şi testat conform standardul MIL-STD 810G în condiţii extreme de temperatură, vibraţii, praf, altitudine şi şocuri mecanice
Service that goes beyond your expectations
Rest assured that your Precision mobile workstation will be well covered should an issue arise. Dell can get you up and running quickly and help you stay productive with responsive service and technicians.

Optional Custom Factory Integration (CFI)
Enjoy simplified deployment and improved consistency and compatibility with the CFI option of factory-integrated hardware, images, applications, peripherals and documents.

Dell ProSupport
Help end downtime and resolve problems quickly with Dell ProSupport
*
, which gives you 24/7 direct telephone access to advanced-level technicians based in your region.

Collaborative Support
Receive assistance even if you have a problem with non-Dell hardware or software through Dell ProSupport's Collaborative Support feature. Our relationships with over 75 top third-party vendors enable us to act as your single point of contact.
Placă video
AMD FirePro M8900 cu memorie GDDR5 dedicată de 2 GB
NVIDIA Quadro 3000M cu memorie GDDR5 dedicată de 2 GB
NVIDIA Quadro 4000M cu memorie GDDR5 dedicată de 2 GB
Afişaj
Afişaj HD+ (1.600 x 900) UltraSharp™ de 43.942 cm: antireflex, cu retroiluminare cu LED-uri şi garanţie premium pentru ecran
Afişaj FHD (1.920 x 1.080) UltraSharp™ cu atingeri multiple, de 43.942 cm: cu retroiluminare cu LED-uri, compatibilitate cu atingerea simultană cu stylusul/patru degete şi garanţie premium pentru ecran
Afişaj FHD (1.920 x 1.080) UltraSharp™ de 43.942 cm: cu aspect lat, antireflex, cu retroiluminare cu LED-uri şi garanţie premium pentru ecran7
Unitate optică
DVD-ROM; DVD+/-RW cu încărcare prin slot; unitate de inscripţionare Blu-ray Disc™
Dell Precision M6600 Vs Apple MacBook Pro 17"*



Dell Precision™ M6600


Apple MacBook Pro 17"

Time to complete set of rendering videos (in minutes). Lower numbers are better.



The 17 inch Dell system takes 10.8 percent of the time the Apple system takes time to complete the rendering tasks. Lower numbers are better.


Adobe Premiere Pro CSS task timing (in seconds)

Render Entire Work Area 1080p Sequences
The time the two 17-inch notebook systems took to render the entire work area. Lower numbers are better

P2 sequence — 4 video layers



P2 sequence — 3 video layers



P2 sequence — 2 video layers



XDCAM sequence — 4 video layers



XDCAM sequence — 3 video layers



XDCAM sequence — 2 video layers



AVCHD sequence — 4 video layers



AVCHD sequence — 3 video layers



AVCHD sequence — 2 video layers




Sequnces rendered

The time the two 15-inch notebook systems took to render the workload. Lower numbers are better.

Render simple sequnence with brightness and contrast effects




Render complex sequence with brightness and contrast effects




Render simple sequence with sharpness and tint effects




Render complex sequnce with sharpness and tint effects




Render sequence with Basic 3D Keyframed movement and Drop Shadow


Introducing Dell ProSupport
Professional, proactive and proven support services designed to address the technology challenges you face today, Dell ProSupport™* starts with the Dell ProSupport for IT service model designed for IT professionals like you.

Dell ProSupport for IT provides:

7x24 direct access to Dell Expert Centers
Fast-track dispatch for Dell-certified technicians
Escalation management through Dell Global Command Centers
Dell ProSupport Options also align to the way you use technology, rapidly responding to your needs, protecting your investment, your productivity and your sensitive data, and providing enhanced proactive support services to reduce the risk and complexity of managing your infrastructure.


SPEED OF RESPONSE
PROTECTION
PREMIUM PROACTIVE
Specialized Onsite Options — Allows you to augment your daily IT management or tap into specific technical expertise for critical projects when needed. Recommended options for desktops include:


Onsite Parts Management to help minimize downtime by having parts at your fingertips.
Onsite Personnel to augment your IT staff.
Onsite Diagnosis for accelerated troubleshooting.

Keep Your Hard Drive  — Enables you to control your sensitive data by retaining your hard drive and helps you comply with current data privacy regulations to help mitigate risks associated with regulatory or civil liabilities.
Enterprise-Wide Contract — Provides enhanced proactive capabilities through:


Designated Service Delivery Manager
Performance benchmarking and custom reporting
Planning and assessments


Deployment Services
Our end-to-end deployment services are designed to simplify and accelerate the customization and utilization of your new systems. Dell Deployment Services include everything from order consolidation to coordination of deployment resources.

Client Migration and Deployment
Dell Managed Deployment Services are for customers who need a complete, end-to-end deployment solution. Managed deployments are useful within complex logistical environments which require a single point of contact.

Custom Factory Integration
Dell offers custom factory integration (CFI) services to help accelerate your system deployments. We can perform a range of services such as custom configuration, consolidation and integration in our factory so that you can deploy your systems right out of the box.

ImageDirect
ImageDirect is a web-based, hosted image management service that enables customers to easily create, manage and load custom images for Dell commercial client systems.

Installation Services
Dell provides streamlined standard installation services so you can easily choose the specific package that quickly gets new systems into the workspace and old systems out.



Asset Recovery Services offer safe and environmentally-appropriate disposal solutions for outdated or end-of-life IT assets. This service includes transportation, flexible logistics, equipment processing, detailed data security and environmental reports at an affordable price.



Dell offers comprehensive training services, including hardware and software training as well as PC skills and professional development classes. Our flexible approach, featuring instructor-led classrooms, virtual courses and even self-directed online options that enable you to tailor classes to the needs and busy schedules of your employees. Dell training can help improve system reliability, maximize productivity and reduce end-user requests and downtime.