Идеальный нетбук для бизнеса
Мобильные сотрудники, которым необходимо качественное и доступное по цене устройство, оптимально сочетающее в себе широкие функциональные возможности и привлекательный дизайн
В настоящий момент этот продукт недоступен. Ниже вы сможете найти рекомендации для похожей системы.
Latitude 2120 Нетбук
Latitude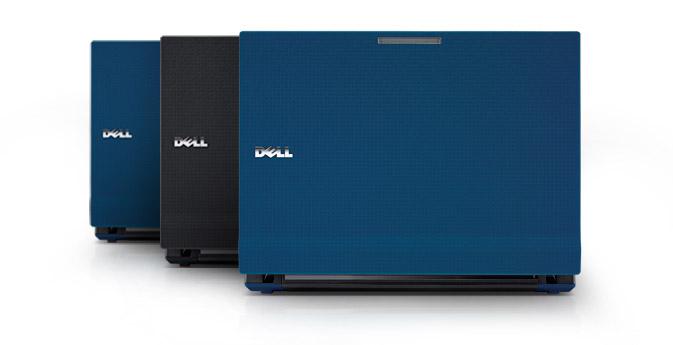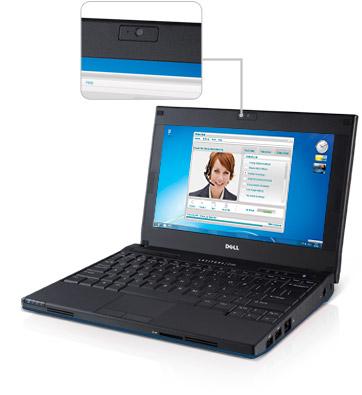 Discover smart functionality
Enjoy easy mobile collaboration wherever work takes you. Latitude 2120's robust design and smart connectivity options help keep your office at your fingertips.


Operating system — Windows 7 Professional.
Flexible connectivity — Connect to the internet, the office and even virtualized computing environments from virtually anywhere.*
Smart collaboration — Collaborate with ease using the built-in microphone, webcam and optional high-definition (HD) multi-touch screen.
Road-ready design — Get protection against drops from Latitude 2120's rubberized, easy-grip outer casing.
Coverage inside and out — Upgrade your keyboard to include antimicrobial protection* and a tamper-resistant design to help prevent lost key caps.
Versatile data storage — Add an optional 128 GB* solid-state drive (SSD) for low power consumption, quiet performance and fast access to data.
Discover true flexibility
The lightweight, portable Latitude 2120 makes the perfect secondary system or shared device.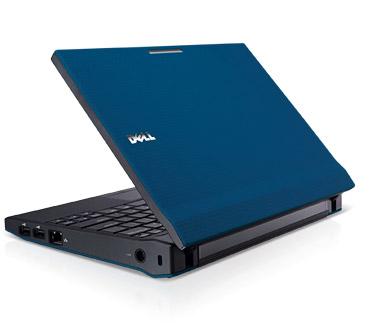 Versatile, eye-catching display — Choose from three antiglare LED displays with options such as multi-touch controls, 90/180/270 image rotation and HD resolution.

Multitasking made easy — Get support for multitasking and intensive applications when you choose the Intel® Atom™ Processor N550 option and Operating system — Windows 7 Professional.

Choose your color — Outfit your Latitude 2120 with one of three durable rubberized finishes in black, blue or red. (Colors not available in all regions.)

Work longer. Work smarter — Get peace of mind over the lifecycle of your Latitude 2120 with a long-life 6-cell battery, which includes a three-year warranty. (Coming in April 2011.)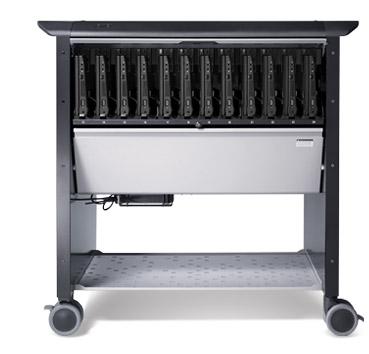 Discover Latitude fundamentals.
Experience a cost-efficient mobile computing solution that includes all the core fundamentals of the business-proven Dell Latitude family.

Simplified management: Push updates overnight to the stored netbooks in the Dell Mobile Computing Station (sold separately) via a remote system management solutions such as Dell KACE.
 
Easy, efficient response to business: Enable solutions such as collaborative meetings or secondary managed systems for desktop users with optional full systems-management support (wake on LAN, ASF, SMS and more).
 
Designed for low TCO: Get the low cost of ownership your business deserves with service and support options to assist with maintenance over the lifecycle of your Latitude 2120.
 
Long-term stability: Take advantage of the Latitude commitment to image stability and image management through Dell's Custom Factory Integration program. Get the support you need now and later with optional Dell ProSupport services.*
Introducing Dell ProSupport
Faster, more reliable support services designed to address the technology challenges you face today. This new support portfolio is focused on your needs, time demands and budgets.

To get started, simply choose your Dell ProSupport™ Service Model. Need professional support services that take care of both you and your employees' IT needs 7x24? Choose Dell ProSupport for non-IT Professionals to get access to a certified technician in two minutes or less.

Got an IT staff? Choose Dell ProSupport for IT and get tech-to-tech support with Fast-Track Dispatch, along with 7x24 access to Dell-certified technicians.
 
 Dell ProSupport Service Model

Dell ProSupport for IT

Dell ProSupport for Non-IT Professionals

Designed to provide tech-to-tech support for IT Professionals, Database Administrators and internal Service Desks or helpdesks. Includes:


7x24 Direct access to Dell Expert Centers

Fast-track dispatch for Dell-certified technicians

Escalation management through Dell's Global Command Centers

Designed for organisations with limited or no dedicated IT staff. Includes:


7x24 direct break-fix hardware support for your employees

"How-to" support on popular software applications such as Norton™ AntiVirus, Microsoft® Office, Microsoft® Small Business Server, Intuit® QuickBooks, Adobe® Photoshop® and Adobe® Acrobat™.

Next, further customise your support solution by taking advantage of the Dell ProSupport Options below that align to how you use your technology.




CompleteCare™ Accidental Damage Service

 

* — Repairs or replaces accidentally damaged systems.
Computrace Theft Protection — Tracks stolen systems and remotely wipes sensitive data.
Keep Your Hard Drive* — Enables you to control your sensitive data by retaining your hard drive and helps you comply with current data privacy regulations to help mitigate risks associated with regulatory or civil liabilities.


Deployment Services
Our end-to-end deployment services are designed to simplify and accelerate the customisation and utilisation of your new systems. Dell Deployment Services include everything from order consolidation to coordination of deployment resources.

Client Migration and Deployment
Dell Managed Deployment Services are for customers who need a complete, end-to-end deployment solution. Managed deployments are useful within complex logistical environments that require a single point of contact.


Learn more



Custom Factory Integration
Dell offers custom factory integration services to help accelerate your system deployments. We can perform a range of services, such as custom configuration, consolidation and integration, in our factory so that you can deploy your systems right out of the box.


Learn more



ImageDirect
ImageDirect is a web-based, hosted image management service that enables customers to easily create, manage and load custom images for Dell commercial client systems.

Installation Services
Dell provides streamlined standard installation services, so you can easily choose the specific package that quickly gets new systems into the workspace and old systems out.

Advanced Configuration Services
With advanced configuration services (ACS), you can save time and resources by selecting various settings during the purchase process. You can choose to partition your hard drive; select boot order; change BIOS settings; and modify various standard software configuration settings.

Microsoft Windows Vista Assessment and Dell Deployment
Dell can help you assess your PC deployment process and recommend ways in which you can improve efficiency, reduce complexity and maximise the return on your IT investment.


Asset Recovery Services
Asset Recovery Services offers safe and environmentally appropriate disposal solutions for outdated or end-of-life IT assets. This service includes transportation, flexible logistics, equipment processing, detailed data security and environmental reports at an affordable price.




Dell offers comprehensive training services that include hardware and software training, as well as PC skills and professional development classes. Our flexible approach allows you to tailor classes to the needs and busy schedules of your employees with instructor-led classrooms or virtual courses and even self-directed online options. Dell training can help improve system reliability, maximise productivity and reduce end user requests and downtime.