Unleash Maximum Performance: Dell Precision T7500
Advanced engineering; 3D industrial design; digital content creation; demanding technical and scientific computing; complex multi-threaded/multitasking application environments.
Sorry, this item is not available anymore for purchase online. Please see our recommended replacement product.
Dell Precision T7500 Tower Workstation
Precision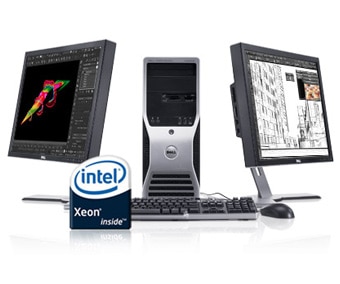 Exceptional Performance
Operating System
Windows® 7 Professional

Designed for serious performance, productivity and scalability, the Dell Precision™ T7500 is the flagship of the next generation of Dell Precision tower workstations.

The Dell Precision T7500 features the latest generation of Intel® Xeon® processors, as well as advanced memory, graphics and RAID options. Enjoy blazing-fast, energy-efficient performance even as you tackle the largest data sets and the most complex multi-threaded applications.

For even more stunning levels of performance the optional NVIDIA® Tesla™ C2050 GPU card can be added, creating your own "personal supercomputer" for CUDA™-enabled applications.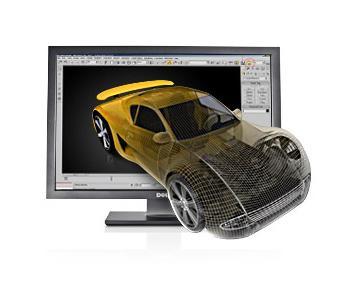 Astounding Scalability
Operating system: Windows® 7 Professional

The Dell™ Precision T7500 reaches new heights of scalability through support for dual high-end ATI™ or NVIDIA® graphics cards, Windows® 7 Professional 32-Bit, up to 192GB* of fully buffered DIMM memory (with high-bandwidth three-channel memory), and up to 7.5TB of local storage with optional RAID.

Adaptable to virtually any environment, the Dell Precision T7500 can be configured in over 1 billion different ways, ensuring that you can meet your performance needs whatever your workstation class challenge is.

Dell partners with leading independent software vendors (ISVs) to certify system compatibility, ensuring that the certified workstation applications you load onto the Dell Precision T7500 will run gracefully right out of the box.
High-Performance Intel® Architecture
Choose up to two of the latest 64-bit multi-core Intel® Xeon® processors, each with Intel® QuickPath technology (in which each processor core features an integrated memory controller and high-speed interconnects), to enhance the Dell Precision T7500's core performance.

Intel® Turbo boost is designed to increase processor core speed within the thermals limits of the system, helping to accelerate single and multi-threaded applications.

Dell's advanced thermal engineering and efficient processor heat sinks help to sustain Intel® Turbo boost even under extended periods of activity.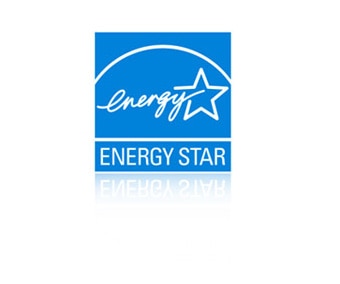 Efficient Design
The Dell Precision T7500 offers a high level of energy efficiency and conforms to major worldwide energy standards, including ENERGY STAR® 5.0*, EPEAT® Gold and Blue Angel (Der Blauer Engel) 2009.

Due to advanced motherboard and fan design from Dell, the Dell Precision T7500 provides a highly effective and energy efficient chassis capable of operating quietly even when configured for incredibly demanding tasks.

All new Dell Precision Tower Workstations feature 85 PLUS efficient, wide-ranging power supplies for environmentally conscientious computing that doesn't sacrifice on performance.
Video Card
Support for 2 PCI Express x16 Gen 2 graphics cards up to 225 watts :

High End 3D:
NVIDIA Quadro® 6000
NVIDIA Quadro® 5000

Mid-Range 3D:
ATI FirePro™ V7900
ATI FirePro™ V5900
NVIDIA Quadro® 4000
NVIDIA Quadro® 2000

Entry 3D:
ATI FirePro™ V4800
NVIDIA Quadro® 600


Professional 2D:
NVIDIA Quadro® NVS 420 Quad monitor card
NVIDIA Quadro® NVS 295
ATI FireMV™ V2260



---

GPU (Graphics Processing Unit for High-Performance Computing)

NVIDIA Tesla C2075 – Supports Nvidia Maximus™ technology
NVIDIA Tesla C2050
Drive Controllers
Integrated LSI 1068e SAS/SATA 3.0Gb/s controller supports host based RAID 0 or 1
Optional PERC 6/i PCI-e SAS/SATA/SSD hardware RAID card supports RAID 0, 1, 5, 10
Single Raid 0 GPT DATA volumes greater than 2TB* are available as factory installed option with the optional PERC 6/i PCI-e RAID adapter
Network Controller
Integrated Broadcom® 5761 Gigabit Ethernet controller
2nd Gigabit port is available with the optional PCI-e Broadcom Gigabit controller card
Sound Card
Integrated High Definition Audio (Rev 1.0 Specification) implemented with a two-chip audio solution comprised of the ADI 1984a High Definition Audio CODEC and the ICH10's integrated AC97/High Definition digital controller.
Chassis
Dimensions

With feet: 8.5" x 22.26" x 22.3" (21.59cm x 56.54cm x 56.6cm)

Bays

Four internal 3.5" HDD bays
Three external 5.25" optical bays, one of which can accommodate a fifth HDD
One external 3.5" flex bay for media card reader

Slots

All full length except as noted
One PCI-e x16 Gen 2 wired as x4
Two PCI-e x16 Gen 2 slots wired as x8 (one is half length)
Two PCI-e x16 Gen 2 graphics slots
One PCI-X 64bit/100MHz slot with support for 3.3v or universal cards
One PCI 32bit/33Mhz 5V slot

Standard I/O Ports

(11) USB 2.0 (two on front panel, six on back panel, three internal)
(2) IEEE 1394a (one front, one rear)
(1) serial
(1) parallel
(2) PS/2
(1) RJ-45
(1) ESATA port on back panel
Stereo line-in and headphone line-out on back panel
Microphone and headphone connector on front panel
Storage Devices
Optional Removable Storage

CD-RW/DVD Combo, DVD-ROM, DVD+/-RW, Blu-Ray, USB media card reader

Optional Modem

Dell 56K v.92 Data/Fax PCI modem
Security
Software

Trend Micro Worry-Free Business Security Services (up to 3 year subscription)
Trusted Platform Module 1.2 (TPM 1.2)
Chassis intrusion switch
Setup/BIOS Password
I/O Interface Security

Hardware

Kensington Lock
Padlock
Internal front panel chassis lock
Power
1100 watts 88% (80 Plus® Silver Certified) efficient Power Factor Correcting (PFC) power supply

Customer Spotlight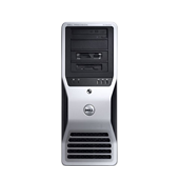 Precision T7500




A 4 star rating by TechUser :
"...It offers a lot of customization options depending on the application and is also highly upgradable. Quite a powerful package when correctly customized according to needs..."
Read full review