Tento produkt momentálne nie je k dispozícii. Nižšie nájdete naše odporúcanie na porovnatelný systém.
This compact. That expandable.
Increase your storage and your possibilities. With powerful processors and graphics, this expandable desktop packs big performance in a compact design.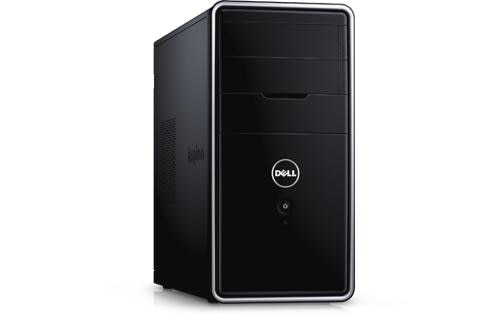 So systémom Windows 10 Home – získajte najlepšiu kombináciu funkcií systému Windows. Tých, ktoré poznáte, a nových zlepšení, ktoré si naozaj zamilujete. Kúpte si vybrané konfigurácie alebo inovujte ich bezplatné v ľubovoľnom počítači Dell.

Big on expansion. Big on power.
Easy expandability:
You'll never be short on room with up to 1 TB of space and the option to add more later.
Power player:
Boost performance with up to 4th Gen Intel® Core™ i5 processors. Run multiple programs at once so you can edit videos, listen to music or watch a movie at the same time with less lag.
Gorgeous graphics:
Play games, watch movies or edit photos in beautiful detail with optional NVIDIA® GeForce® performance graphics with up to a 1 GB DDR3 graphics card.

For your viewing pleasure
Optional HD monitor: Watch a slideshow of vacation photos or put together your budget on an HD or Full HD display of your choice. Choose the screen size that best suits your needs with the added flexibility to upgrade to a second display or larger monitor later.

Updated operating system: Navigate smoothly with the new, feature-rich Windows 8.1. Learn how to personalize your desktop with great new apps and features that make multitasking a breeze.Windows® 7 options available on select Inspiron desktops.
Accessible connectivity
It's easy to connect to your other devices with convenient accessibility to plenty of ports so you can link up your camera or HDTV to exchange data, or even charge devices. You'll also get USB 3.0, standard WiFi, 1 TB of max Hard Disk Drive and Bluetooth®.

My Dell for your peace of mind
My Dell is an easy-to-use support tool that consolidates the information you need about your PC. My Dell provides access to everything you need to take the guesswork out of owning a PC.

Proactive: Advice and alerts to let you know about issues before they happen, and tools to fix issues if they arise.

Trustworthy: Dell Back-up and Recovery provides flexible, automated backup and recovery to ensure your precious pictures, music and files remain safe. This feature is accessible through the My Dell interface.

Simple: Easy access to Dell support, warranty information and services to help you save time and reduce hassle.

1. Napájací adaptér, 2. Sieťový port, 3. Porty USB 2.0, 4. Porty USB 3.0, 5. Port HDMI, 6. Port VGA, 7. Zvukový port (mikrofón), 8. Zvukový port (výstupný), 9. Zvukový port (vstupný)
&nbsp
Choose your accessories and services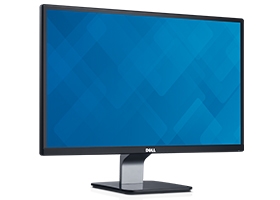 Dell 23 Monitor – S2340L
Take advantage of your premium graphics with a 23" Full HD (1920x1080) display. Images are rich and clear on this glossy, virtually borderless screen.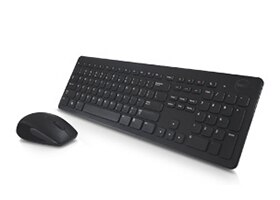 Dell Wireless Keyboard & Mouse – KM632
Use the included wired keyboard and mouse or upgrade to this wireless set with low-profile keys and optical tracking.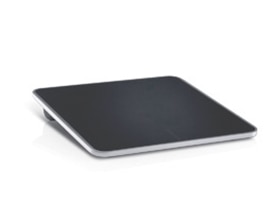 Dell Wireless Touchpad
Add touch to your Windows 8.1 experience with this plug-n-play pad. Edit videos and browse the web with gesture. No cords attached.

Amazing 5-point touch, HD screen clarity and fast 2ms response time make accessing touch apps natural and intuitive when used with Windows 8.
Kompletné možnosti podpory. Žiadne problémy.
Premium Support Plus
Špičkové znalosti odborníkov spoločnosti Dell v rámci podpory Premium Support Plus posúvajú výkon vášho počítača na novú úroveň. Vďaka automatizovanej kontrole stavu počítača a antivírusovej ochrane môžete s počítačom pracovať rýchlejšie, efektívnejšie a prakticky bez ohrození.
Premium Support
Spoľahnite sa na nepretržitú podporu Dell Premium Support. S pomocou odborníkov, ktorí sú vždy poruke, vyriešite všetky problémy rýchlo, jednoducho a bez zdĺhavého čakania.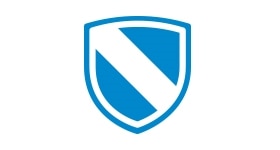 Ochrana pred náhodným poškodením
Nárazom, pádom či poliatiu tekutinou sa zrejme nevyhnete. So servisom v prípade náhodného poškodenia od spoločnosti Dell však svoj počítač dáte ľahko do poriadku. Spoločnosť Dell vám rýchlo a jednoducho pomôže znova začať pracovať.
&nbsp