Your Dell Premier Webpage provides your organization with a customized, secure online toolset for purchasing, reporting and product support. This is all backed by a dedicated account team that can adjust settings, and add or remove features and options that fit your organization. Your dedicated account team are the only authorized users that can make changes to your organization's Dell Premier Webpage settings and features. These include but are not limited to: adding and removing users, adding Dell Customer Number Billing details, adding/removing the ability to allow user's access to Add/Remove/Edit shipping addresses, setting up Premier Reporting, and controlling the price of your Catalogs.
---
This article provides instructions on how to create, access and manage your list of favorite products
---
Table of Contents:
---
Creating your list of favorite products
The Lists feature enables you to save your favorite product for repeat purchase or for purchase later on. Once you have created a list, you can add products to it and purchase. See the instructions below to get started. Only the list creator can edit, remove or re-configure the items in a list. The list recipients can view items, add them to a cart or add them to their own list. Users can add comments and view activity on Shared and Public lists. Your lists never expire. If a product within a list is discontinued, you'll get a notification. Since eQuotes expire, leverage Lists to save your favorite products for re-purchase and add to a cart or eQuote when ready to make buy.
Adding a product from the catalogs to your list
Browse for Systems, Peripherals or Software (Fig. 1: Browsing the Dell Systems Catalog and adding to list) When you find the product you want, click on the "Add to List" link
Users can collaborate with other users in their organization by creating a Public list. Or, use the Shared setting to collaborate with a specific group of users. Selecting the Private setting for their list will enable them to secure it for only their use.
Figure 1 : Browsing the Dell System Catalogs and adding to list
---
Creating a new list
New List Title: Give your list a name you will remember and can easily find or search for again.
List Description (optional): If you wish to give your list a description, add it to this field.
List Priority: Select a Priority for your list. Only one list can be designated as Primary.
If multiple lists have been created you can select to add the product to an existing list or create a new one.
Click " Add Product to List". Your product is now added to the selected list.
There is no limit to the number of lists created or number of products per list.



Figure 2 : Adding a product to the list
---
Adding product to an existing List
Choose a list: Choose an existing list from the drop-down menu or to add to a new list, select the link
Product Description (optional): Add product description if desired.



Figure 3 : Adding a product to an existing list
---
Viewing, searching and managing your lists
View and manage all your Lists by navigating to the Lists tab (via the masthead under the Shop menu) or to the List section (via My Tools available on your landing page)

Select the privacy setting to view lists by Private, Shared or Public.

Select a name from the Created by drop-down menu to view lists only created by a certain user.

Select "Edit Settings". Within the List Settings modal, the user can change specific settings.

Use the checkbox adjacent to specific lists for batch updates. Then select an action from the drop-down menu above.

Select a specific list from the Lists Dashboard to reveal a List Details page by clicking one of the List names in blue
Figure 4 : Managing your existing lists
---
Setting and editing list settings
From the List Settings modal you can change the List Name, List Description, Privacy Settings, enable Comments, add email addresses for a Shared list, and set Priority Settings.

Set List Priorities to Primary, Favorite or No Priority. You can set your single most frequently accessed list to Primary. Other lists can be set to Favorite or No Priority. Sorting lists by Priority makes it easy for you to locate a specific one.
Figure 5 : Setting privacy settings and defining a priority
---
Simplifying your shopping experience with your lists
Save time and choose one or multiple products from the list to perform one of the following actions:
a. Customize (if product is customizable)
b. Add item to Cart
c. Add to Another List
d. Remove Item


Figure 6 : Leveraging lists for adding products to Cart or to another list
---
If you have questions or need assistance.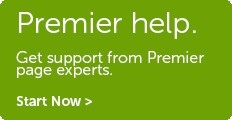 Quick Tips content is self-published by the Dell Support Professionals who resolve issues daily. In order to achieve a speedy publication, Quick Tips may represent only partial solutions or work-arounds that are still in development or pending further proof of successfully resolving an issue. As such Quick Tips have not been reviewed, validated or approved by Dell and should be used with appropriate caution. Dell shall not be liable for any loss, including but not limited to loss of data, loss of profit or loss of revenue, which customers may incur by following any procedure or advice set out in the Quick Tips.