Dell Backup and Recovery Premium


Dell Backup and Recovery
 provides, an impressive array of tools for protecting and restoring your computer. These additional features allow you to backup your entire system including your applications and settings, and continuously protect your personal files.
Dell Backup and Recovery Premium provides the following:


Create a full system backup (including applications and settings)
Continuously backup files to minimize data loss
Merge multiple backups and archive old backups
Backup and restore files based on type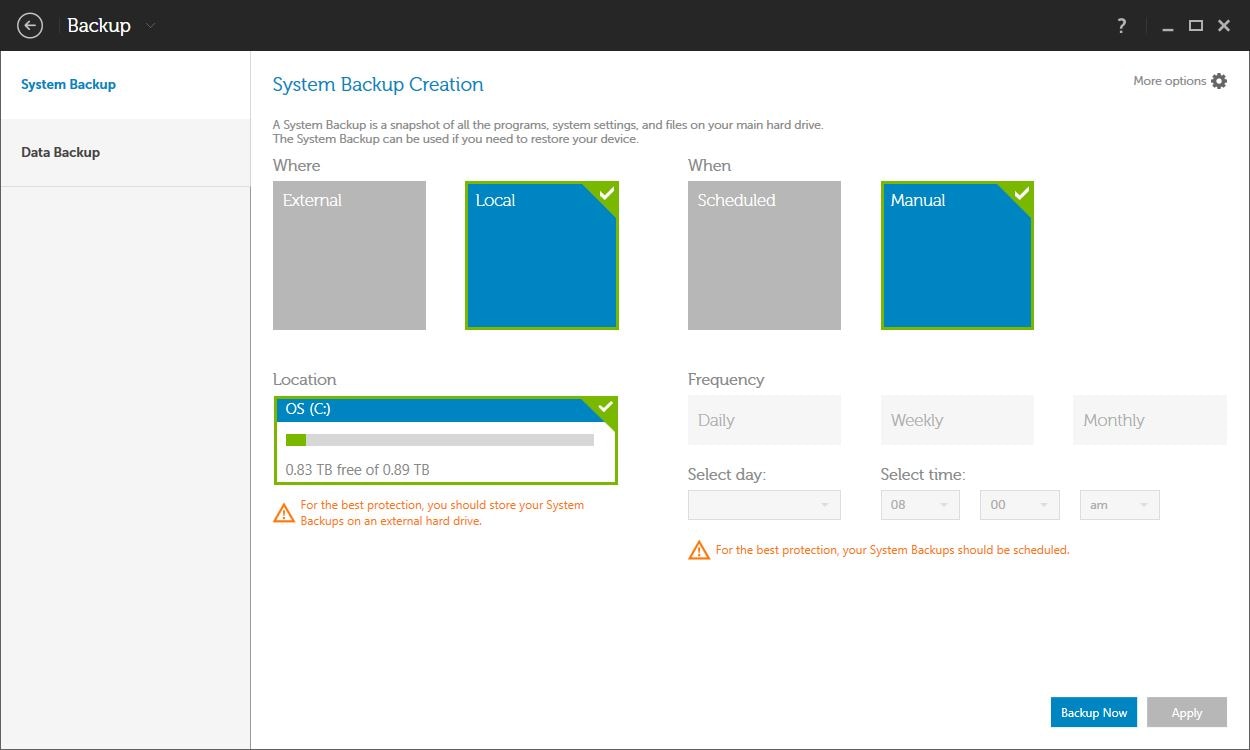 Note:
The Premium version is for local backup only (to a hard drive or USB drive).


Note: The Dell Backup and Recovery Cloud service is being phased out, and no new subscriptions are being accepted. If you are a current Dell Backup and Recovery Cloud subscriber, important service announcements are sent to your email on file with the service. View the Cloud Retirement FAQ here for more information.