Safe, Simple and Reliable Data Protection


AlienRespawn
 is a backup and recovery application designed to reliably protect your most important digital documents and memories in just a few clicks.
Backing up your data with AlienRespawn can protect against data loss resulting from:


Virus attack
Accidental file deletion
OS/software corruption
Hardware failure*
* If data is backed up to a secondary drive.
The AlienRespawn Application comes in two versions, 
Basic
and
Premium
.
Note: The AlienRespawn Cloud service is being phased out, and no new subscriptions are being accepted. If you are a current AlienRespawn Cloud subscriber, important service announcements are sent to your email on file with the service. View the
Cloud Retirement FAQ
here for more information.
Download AlienRespawn
AlienRespawn Basic
was preloaded on new Dell Windows 7 and Windows 8 devices shipped before April 14, 2016, and offers the following features:
Create reinstall disks (rescue disks) for your device
Reset your device to the original factory state
Manually backup and restore your data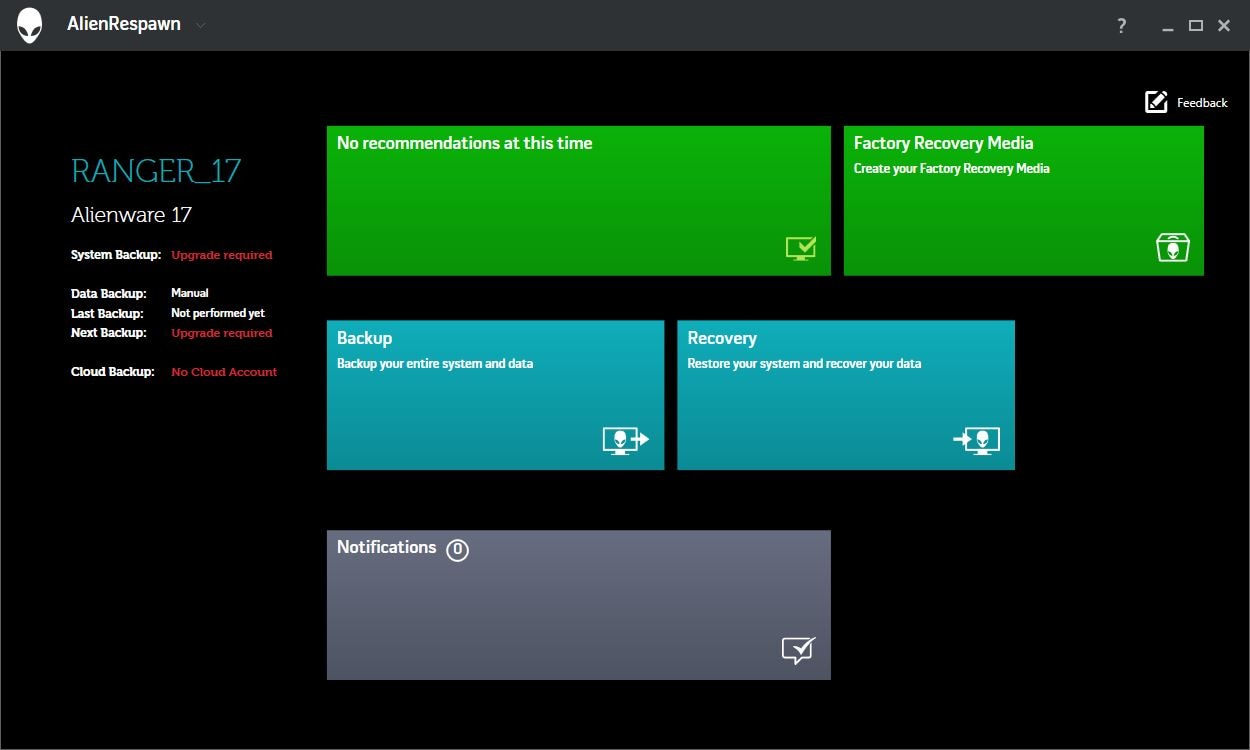 If your system came with Dell DataSafe or AlienRespawn Manager and you would like more information about these products, please see the Legacy Backup Applications section on this page.

Protect your data in three simple steps:

Choose "what" you want to backup - Backup your entire system or just a few files
Choose "where" to backup - Backup to your primary hard drive, a USB drive, or both.
Choose "when" to backup - Backup on your schedule or use the Continuous Data Protection
** Feature to protect your personal files as you create them.
** Continuous Data Protection is not part of the basic version.

Installation and System Requirements 

To install AlienRespawn


Ensure your device meets the minimum system requirements.
Save all open files and close any open applications.
Remove all previous Dell backup applications if installed (AlienRespawn, Dell DataSafe Local, Dell Data Safe Online).
Download AlienRespawn, and then run the Setup Program.
If you are prompted to allow the program to make changes to your computer, click Yes.
Follow the instructions on the screen.
If asked, allow your system to be restarted.
After the system restarts, please allow the update to complete before using the application. 
To open AlienRespawn, click Start, type Backup in the search box and then click the AlienRespawn icon (a white clock in a blue square).
 Minimum System Requirements

Operating System: Windows 7, Windows 8, Windows 8.1
Processor: 1GHz or faster
System Memory (RAM): 1GB (32-bit) or 2GB (64-bit)
Hard disk space: At least 16GB free or greater
Access to AlienRespawn during System Boot


If the Operating System cannot be accessed due to boot failure, you can still launch AlienRespawn.
For Windows 8/8.1:
Press F12 during boot (startup screen) and select "AlienRespawn / Dell Backup and Recovery" from the boot menu.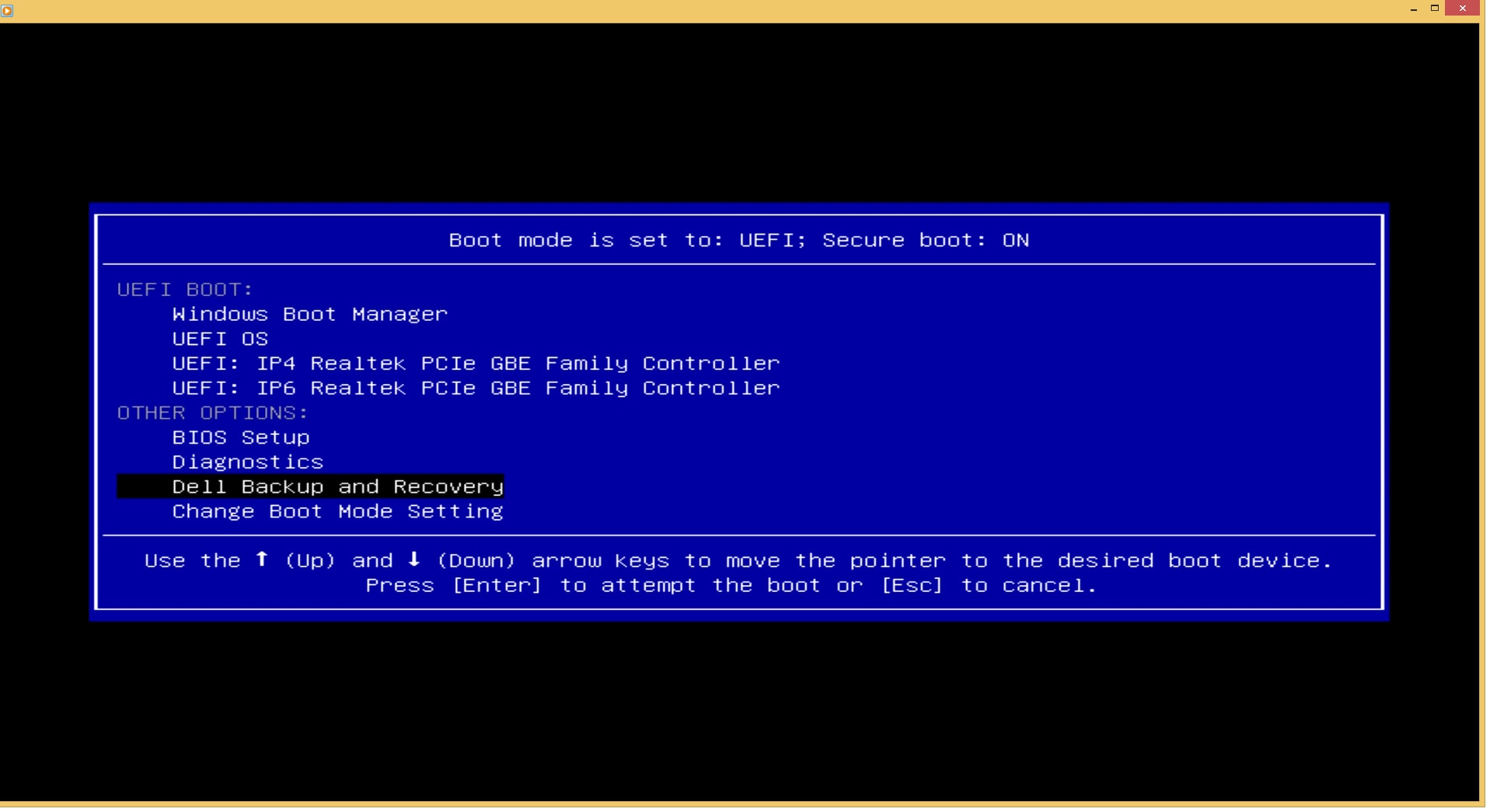 For Windows 7:
Press F8 during boot (startup screen)
Select "Repair Your Computer"
Select "AlienRespawn / Dell Backup and Recovery" from the Recovery Options Menu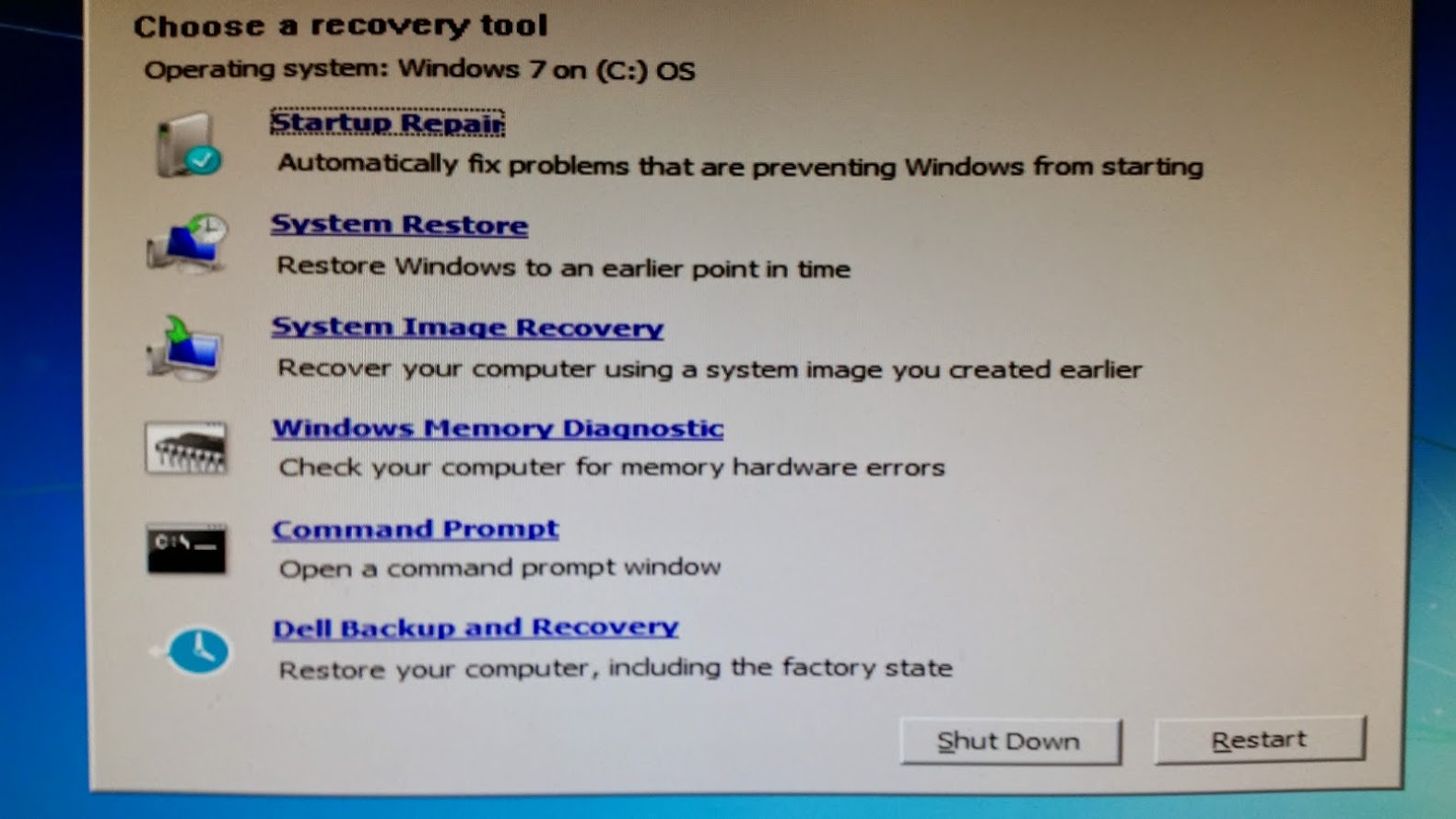 For help with other Dell Backup applications that may have come preloaded with your PC, please see the following pages:
System Backups
Backing up your personal data with AlienRespawn is a good start toward protecting your valuable personal data. However, if your system is corrupted by a virus, system crash, or hardware failure, having a system backup can restore your entire system including applications, settings and personal data back to a previous point in time. If you have upgraded to AlienRespawn Premium you are able to create system backups for the most complete data protection.
Continuous Data Protection
If you have upgraded to AlienRespawn Premium, you now have additional flexibility for scheduling your data backups or even protecting your most important data continuously. The Continuous Data Protection feature allows you to protect your working documents in real time and to roll back to any version you have previously saved, whether it was minutes or weeks ago.
Additional Features
In addition to system backups and continuous data protection, AlienRespawn Premium enables the following features:


Manage and merge backups together without duplicating your files to save space
Backup and restore files based on their type: picture, video, email, document
Learn More about Premium Features

Additional Support Resources