Smart Value PowerEdge T340 Server Reliable Data Backup and Security.
Väx genom samarbete.
Arbeta på ett tillförlitligt sätt, hantera med enkelhet och utveckla verksamheten. Perfekt för växande företag med fjärranslutna kontor som fokuserar på samarbete och fildelning.
Omedelbar Besparing! Spara upp till 35%
Smart Value PowerEdge T340 Server Reliable Data Backup and Security.
Omedelbar Besparing! Spara upp till 35%
Exklusive moms, kostnadsfri leverans
Support och tjänster beror på val av hårdvara och operativsystem
Skickas inom 2–3 arbetsdagar
Beställningskod pet3409b
Egenskaper

Anslut och hantera ditt växande företag
Med Dell EMC PowerEdge T340 kan du kan växa via samarbete. Väx utan begränsningar
*
med den här servern som är både tillförlitlig och enkel att hantera.
Med T340 kan du hantera vanliga arbetsbelastningar för kontoret och fjärranslutna kontor. 
Perfekt för verksamhetsanvändning, såsom:
Samarbete
Fildelning
Databaser
E-post och meddelanden

Arbeta på ett tillförlitligt sätt
Dell EMC PowerEdge T340 har en tillförlitlig drift, så du kan ansluta och hantera ditt växande företag utan att behöva dra ner på takten
Få en tillförlitlig drift med upp till åtta HDD- eller SSD-enheter som kan bytas under drift och redundanta nätaggregat
Spara tid och IT-arbete genom att lösa maskinvaruproblem med servrar med hjälp av ProSupport Plus och SupportAssist*
Undvik nedtid och skydda dina data från skadliga ändringar med serverlåsningsläget för iDRAC9 Enterprise
Spara dina data automatiskt med tillförlitlig programvaruvarubaserad RAID 

Hantera med enkelhet
Dell EMC PowerEdge T340 är enkel att installera och hantera så att du kan fokusera på att hantera ditt växande företag.
Kom igång upp till 66 % snabbare med våra ProDeploy-tjänster*
Hantera flera fjärranslutna servrar via det intuitiva användargränssnittet med iDRAC9 Group Manager eller uppgradera till OpenManage Enterprise.
Få meddelanden om data och kom åt hårdvaran på ett smidigt sätt var du än befinner dig med lösningen OpenManage Mobile Accelerate. Lös problem och minska IT-arbetet med upp till 72 % med hjälp av automatiserad, proaktiv och prediktiv teknik från ProSupport Plus och SupportAssist.*

Väx utan gränser
Dell EMC PowerEdge T340 möjliggör en dynamisk skalning så att du kan fortsätta att utöka verksamheten genom samarbete.
Tack vare 100 % fler kärnor med Intel® Xeon® E-2200 processorer, 11 % ökad minneshastighet och 20 % fler PCIe-band kan du föra verksamheten framåt med förbättrad prestanda.* 
Skala med 17 % större lagringskapacitet.*
Dra nytta av flexibla monteringsalternativ för tornservrar med tyst drift och värmeavledning
Dell EMC erbjuder heltäckande tjänster
Det är av yttersta vikt att optimera IT-livscykeln. Vi har experttjänster
*
för alla faser av livscykeln som sparar dig tid och resurser, minskar arbetsbördan och förbättrar IT-upplevelsen.

ProSupport Enterprise Suite
Få friheten att fokusera på omvandlingen av din verksamhet med supportexpertisen och insikterna som Dell EMC är känt för över hela världen. Välj rätt support beroende på kriticiteten hos specifika system med tillgängliga, automatiska och förutsägbara analyser, samarbetsassistans från tredje part och servicekontohantering.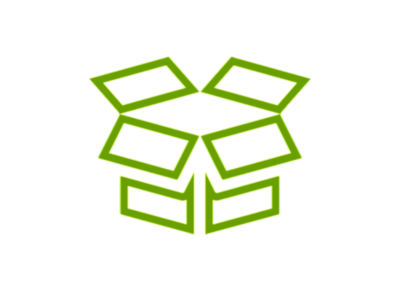 ProDeploy
Med ProDeploy Enterprise Suite får du ut mer av din teknik från första dagen. Du kan lita på att våra experter tar hand om driftsättningar, från installationer av grundläggande maskinvara till planering, konfiguration och avancerad integrering. Vårt kompletta utbud av driftsättningstjänster och professionella certifieringar hjälper dig att uppnå dina verksamhetsmål idag och imorgon.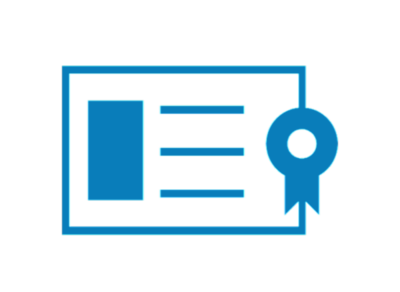 Utbildning och certifiering
Utbildningstjänsterna erbjuder en omfattande uppsättning tjänster för utbildning med en mängd olika leveranssätt att välja bland, exempelvis lärarledd utbildning, utbildning i form av självstudier på webben och virtuell lärarledd utbildning. Med omfattande och flexibla utbildningsprogram gör vi det enkelt att se till att din personal har de kunskaper de behöver för att hantera och använda din nya teknik till sin fulla potential.

Konsulttjänster
Konsulttjänsterna erbjuder vägledning som hjälper dig att expandera, optimera och omvandla din IT-miljö i din egen takt och budget. Vi har ett stort antal certifierade konsulter och tekniker som backas upp av team inom programhantering, vilka kan bidra med omfattande teknisk expertis. Vi ger dig tryggheten att veta att ditt projekt kommer utföras korrekt och i tid.

Finansiering och leasing
Låt leasing- och finansieringsalternativen från Dell Financial Services™ hjälpa dig att hitta möjligheter för din organisation när det gäller investeringar, driftkostnader och kassaflöde.
Drivrutiner, handböcker och support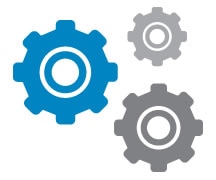 Dells support
Dells produktsupport hjälper dig med allt från drivrutiner till diagnostiska verktyg och ersättningsdelar!