Smart Value PowerEdge T640 Server for Large SMB Customers
Kraftfull, mångsidig och skalbar
Skala upp när belastningen ökar, server med hög prestanda och 2 socklar för toppar och enorm intern minneskapacitet.
Winter Sale! Save up to 31%
Tekniska specifikationer och anpassningar Smart Value PowerEdge T640 Server for Large SMB Customers
Winter Sale! Save up to 31%
Smart Value PowerEdge T640 Server for Large SMB Customers
Exklusive moms, kostnadsfri leverans
Support och tjänster beror på val av hårdvara och operativsystem
Skickas inom 3–4 arbetsdagar
Beställningskod pet6409a
Egenskaper

Snabba upp moderna arbetsbelastningar med en skalbar plattform
PowerEdge T640 är en flexibel, kraftfull server som passar perfekt för medelstora kontor, fjärranslutna platser och datacenter. T640 kombinerar kraftfull prestanda och enorm intern lagringskapacitet på en plattform i rack- eller tornutförande. Hantera ett brett utbud av arbetsbelastningar och framtidssäkra datacentret med flexibla lagringsmöjligheter, prestanda och I/O-alternativ.
Perfekt för:
Servervirtualisering, virtualisering av stationära datorer
Konsolidering
Databas, affärsanalys (BI) och intelligens
Program och bildhantering för medicin, ekonomi, utbildning och vetenskap
ERP, CRM, HPC
Mjukvarudefinierad teknik

Anpassa och skalanpassa för ökad mångsidighet
Tillgodose växande företagsbehov med den skalbara företagsarkitekturen hos PowerEdge T640. Snabba upp krävande arbetsbelastningar och planera för framtida tillväxt med kostnadseffektiva, serverintegrerad utbyggnad.
Leverera snabba insikter med upp till 8 NVMe-enheter och 2 × 10 GbE-anslutningar.
Skala datorresurser med de skalbara processorerna Intel® Xeon® som ger en ökning på 27 % av bearbetning av kärnor och 50 % ökning i bandbredd jämfört med tidigare generationers processorer.*
Hantera massiv datatillväxt med upp till 18 × 3,5" eller 32 × 2,5" enheter och 8 PCIe-kortplatser.
Ger avancerad bildbehandling och VDI med upp till 4 × 300 W GPU-acceleratorer.

Öka produktiviteten med intelligent automatisering
Intelligent automatisering av Dell OpenManage gör att du kan ägna mindre tid åt rutinmässigt underhåll och istället fokusera på verksamhetskritiska prioriteringar.
Maximera drifttiden och reducera IT-bördan för att lösa problem med upp till 72 %* med ProSupport Plus och SupportAssist.
Dra nytta av befintliga hanteringskonsoler med enkla integreringar för VMware® vSphere®, Microsoft® System Center och Nagios®.
Öka produktiviteten med agentlösa Dell iDRAC9 som ger automatiserad hantering.
Förenkla driftsättningen med nästa generations OpenManage-konsol och serverprofiler för att konfigurera och förbereda servrar snabbt och skalbart.

Skydda din verksamhet med inbyggd säkerhet
En heltäckande, cybertålig arkitektur där säkerhet inbäddats i varje server för att skydda dina data.
Skydda serverkonfigurationen och den fasta programvaran mot skadliga ändringar med den nya funktionen för konfigurationslåsning.
Använd systemradering av lokal lagring så att data förblir konfidentiella när du ger servrar nya användningsområden eller kasserar dem.
Automatisera uppdateringar som kontrollerar filberoenden och korrekt uppdateringssekvens innan du driftsätter dem oberoende av operativsystemet/hypervisorn.
Ta kontroll över dina konsoler för fast programvara med inbäddad autentisering som endast tillåter körning av korrekt utformade uppdateringar.
Dell EMC erbjuder heltäckande tjänster
Det är av yttersta vikt att optimera IT-livscykeln. Vi har experttjänster
*
för alla faser av livscykeln som sparar dig tid och resurser, minskar arbetsbördan och förbättrar IT-upplevelsen.

ProSupport Enterprise Suite
Få friheten att fokusera på omvandlingen av din verksamhet med supportexpertisen och insikterna som Dell EMC är känt för över hela världen. Välj rätt support beroende på kriticiteten hos specifika system med tillgängliga, automatiska och förutsägbara analyser, samarbetsassistans från tredje part och servicekontohantering.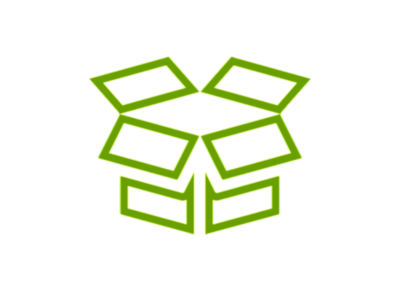 ProDeploy
Med ProDeploy Enterprise Suite får du ut mer av din teknik från första dagen. Du kan lita på att våra experter tar hand om driftsättningar, från installationer av grundläggande maskinvara till planering, konfiguration och avancerad integrering. Vårt kompletta utbud av driftsättningstjänster och professionella certifieringar hjälper dig att uppnå dina verksamhetsmål idag och imorgon.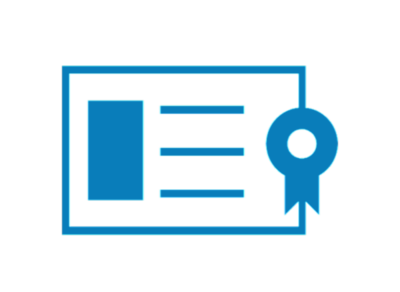 Utbildning och certifiering
Utbildningstjänsterna erbjuder en omfattande uppsättning tjänster för utbildning med en mängd olika leveranssätt att välja bland, exempelvis lärarledd utbildning, utbildning i form av självstudier på webben och virtuell lärarledd utbildning. Med omfattande och flexibla utbildningsprogram gör vi det enkelt att se till att din personal har de kunskaper de behöver för att hantera och använda din nya teknik till sin fulla potential.

Konsulttjänster
Konsulttjänsterna erbjuder vägledning som hjälper dig att expandera, optimera och omvandla din IT-miljö i din egen takt och budget. Vi har ett stort antal certifierade konsulter och tekniker som backas upp av team inom programhantering, vilka kan bidra med omfattande teknisk expertis. Vi ger dig tryggheten att veta att ditt projekt kommer utföras korrekt och i tid.

Finansiering och leasing
Låt leasing- och finansieringsalternativen från Dell Financial Services™ hjälpa dig att hitta möjligheter för din organisation när det gäller investeringar, driftkostnader och kassaflöde.
Drivrutiner, handböcker och support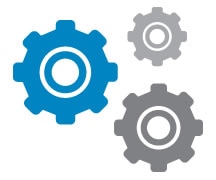 Dells support
Dells produktsupport hjälper dig med allt från drivrutiner till diagnostiska verktyg och ersättningsdelar!