Flexible architectural agility
Designed for architectural agility and flexibility to help data centers smoothly migrate to a software-designed data center.
Dell Networking S-Series 25/40/50/100GbE switches
Force10
Port Attributes
S5048F-ON:
72x25GbE or 48x25GbE and 6x100GbE or 72 x 25GbE

S5148F-ON:
72x25GbE or 48x25GbE and 6x100GbE or 72 x 25GbE

S6010-ON:
32x40GbE or 96x10GbE and 8x40GbE

S6100-ON:
32x100GbE, 32x50GbE, 32x40GbE, 128x25GbE or 128x10GbE (using breakout cable)
Performance
S5048F-ON & S5148F-ON:
2,678 MPPPS

S6010-ON:
1,658 MPPS

S6100-ON:
1,827 MPPS
Routing
Full L2/L3 switching and routing
VLAN
High-speed VXLAN L2 gateway
Standards Supported
IEEE – 802.1, 802.3
RFC – IP, IPv4, IPv6, RIP, OSPF, IS-IS, BGP, Multicast, Security, Data Center Bridging, Network Management
Environmental Operating Conditions
Operating temperature: 32°F to 113°F (0°C to 45°C)
Operating humidity: 10 to 85% (RH), non-condensing
Immunity
EN300 386 V1.4.1:2008 EMC for Network Equipment, EN 55024: 1988 + A1: 2001 + A2: 2003, EN 61000-3-2: Harmonic Current Emissions, EN 61000-3-3: Voltage Fluctuations and Flicker, EN61000-4-2: ESD, EN 61000-4-3: Radiated Immunity, EN 61000-4-4: EFT, EN 61000-4-5: Surge, EN 61000-4-6: Low Frequency Conducted Immunity.
RoHS
All S Series components are EU RoHS compliant
Emissions/Safety
Safety:
UL/CSA 60950-L Second Edition, EN 60950-1 Second Edition, IEC 60950-1 Second Edition Including all National Deviations and Group Differences, EN 60825-1 Safety of Laser Products Part1: Equipment Classification Requirements and User's Guide, EN 60825-2 Safety of Laser Products Part 2: Safety of Optical Fibre Communications Systems, FDA Regulation 21 CFR 1040.10 and 1040.11

Emissions:
Australia/New Zealand: ASNZS CISPR 22: 2006,m Class A, Canada: ICES-003, Issue-4, Class A, Europe: EN 55022: 2006+A1:2007 (CISPR 22: 2006), Class A, Japan: VCCI V3/2009 Class A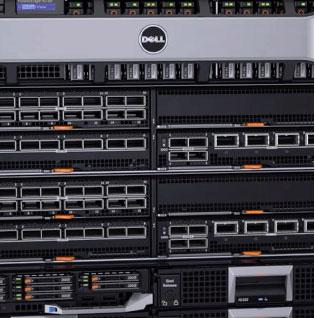 Innovative data center architectural agility with 25/40/50/100GbE switches
Gain the flexibility to transform your data centers with high-capacity network fabrics that are easy to deploy, cost-effective and provide a clear path to a software-defined data center. They offer:

High density for 25/40/50/100GbE deployments in top-of-rack, middle-of-row, and end-of-row deployments
A choice of S5048F-ON, S5148F-ON 25/100GbE and S6010-ON 40GbE switches and the S6100-ON 10/25/40/50/100GbE modular switch
S6100-ON modules that include: 16-port 40GbE QSFP+; 8-port 100GbE QSFP28; combo module with four 100GbE CXP ports and four 100GbE QSFP28 ports
An ideal solution for modern workloads and applications designed for the open networking era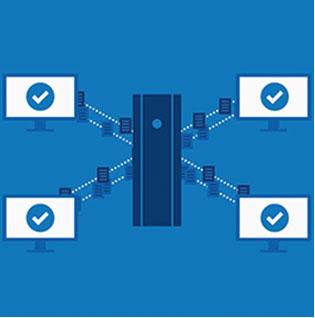 Optimized for the open networking era
Get more agility, more choices and lower costs than proprietary networks with select open-standards-based ON (open networking) switches. 
Disaggregated-hardware/software solutions bring new levels of freedom and flexibility to your data center.
Support for Open Network Install Environment (ONIE) enables zero-touch installation of alternate network operating systems.
Your choice of network operating system helps simplify data-center fabric orchestration and automation.
A broad ecosystem of open-source and Linux-based applications and tools provides more options to optimize and manage your network.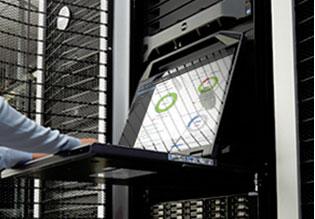 Ready for software-defined networking
Deploy modern workloads and applications while providing an easy on-ramp to software-defined networking (SDN).

Support for OpenFlow v1.3 provides interoperability with industry-standard OpenFlow controllers.
VXLAN Layer 2 Gateway enabling allows connection to hypervisor-based overlay networks.
Third-party OS support provides an easy entry point to SDN for part or all of your production environment.
Dell EMC Networking S5048F-ON
Optimize choice, connectivity and performance with this innovative open networking multi-rate 25GbE ToR data center switch. The S5048F-ON supports 48 ports of 25GbE and 6 ports of 100GbE or 72 ports of 25GbE and ONIE for zero-touch installation of alternate network operating systems.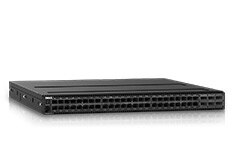 Dell EMC Networking S5148F-ON
Maximize performance, flexibility and cost-effectiveness with this ToR switch that features 48 ports of 25GbE and 6 ports of 100GbE or 72 ports of 25GbE and ONIE for zero-touch installation of alternate network operating systems.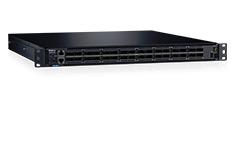 Dell EMC Networking S6010-ON
Achieve optimum density, cost-effectiveness and performance in demanding computing environments with this innovative, next-generation top/middle/end-of-rack data center switch. The S6010-ON features 32 ports of 40GbE or 96 ports of 10GbE and 8 ports of 40GbE and ONIE for zero-touch installation of alternate network operating systems.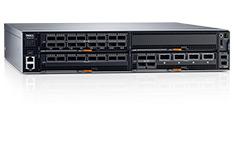 Dell EMC Networking S6100-ON
Through multi-expansion modules, the Dell Networking S6100-ON offers the flexibility to support your current and future data center requirements.


Deliver deployment agility through multi-expansion modular flexibility in just 2U.
Easily deploy flexible multi-rate port technology (10/25/40/50/100GbE) with the QFSP+, QFSP28 and QSFP28/CXP modules.
High density enables 40GbE deployments in top-of-rack and end-of-row deployments.
Navigate network complexity with Dell EMC Services
Our global team of network experts understands the complexities of IT ecosystems, including multi-vendor environments. We have the skillset and experience to not only quickly resolve performance issues but also transform your network to meet the demands of your business.
Consulting
Dell EMC network consultants provide expert guidance to help you optimize and transform the network environment for the demands of today's multi-cloud infrastructures. Our deep infrastructure and application expertise combined with sophisticated network analysis toolsets address a wide range of network technology and process challenges.
Deployment
Leverage the Dell EMC ProDeploy Enterprise Suite to get your network installed and configured. Our experts can free your IT staff to focus on your core business, minimize downtime and give you the confidence that the job will be done right, the first time.
Support
Gain access to ProSupport technical experts who can assist with your most complex networking challenges. The Dell EMC ProSupport Enterprise Suite provides networking support around the clock and around the globe, helping your team maintain a high level of productivity.
Education
Dell EMC offers flexible training programs so your staff can build the right skills to successfully manage and utilize your network to its full potential. Through our personalized approach, your staff gets the exact training they need to improve productivity and adoption, decrease downtime, and reduce end-user support calls.