Open your choices, innovate faster.
Maximize agility and choice with a full portfolio of 1/10GbE and 10/40GbE open networking switches, disaggregated OS including third-party OS, and software options.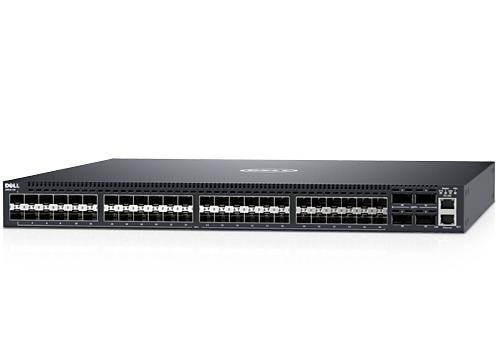 Dell Networking Open Networking switches
Dell
3rd Party Operating Systems Supported


Big Switch Networks

Dell and Big Switch Networks (BSN) offer:


Big Cloud Fabric™ (BCF) — a data center leaf-spine Clos fabric solution built using Dell open networking switches. BCF leverages the hardware-software disaggregation enabled by Dell and BSN software defined network (SDN) designs. Inspired by hyper-scale data center architectures, this solution provides significant cost savings and operational efficiencies for enterprise data centers.
Big Monitoring Fabric (BMF) — a solution that leverages Dell switches to provide a highly scalable, flexible, cost-effective monitoring network that enables you to track network traffic and deliver network monitoring, security monitoring and troubleshooting tools.




---

Cumulus Networks



Exploding data center network traffic and the spread of virtualization technologies require a backbone infrastructure that will stay ahead of these demands. IT departments need software-defined solutions that go beyond today's monolithic legacy networking platforms to address dynamically changing business needs and simplify deployment and operations while reducing costs. Together Dell and Cumulus are transforming the network with an innovative solution that combines the industry's first, full-featured Linux OS with market-leading and field tested Dell Ethernet switching platforms. Dell with Cumulus can help you realize the full potential of a software-defined data center.

---

IP Infusion



Together Dell and IP Infusion are helping organizations gain greater flexibility to build, run and manage multiprotocol label switching (MPLS-) based virtual networks, independent of the physical network and provision services more quickly. This joint solution provides a competitive edge through maximum operational efficiency, agility and security.

---

Midokura



Network virtualization overlays using Midokura's Enterprise MidoNet platform over robust network underlays with Dell switches give you the power to do more, at cloud scale across a global environment. Dell and the Midokura Enterprise MidoNet team deliver an end-to-end solution with the flexibility to unify pools of virtualized and non-virtualized IT assets. Network virtualization with Midokura Enterprise MidoNet and the Dell data center S6000 switches provide the programmability, automation and cloud scalability to meet today's complex network requirements.

---

Pluribus Networks

To address the needs of a business world that is rapidly transforming to become digital-centric, Pluribus has developed its Open Netvisor® Linux (ONVL) switch operating system to run on Dell Open Networking (ON) switches. Without the need for an external controller, the Dell ON Ethernet Switches powered by Pluribus ONVL federate into a single Virtualization-Centric Fabric (VCF™), offering unprecedented insight, agility and security. Pluribus ONVL and Dell ON switches work together to enhance the deployment of networking infrastructure well beyond what is possible with traditional network approaches or simpler operating systems, while maintaining complete compatibility with all of the existing networking components already in place. Together, Pluribus and Dell provide a proven approach to connecting systems, enabling deep insight into the usage of all resources, and rapidly responding to changing business needs.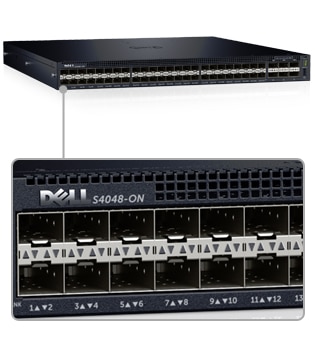 Made for modern workloads
With an expanded lineup of open networking switches from Dell, your network is ready to adapt as workloads demand. Designed to deliver low-latency performance and network agility, our 1/10GbE and 10/40GbE top-of-rack (ToR) switches are purpose-built to accelerate applications and improve workload management.


Accelerate performance with low-latency switches ideal for VM migration, big data analytics and cloud applications.
Easily deploy and scale with a full switch portfolio that offers flexible configurations and a range of disaggregated OS and software options.
Minimize operational costs and save rack space with high-density, 1U switches and Linux or OpenSource-based management tools.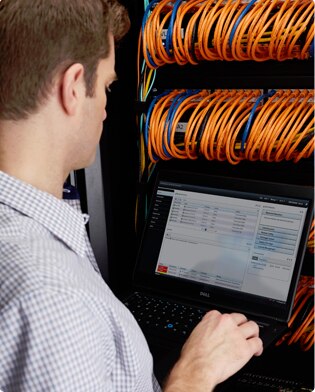 Optimized for the open networking era
Get more agility, more choices and lower costs than proprietary networks with open, standards-based switches.


Disaggregated-hardware/software solutions bring new levels of freedom and flexibility to your data center.
Support for Open Network Install Environment (ONIE) enables zero-touch installation of alternate network operating systems.
Your choice of network operating system helps simplify data-center fabric orchestration and automation.
A broad ecosystem of applications and tools, open-source and Linux-based, provides more options to optimize and manage your network.
Proven global services and support from Dell help you innovate with confidence.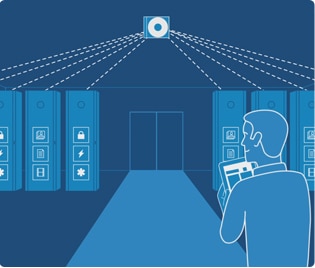 Ready for software-defined networking
Deploy modern workloads and applications while providing an easy on-ramp to software-defined networking (SDN).


Support for OpenFlow 1.3 provides interoperability with industry-standard OpenFlow controllers.
VXLAN Layer 2 Gateway support allows your switches to connect to hypervisor-based overlay networks.
Third party OS support provides an easy entry point to SDN for part or all of your production environment.

Dell ProSupport
Choose Dell's premium support service, ProSupport, for 24/7* direct telephone and online access to advanced-level technicians based in your region. Whether you have one office or hundreds around the world, protect your investments with this simple yet flexible approach.
 


Dell Networking S3048-ON


Accelerate applications in high-performance environments with a low-latency top-of-rack (ToR) switch that features 48 x 1GbE and 4 x 10GbE ports, a dense 1U design and up to 260Gbps performance. The S3048-ON also supports Open Network Installation Environment (ONIE) for zero-touch installation of alternate network operating systems.

 


 


Dell Networking S4048-ON
Optimize your network for virtualization with a high-density, ultra-low-latency ToR switch that features 48 x 10GbE SFP+ and 6 x 40GbE ports (or 72 x 10GbE ports in breakout mode) and up to 720Gbps performance. The S4048-ON also supports ONIE for zero-touch installation of alternate network operating systems.



 


Dell Networking S4810-ON
Deploy modern workloads and applications with a high-density ToR switch that features 48 x 10GbE and 4 x 40GbE ports and offers low-latency, non-blocking operation. The S4810-ON also supports ONIE for zero-touch installation of alternate network operating systems.



 


Dell Networking S6000-ON
Provide high-density switching for top-, middle- and end-of-rack deployments with a 1U switch that features 32 x 40GbE ports or 96 x 10GbE ports plus 8 x 40GbE ports. The S6000-ON also supports ONIE for zero-touch installation of network operating systems.



Assessments
Network assessments offer a holistic view of your multivendor environment and a reference point for how your infrastructure is performing. Our experts can pinpoint and expose issues in your network using specialized software and diagnostic tools. These unbiased and insightful analytics are aggregated into comprehensive reports that can include recommendations on how to improve performance, optimize devices and remediate problems.
Network Topology Assessment

Is your network complex and coiled? Dell can perform a detailed audit and inventory of all multivendor devices in the network to provide visibility and identify configuration issues.


Network Optimization Assessment

Many networks are a multivendor patchwork of devices not running at their optimal state. We can analyze devices from all leading vendors and make recommendations to optimize the entire multivendor design, fine-tune devices and maximize performance of the holistic environment.


Application Performance Assessment

When business applications and databases begin to show signs of latency or completely shut down, we can conduct a comprehensive analysis to uncover performance issues, isolate problems and accelerate troubleshooting of the enterprise infrastructure and software applications.


VoIP Assessment

Moving to a Voice-over-IP (VoIP) solution requires the right network infrastructure to support real-time voice protocols. Simulated load testing, analysis and review can identify the next steps to building a VoIP platform or fixing issues of an existing one.


Network Security Assessment

Safeguard your network from constant attack. Let our experts examine and uncover potential vulnerabilities and provide a comprehensive security design assessment.


Wireless Site Survey

Great wireless connectivity starts with a detailed site survey. Dell can analyze existing infrastructure, identify RF interference and recommend the best design and optimal placement of new devices.
Deployment
The Dell standardized deployment service guarantees that setup and optimization are done correctly so that you can launch faster and focus on daily business.
 
ProDeploy Plus

Expert planning and execution seamlessly weaves Dell's open systems architecture with existing network infrastructure from Cisco, HP, Juniper and others. Choose ProDeploy Plus, the most complete deployment offer on the market for complex environments.

 



ProDeploy





Setting up network protocols, and policies can be tricky. Dell certified network engineers can configure and optimize your new hardware remotely or on-site and get new technology up and running fast .

 



Basic Deployment



Mounting and cabling of wired and wireless devices can be tedious and time-consuming. Get worry-free hardware installations with experienced Dell technicians who do deployments every day .

Support and Education
Dell offers a variety of on-site and remote support options that can be added at time of purchase. Dell ProSupport ensures problems are diagnosed and resolved by experts.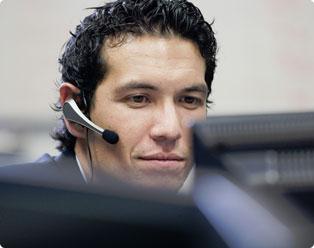 On-site and Remote Assistance

Get immediate access to Dell ProSupport professionals who can help you troubleshoot and diagnose issues that may arise in your network.

 
 
 
   
Managed Services

Free yourself to focus on the business and allow Dell to manage your network with dedicated professional support.
 
 
 
 
Education Services

Learn practical knowledge and operational techniques.
Consulting
Dell network consulting provides on-site or remote access to highly skilled professionals who provide project assistance and guidance across a variety of technologies for a specific project or timeframe.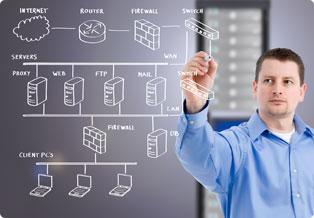 Networking Workshop

Get professional insight with a half-day collaborative whiteboard session to discuss potential improvements.


 
Time-Based Consulting



For those times when you need a little extra technical guidance, certified experts are available to discuss system design or help resolve complex issues that can be billed by the day, week or by the phone call. Time-based consulting is as flexible as you are.
Available Remote Consulting Services
Access Distribution Networking
Virtualization
Gateway and Security
Microsoft Exchange
Wireless Networking
Systems Management
Core Layer/MPLS Networking
Data Protection and Recovery
Storage Area Networking (SAN)
Storage Technologies
| | | | | |
| --- | --- | --- | --- | --- |
| Functionality | S3048-ON | S4810-ON | S4048-ON | S6000-ON |
| Line-rate ports | 48 x 1000Base-T | 48 x 10GbE SFP+ ports | 48 x 10GbE SFP+ ports or 72 10GbE ports with breakout cables | 32 x 40GbE QSFP+ ports or 96 x 10GbE and 8 x 40GbE ports |
| 40GbE ports | 4 x 10GbE | 4 x 40GbE QSFP+ ports | 6 x 40GbE QSFP+ ports | 32 x 40GbE QSFP+ ports |
| Size | 1RU, 1.71 h x 17.09 w x 12.6" d (4.4 h x 43.4 w x 32 cm d) | 1RU, 1.73 h x 17.32 w x 18.11" d (4.4 h x 44 w x 46 cm d) | 1RU, 1.71 h x 17.09 w x 17.13" d (4.35 h x 43.4 w x 46 cm d) | 1RU, 1.73 h x 17.32 w x 18.11" d (4.4 h x 44 w x 46 cm d) |
| Weight | 12.8 lbs (5.84 kg) | 14.39 lbs (6.54 kg) | 18.52 lbs (8.4 kg) | 14.4 lbs (6.54 kg) |
| Power supply | 90 - 264 VAC 50/60 Hz | 100 - 240 VAC 50/60 Hz | 100 - 240 VAC 50/60 Hz | 100 - 240 VAC 50/60 Hz |
| Switch I/O bandwidth | 260Gbps (full-duplex) | 1.28 Tbps | 1.44 Tbps | 2.56 Tbps |
| Forwarding rate | 131 Mpps | 960 Mpps | 720Gbps | 1462 Mpps |
| Switching latency | 3.7 microsec for 1000Base-T, 1.8 microsec for SFP+ | 800ns | sub 600ns | 600ns |
| Packet buffer memory | 4MB | 9MB | 12MB | 12MB |
| CPU memory | 2GB | 2GB | 2GB | 4GB |
Redundancy:


Hot swappable redundant power
Hot swappable redundant fans

Safety:

UL/CSA 60950-L Second Edition, EN 60950-1 Second Edition, IEC 60950-1 Second Edition Including all National Deviations and Group Differences, EN 60825-1 Safety of Laser Products Part1: Equipment Classification Requirements and User's Guide, EN 60825-2 Safety of Laser Products Part 2: Safety of Optical Fibre Communications Systems, FDA Regulation 21 CFR 1040.10 and 1040.11


Emissions:

Australia/New Zealand: ASNZS CISPR 22: 2006,m Class A, Canada: ICES-003, Issue-4, Class A, Europe: EN 55022: 2006+A1:2007 (CISPR 22: 2006), Class A, Japan: VCCI V3/2009 Class A

Immunity:

EN300 386 V1.4.1:2008 EMC for Network Equipment, EN 55024: 1988 + A1: 2001 + A2: 2003, EN 61000-3-2: Harmonic Current Emissions, EN 61000-3-3: Voltage Fluctuations and Flicker, EN61000-4-2: ESD, EN 61000-4-3: Radiated Immunity, EN 61000-4-4: EFT, EN 61000-4-5: Surge, EN 61000-4-6: Low Frequency Conducted Immunity

RoHS:

All Open Networking components are EU RoHS compliant.

Regulatory:

Product Safety, EMC and Environmental Datasheets
Dell Regulatory Compliance Home Page
Dell and the Environment