Sorry, this item is not available anymore for purchase online. Please see our recommended replacement product.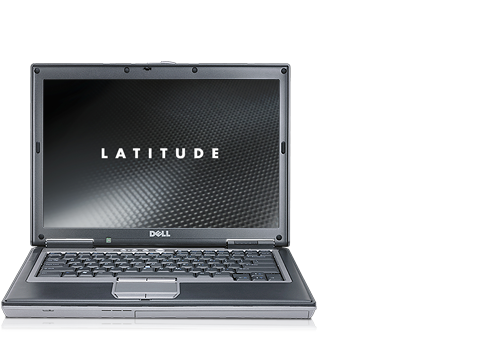 Dell Latitude D620 Laptop
Latitude
 


 

Intel Mobility

The Latitude D620 is equipped with the latest Intel® Centrino® Duo Mobile Technology: an available dual-core Intel® Core™2 Duo processor, choice of Intel 945 GM or 945 PM chipset and Intel PRO/Wireless 3945 Wi-Fi® mini-card.

"Run multiple applications with noticeably quicker results."

These components ensure that you get the best possible mobile performance while using less battery power than previous-generation technologies. Dual-core processors allow your D620 to split tasks between two separate processor cores so that they can share the load and get more done in less time. The processors do more work per second, allowing you to run multiple applications with noticeably quicker results.


HyperConnect™ with Dell

The D620 is designed with wireless connectivity as a priority. It offers premium Wi-Fi productivity with dual-band Wi-Fi for connecting to any 802.11 a, b or g network and a special Dell Wi-Fi CatcherTM Utility that constantly scans for wireless hotspots and notifies you whenever it detects one. Plus, with the integrated mobile broadband capability*, you can connect to work resources using national cellular networks. That way, you can remain productive in taxis, airports, parks or wherever you find yourself doing business*. Another optional feature of the D620 is the Dell Wireless 350 Bluetooth® module.

"Remain productive in taxis, airports, parks or wherever you find yourself doing business."

This gives you the ultimate in mobile flexibility, allowing you to use wireless mice, keyboards, PDAs and other mobile devices helping you remain more productive.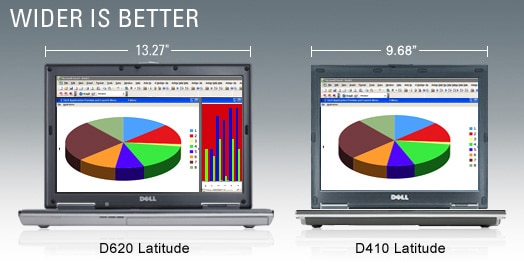 Because the Latitude D620 features a wide-aspect 16:10 display, you can easily keep multiple applications open without running short on viewing space.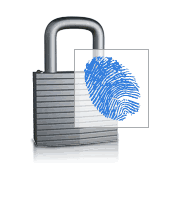 Smart Security
Because data security is one of the most important elements of business computing, the Latitude D620 has been designed with this in mind. Not only does the D620 come with a wide variety of available security software solutions, but it also features a brand-new tri-factor authentication process. The Smart Card reader requires both a card and a password for the operating system to boot up, and you can add the optional fingerprint reader to your system for the third level of user security. Plus, with the added security of a standard slot for locks, optional notebook tracking software and compatibility with leading security software, your D620 is safe from hackers, thieves and malicious viruses and worms.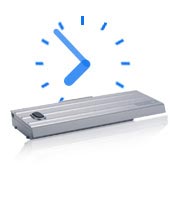 Works Harder, Longer
Choose a 6- or 9-cell battery and take advantage of the power savings features of Centrino® Mobile Technology to stay productive longer. And thanks to Dell ExpressCharge™ , your battery recharge time is optimized, letting you recharge a 4- or 6-cell battery to 80% in about an hour and to 100% in just two hours. Plus, you can quickly and easily customize your power settings with Dell Quickset™ software.

View the Australian PC World Test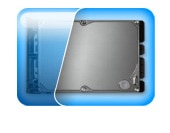 Designed for Durability
The Latitude D620 was conceived, designed and built with the rigors of the road in mind. Every Latitude notebook is stress-tested in extreme conditions to be sure that it can withstand the physical challenges it will meet in the course of any business day. These shock and fatigue tests, along with the D620's magnesium-alloy casing and steel hinges and patented Dell StrikeZone™ technology, mean that you get a notebook that is designed to last, no matter how bumpy the road gets.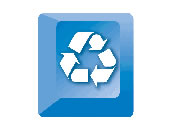 Environmental Initiatives
Dell is committed to operating in a responsible and sustainable manner around the globe. Environmental responsibility is one of the key areas in which Dell is focused. Examples of Dell's activities in this area include product take-back and recycling, Design for Environment strategies and ISO 14001 certified operation and product design.
Dell offers among others RoHS* compliant configurations of the Latitude platforms. Dell branded products have environmental data sheets that present an overview of the products environmental performance at: www.dell.com/environment_datasheets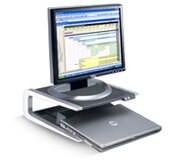 Instant Desktop Conversion
Dell offers a variety of D-Family docking solutions to meet your unique business needs. Choose the convenience of the monitor stand, the increased capabilities of the port replicator or complete your to desktop conversion with a docking station. Dell docking solutions feature our Unlock & Go™ technology, which delivers a seamless transition to wireless networking at the touch of a button, keeping you productive and reducing the risk of data loss and system instability.

Download the Undock & Go™ (PDF)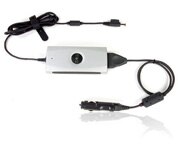 The Power of Convenience
Uptime is important and Dell offers affordable solutions to keep you productive longer. Add a spare battery to your Latitude purchase for longer life on the road, or choose the flexibility and convenience of the Dell Combination Power Adapter, which gives you a single cable that will connect with standard wall sockets, and car and airplane power adapters.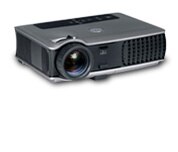 Presentation is Everything
Take your business presentations on the road and know you can always display them in a larger-than-life fashion. Easily connect your Latitude D620 to compatible PC monitors of all sizes, compatible televisions, or a Dell portable projector, which will give you maximum impact displaying your presentation in a large, crisp and bright format on a screen or wall.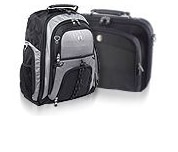 Style and Comfort
Dell offers a wide range of Latitude carrying cases and bags, designed in a variety of sizes and style to match any laptop. Whether you're looking for leather cases, nylon cases or backpacks, Dell has solutions to match your needs.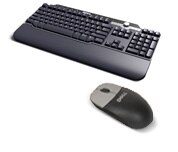 Endless Possibilities
Dell has everything you need to optimize your mobile computing experience, whether that be wireless mice, keyboards, power adapters or other accessories. The wide range of affordable and versatile laptop accessories that you can use to enhance your D620 will ensure that you can work at your peak wherever you are.
| | | | |
| --- | --- | --- | --- |
| Limited Hardware Warranty and Service Plans     |  Limited Hardware Warranty* | Standard  Plan |  Comprehensive  Plan |
| 3-year Next Business Day On-Site*Service |       |     |     |
|  3-year Gold Technical Support* |   |   |   |
|  3-year CompleteCareTM Accidental Damage Services* |   |   |   |
|  Asset Recovery Services |   |   |   |
|  7x24 Hardware Technical Support |   |   |   |
|  7x24 On-Line Support |   |   |   |
 Standard Support
 Latitude™ laptops and Dell Precision™ mobile workstations come with a 3-year Limited Hardware Warranty*, and Next Business Day On-Site* Services along with along with access to Dell's outstanding Hardware Technical Support line, featuring DellConnect™ line. There is no limit and no charge on calls to this line to receive troubleshooting assistance and diagnosis of Dell hardware for length of limited hardware warranty*. You also access free online assistance, self-diagnostic tools, and other system-specific resources at Dell Support
 Enhanced Support
CompleteCare™ Accidental Damage Service*
Your laptop is designed to go where you go, which is why it makes sense to protect it from many spills, drops, surges, and other unintentional damage. Your limited warranty doesn't cover you against these sorts of problems, but CompleteCare Accidental Damage Service* does*. 
Gold Technical Support
Gold Technical Support can provide the straightest path to resolution and direct access to advanced level, industry-certified technicians and Technical Account Managers - often in two minutes* or less.

Warranty Parts Direct
Ideal for corporate and public customers who want to diagnose and service their own Dell computer systems, Warranty Parts Direct provides online certification, streamlined parts dispatching, and when necessary, access to Dell technicians.

Customization and Set-Up
Advanced Configuration Services
During the purchase process, quickly and easily modify and customize the standard operating system image and computer configurations of the systems you're ordering.
Custom Factory Integration
Take delivery of new Dell Precision workstations with your customized software images pre-installed. Let us build your PowerEdge servers with non-standard Dell hardware. The asset tagging option helps you track and manage systems throughout their life.

Deployment Services
Our end-to-end deployment services are designed to simplify and accelerate the customization and utilization of your new systems. Services include asset discovery, application packaging, imaging, custom delivery, installation, and recycling.

Training
Training and Certification
Get more out of your new OptiPlex system with online and instructor-led classes for beginning and advanced users. Get the knowledge and expertise required to install, configure, manage and monitor Dell hardware and networking solutions with Dell Certification programs.

Graphics Card
256MB NVIDIA® Quadro NVS 110M TurboCache™

The 256MB NVIDIA Quadro NVS 110M offers all the latest graphics technology to produce extraordinary visual effects, robust wide-aspect LCD support and compatibility with all major business applications.

Intel® Graphics Media Accelerator 950 (Up to 224MB shared)

The GMA 950 graphics core is an intelligent and responsive graphics engine built into the chipset that is on the motherboard. This integration provides incredible visual quality, faster graphics performance and flexible display options.
Display
WXGA+ (1440 x 900 resolution)

WXGA (1280 x 800 resolution)