Reduce cost, deployment time and maintenance
Sorry, this item is not available anymore for purchase online. Please see our recommended replacement product.
Designed to help simplify IT by reducing cost, deployment time and maintenance, the newest Dell™ Latitude™ E5500 laptop delivers mobile computing with better flexibility and performance.


Essential features, cost-optimized
Advanced end-point security features
Latitude reliability and commonality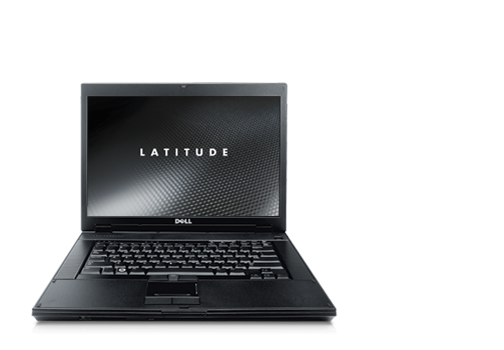 Latitude E5500 Laptop
Latitude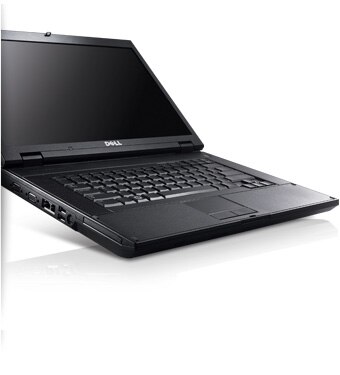 Inspired Design

The Latitude E5500 is designed not just to survive a long day on the job, but to provide the flexibility mobile users demand. Enjoy a highly adaptable and innovative family of docks and peripherals, designed to shift easily between desktop and on-the-go computing.
Peace of Mind
Sleep easy knowing that Dell Latitude laptops — and your company's data — are secure and protected anywhere in the world. Dell ProSupport Mobility Services* can help protect IT assets and ensure that your data is yours and yours alone.


Dell Mobile Asset Protection Services* can help maximize uptime while protecting your investment with Extended Battery Service* as well as Laptop Tracking and Recovery*.
Dell Mobile Data Protection Services* include Remote Data Delete*, Hard Drive Data Recovery* and Certified Data Destruction services*. With these optional services, Dell can remotely delete your sensitive data, prevent potential loss of valuable data, certify destruction of data or recover data from a failed hard drive without a backup.
Dell ProSupport — Faster, more reliable support services designed to address the technology challenges you face today. This new support portfolio is focused on your needs, time demands and budgets.

Need professional support services that take care of both you and your employees' IT needs 7x24? Choose Dell ProSupport to get access to a certified technician in two minutes or less.

Got an IT staff? Choose Dell ProSupport for IT and get tech-to-tech support with Fast-Track Dispatch, along with 7x24 access to Dell-certified technicians.
Dell ProSupport Service Model
Dell ProSupport
Dell ProSupport for IT
Designed for organizations with limited or no dedicated IT staff.
Designed to provide tech-to-tech support for IT Professionals, Database Administrators and internal Service Desks or helpdesks.
Includes:

7x24 direct break-fix hardware support for your employees

"How-to" support on popular software applications such as Norton AntiVirus, Microsoft Office, Microsoft Small Business Server, Intuit QuickBooks, Adobe Photoshop and Adobe Acrobat.

Access to a certified technician in two minutes or less

Includes:

7x24 Direct access to Dell Expert Centers

Fast-track dispatch for Dell-certified technicians

Escalation management through Dell's Global Command Centers

Next, further customize your support solution by taking advantage of the Dell ProSupport Options below that align to how you use your technology.
SPEED OF RESPONSE
PROTECTION
International Onsite Service after Remote Diagnosis* — Provides service and support for your Dell laptop while you are traveling.

Specialized Onsite Options — Allows you to augment your daily IT management or tap into specific technical expertise for critical projects when needed. Recommended options for notebooks include:

Onsite Parts Management to help minimize downtime by having parts at your fingertips.
Onsite Personnel to augment your IT staff.
Onsite Diagnosis for accelerated troubleshooting.

Asset Management and Protection

Accidental Damage Protection repairs or replaces accidentally damaged systems
Laptop Tracking & Recovery tracks lost or stolen systems
Extended Battery Service covers an optional replacement battery during a system's 3-year limited hardware warranty* period

Data Management and Protection

Keep Your Hard Drive helps you retain control of sensitive data
Hard Drive Data Recovery provides unlimited attempts to recover data from a failed hard drive
Remote Data Deletion can remotely delete data if your system goes missing due to loss or theft
Certified Data Destruction wipes your hard drive clean and destroys data

Deployment Services
Our end-to-end deployment services are designed to simplify and accelerate the customization and utilization of your new systems. Dell Deployment Services include everything from order consolidation to coordination of deployment resources.
Learn more

Managed Deployment
Dell Managed Deployment Services are for customers who need a complete, end-to-end deployment solution. Managed deployments are useful within complex logistical environments which require a single point of accountability.
Learn more

Custom Factory Integration
Dell offers custom factory integration services to help accelerate your system deployments. We can perform a range of services such as custom configuration, consolidation, and integration in our factory.
Learn more

ImageDirect
ImageDirect is a web-based, hosted image management service that enables customers to easily create, manage, and load custom images for Dell commercial client systems.

Intel® AMT and Intel® vPro™ Support
For Intel® AMT and Intel® vPro™ customers, new deployment service options such as unique password pre-population; pre-configured management settings; and no-touch deployment can help ease deployment concerns while saving time and money.

Advanced Configuration Services
With Advanced Configuration Services (ACS), you can save time and resources by selecting various settings during the purchase process. You can choose to partition your hard drive; select boot order; change BIOS settings; and modify various standard software configuration settings.
Asset Recovery Services
Asset Recovery Services offers safe and environmentally-appropriate disposal solutions for outdated or end-of-life IT assets. This service includes transportation, flexible logistics, equipment processing, detailed data security and environmental reports at an affordable price.
Learn more