The OptiPlex 745 offers energy-efficient performance, stability and choice in a mainstream business desktop.
Sorry, this item is not available anymore for purchase online. Please see our recommended replacement product.
OptiPlex 745 Desktop
OptiPlex
Scalable, Manageable, Simple
The Dell OptiPlex 745 is designed to meet the needs of a wide variety of business users. The energy-efficient and fully customizable 745 can scale to suit your business and is supported by a full set of relevant features and technologies. Customized deployment, remote management and flexible security features can help you simplify your operations and increase your productivity while still providing great value. The OptiPlex 745 is the perfect business system to give you the features you need at the price you want.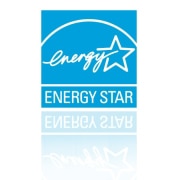 Save Energy, Save Costs
The Energy Star-compliant OptiPlex 745 is extremely energy efficient. With the new Energy Smart configuration, OptiPlex default power settings exceed the worldwide mutually recognized Energy Star standard, which means that each desktop is designed to further reduce power consumption and energy costs, right out of the box. This high level of power management, combined with Power Factor Correcting power supplies, flat panel displays, Intel® Core™2 Duo processors and thermally efficient BTX chassis designs, means that the OptiPlex 745 uses up to 70% less power than previous generations of OptiPlex desktops*, so it helps you conserve your resources and the earth's resources at the same time.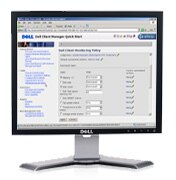 Remote Monitoring and Management
OptiPlex remote control solutions offer simple central management of your business assets. Dell's system management tools address IT issues and can give you comprehensive control over the computing environment. Dell Client Manager Standard (DCM) (available 10/06) is a no-charge console download that gives IT administrators a range of remote management capabilities - including hardware discovery and inventory, configuration control and BIOS patch management - that help them streamline remote management of Dell client assets and reduce desk-side visits.

Smart Security
Your data and your assets are the foundation of your business. Dell understands that protecting these things from vulnerability in a cost-effective way is one of the most important elements of managing your IT environment. The OptiPlex 745 has been designed with this in mind. Not only does the 745 offer a wide variety of cost-effective security software solutions, but it is also designed to protect your information with physical security options, data encryption options, as well as user-authentication and network security technologies.

The 745 offers multi-factor authentication and data encryption using Wave EMBASSY® software in combination with TPM 1.2-compatible safeguards like biometric and smart card readers to protect your business assets against both internal and external threats.

Simplify Your Operations
The OptiPlex 745 helps you simplify your IT operations by delivering globally-consistent configurations, long purchase lifecycles and managed transitions, so you can spend less time planning and get back to your business. Plus, with a flexible set of remote management tools and security options, system maintenance is quick and simple, further reducing the strain on your IT budget.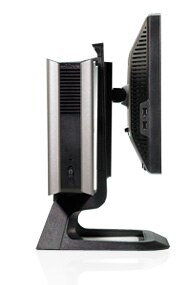 Excellent User Experience
Dell offers dependable, customer-driven chassis designs with the OptiPlex 745, delivering reliability and ease of access in a variety of form factors that can meet your needs. Choose between a mini-tower, desktop, small form factor and ultra-small form factor for space-constrained environments. With every shape of chassis, you can take advantage of single-latch internal access, front-panel diagnostic and network LEDs and the ventilation and cooling benefits of Dell's recent BTX chassis design.


For truly space-constrained environments, the ultra-small form factor can be configured with the innovative all-in-one monitor stand, which puts your OptiPlex 745 together with a Dell 17" flat panel monitor in a space smaller than most CRT monitors alone.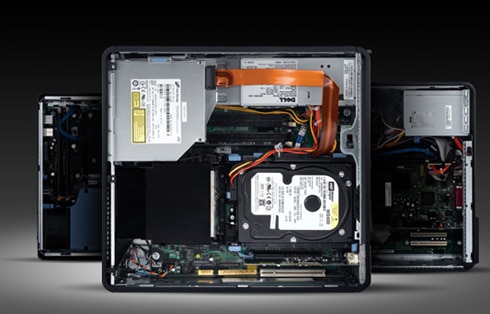 Open Chassis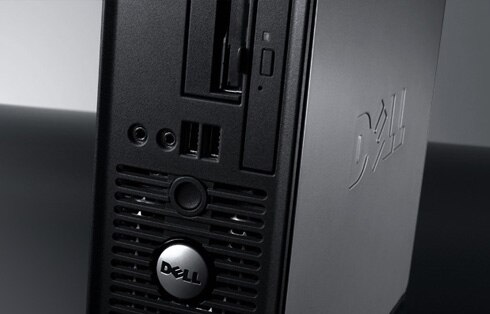 Small Form Factor Chassis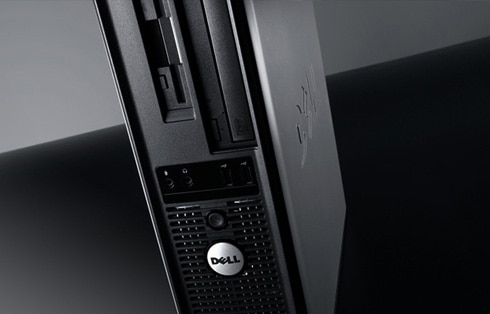 Desktop Chassis
Mini-Tower Chassis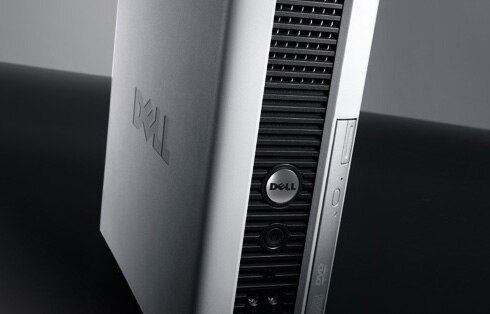 Ultra Small Form Factor
Service Plans
Hardware Warranty*
Standard Plan
Essential Plan
3-year Next Day On-Site* Service
3-year 5x10 Same Day On-Site* Service
3-year 5x10 Same Day On-Site* Service 4-hour response
3-year Gold Technical Support*
7x24 Hardware Technical Support
7x24 On-Line Support
Standard Support
OptiPlex™ desktop systems come with a 3-year Limited Hardware Warranty, and Next Business Day On-Site* Services along with access to Dell's outstanding Hardware Technical Support line, featuring DellConnect™ . There is no limit and no charge on calls to this line to receive troubleshooting assistance and diagnosis of Dell hardware for length of the limited hardware warranty. You may also access free online assistance, self-diagnostic tools, and other system-specific resources at Dell Support .


Enhanced Support
Gold Technical Support
Gold Technical Support can provide the straightest path to resolution and direct access to advanced level, industry-certified technicians and Technical Account Managers - often in two minutes* or less.
Learn more


Warranty* Parts Direct
Ideal for corporate and public customers who want to diagnose and service their own Dell computer systems, Warranty* Parts Direct provides online certification, streamlined parts dispatching, and when necessary, access to Dell technicians.
Learn more


Customization and Set-Up
Advanced Configuration Services
During the purchase process, quickly and easily modify and customize the standard operating system image and computer configurations of the systems you're ordering.
Learn more


Custom Factory Integration
Take delivery of new Dell Precision™ workstations with your customized software images pre-installed. Let us build your PowerEdge servers with non-standard Dell hardware. The asset tagging option helps you track and manage systems throughout their life.
Learn more


Deployment Services
Our end-to-end deployment services are designed to simplify and accelerate the customization and utilization of your new systems. Services include asset discovery, application packaging, imaging, custom delivery, installation, and recycling.
Learn more


Training
Training and Certification
Get more out of your new OptiPlex™ system with online and instructor-led classes for beginning and advanced users. Get the knowledge and expertise required to install, configure, manage and monitor Dell hardware and networking solutions with Dell Certification programs.
Learn more