Flexible foundation for your IT.
Dell Data Center Infrastructure (DCI) simplifies and manages critical infrastructure in and around the data center serving the needs of your business.
Dell Netshelter SX Rack Enclosures
PowerEdge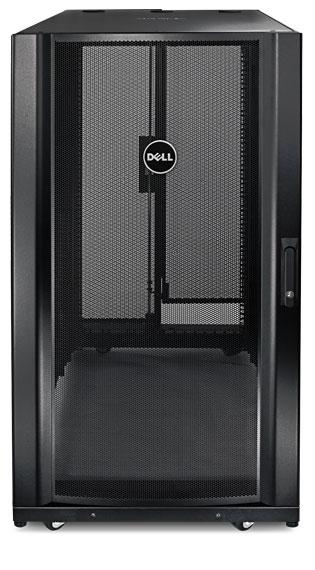 Scalable and easy to use

Provide a solid framework for your IT infrastructure with Dell Netshelter SX rack enclosures featuring the next-generation designs of APC™ by Schneider Electric™.

Available in 42U and 24U sizes, Dell Netshelter SX racks are optimized for cooling, power distribution, cable management and environmental monitoring and offer exceptional usability with integrated features:

• Toolless cable-access roof: Includes eight large cable-entry slots and integrates with overhead cable trough and partition system 
• Secure side panels: Lockable half-height panels provide security and safe, easy handling
• Easy-to-adjust mounting rails: Built with a simple turn-bolt design, automatic rail alignment and adjustability in 1/4-inch increments
• Convenient rear cable channels: Supports toolless mounting for power distribution units (PDU) and toolless vertical mounting for cable organizers


Grow with our portfolio

Whether you're supporting a single server or an entire data center, Dell has you covered with our new Data Center Infrastructure (DCI) portfolio. The DCI lineup offers multiple support options* and offers a range of products that complement our rack enclosures, including PDU, uninterrupted power supply (UPS), keyboard, video, mouse (KVM), and keyboard, monitor, mouse (KMM) products.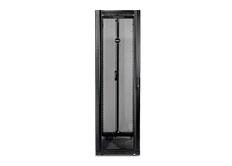 Dell Netshelter SX 42U Rack Enclosure
Install your IT equipment in a next-generation Dell Netshelter SX rack enclosure featuring:




Standard 42U size ideal for a wide range of settings
Optimal cable support with a toolless cable-access roof and rear cable channels
Convenient features including lockable side panels and easily adjustable mounting rails
Dell Netshelter SX 24U Rack Enclosure
Install your IT equipment in a next-generation Dell Netshelter SX rack enclosure featuring:




Short 24U size ideal for branch offices, tighter spaces and lower density requirements
Optimal cable support with a toolless cable-access roof and rear cable channels
Convenient features including lockable side panels and easily adjustable mounting rails