Ruggedized. Fanless. Compact.
Compact, energy-efficient embedded box PC. Industrially ruggedized and ready for space-constrained, low-power projects.
Select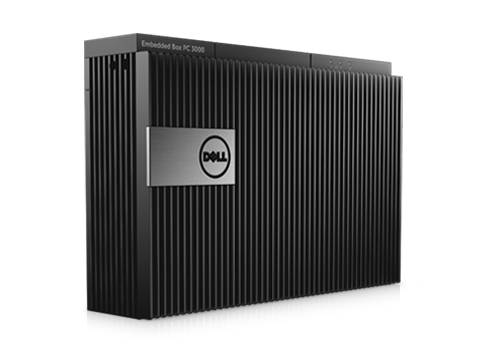 Embedded Box PC 3000
DELL EMBEDDED PC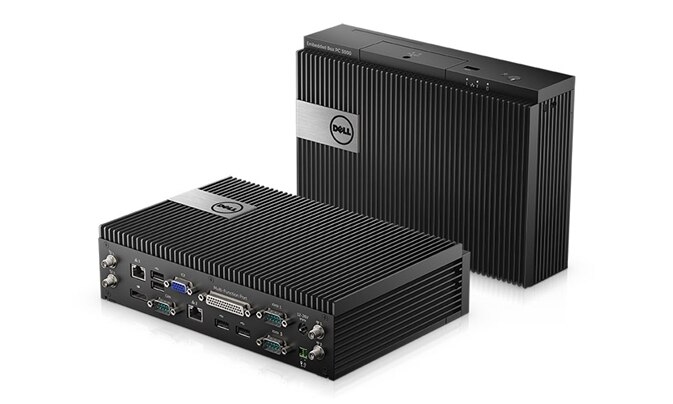 Speed solutions to market in weeks, not months.
Commission your industrial PC solutions faster and recognize revenue sooner.

Intel® roadmaps: As a top partner of Intel® we have special insights and have built our Embedded Box PCs to correlate to scalable system formats, including for IoT.

Built for your business: Count on 24/7 fanless dependability and lower service costs.

Go vertical: Vertical-specific devices and a streamlined approach make it that much easier to do business.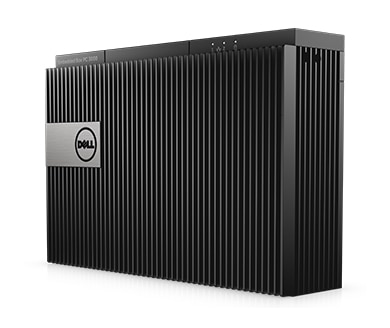 Small but mighty.
The entry-level box embedded PC is ideal for bringing small solutions to big systems.

Rugged and durable: Runs at a minimum operating temp range of 0-50 degrees Celsius and designed to MIL-STD-810G.

Less energy, more power: Multi-core processors based on the Intel® Atom increase performance without sacrificing energy.

Embedded I/O: The wide array of wired and wireless connections make this the perfect embedded computer for applications such as kiosks and POS.

Ports & Slots
1. Access screw | 2. USB3.0 | 3. Reset button | 4. Power button | 5. Antenna SMA connectors | 6. Dual Gigabit Ethernet | 7. Display Port++ (DP/DVI/HDMI) | 8. USB2.0 | 9. CAN bus card (optional) | 10. VGA | 11. Other Dual Gigabit Ethernet | 12. Multi-function port (attaches to 7-in-1 cable: 12-bit GPIO, PS2 keyboard cable, PS2 mouse cable, IOIOI 2 serial cable, RCA line, RCA line out, RCA microphone) | 13. USB2.0 | 14. Serial ports, set by BIOS to RS 232 or 422 or 485 | 15. Phoenix-type remote power switch | 16. Locking DC connector | 17. Antenna SMA connectors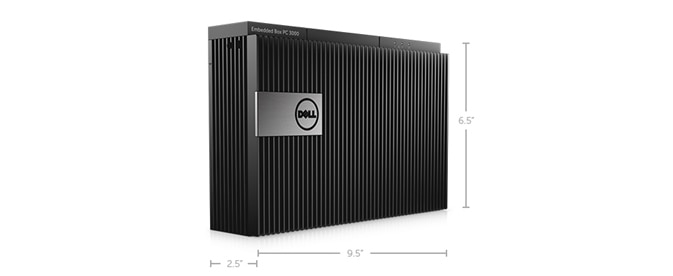 Dimensions and weight
Height: 6.5" (161mm) | Width: 9.5" (240mm) | Depth 2.5" (60mm) | Weight: 6.2lbs (2.8kg)

We've got your Embedded PC covered.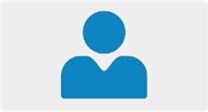 Dell ProSupport
Choose Dell ProSupport for 24x7x365 direct access to in-region engineers for advanced hardware and OS support. When necessary, Dell will provide next business day, onsite service after remote diagnosis.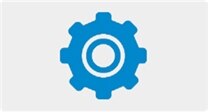 Dell Deployment Services
Deployment services ensure your Embedded Box PC is configured accurately and quickly by our highly skilled experts.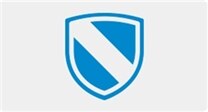 Configuration & Flexible Branding
OEM-Ready version available for OEMs. From bezel to BIOS to packaging, your Embedded PCs can look and feel as if they were designed and built by you. Some options, such as memory and operating systems, change for OEM-ready.