Fully featured tower and small form factor desktops with expert expandability. Featuring smooth manageability for seamless updates.
OptiPlex 5060 Tower and Small Form Factor
OptiPlex
Operating System
Available with Windows 10 Pro - for a smooth, versatile PC experience.
The desktop reimagined
OptiPlex has 25 years of experience delivering customer-led innovation for desktops by continuously adapting to the way you work. Now featuring versatile, space-saving form factors and 8th generation Intel® Processors to unleash your full potential.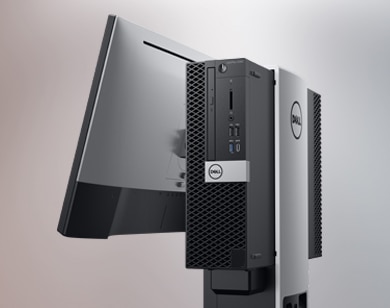 Conveniently compact
Sleek and flexible: Ideal for financial or government offices, the OptiPlex 5060 delivers full-power features in a smart design that performs in any environment.

 

Fit for any workspace: Combine the small form factor with the new OptiPlex Small Form Factor All-in-One stand for a versatile, flexible solution. Further maximize your workspace by placing the tower discreetly on or under your desk.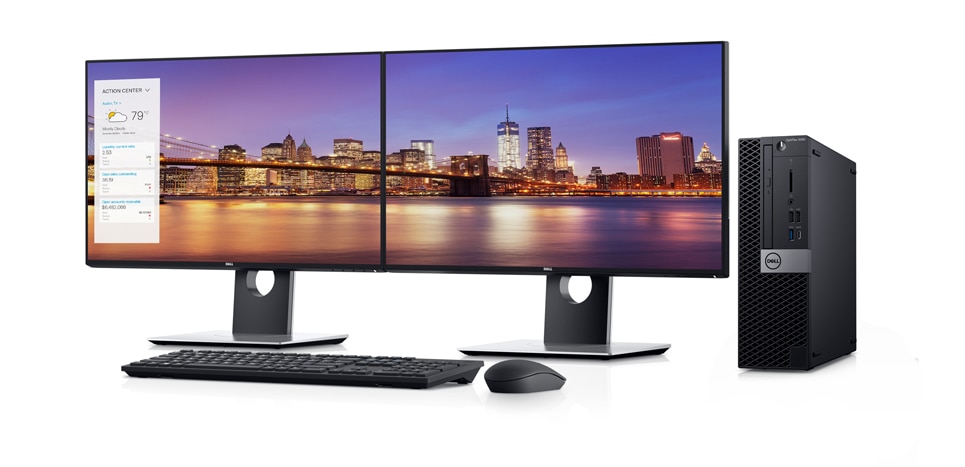 Outstanding performance in a smart solution
Power that performs:
8th generation Intel® Core™ Processors drive your workday like never before.
Fast and efficient:
Upgraded 2666MHz DDR4 is the fastest and most efficient memory available that maximizes responsiveness and multitasking, for seamless operation.
Boot up faster than ever:
Launch your most-used files and applications in a flash with optional Intel® Optane™ memory. Adaptive to user needs, it preloads and accelerates frequently used applications and files, providing better responsiveness without compromising storage capacity. Everyday tasks are up to twice as responsive with Intel® Optane™ memory.
*
Connect with confidence
: Quickly connect to your devices and networks with support of up to three monitors and two native DisplayPorts. Connect to an optional third port of your choice, including DisplayPort, HDMI 2.0b, VGA or USB Type-C Alt Mode.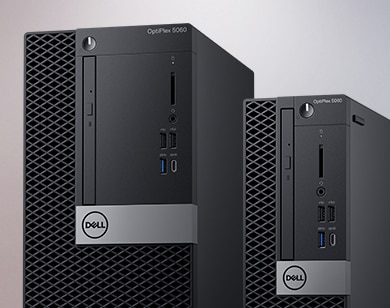 Serious security you can trust
Unified security: Optional cable covers reduce clutter, prevent access to the ports and cables in the back of the system and seamlessly match the desktop's elegant design, so your setup looks unified and stays protected.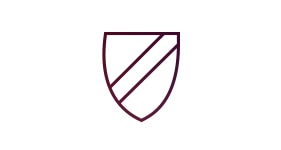 Secure
Because security starts with best-in class hardware, the OptiPlex desktops feature TPM 2.0 and a chassis intrusion switch. Add custom cable covers and a security lock to protect your investment. Plus, Dell Data Security offers comprehensive threat protection from end-to-end, so you can focus more on your work and spend less time worrying about your system.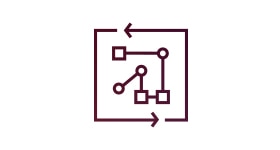 Manageable
The Dell Client Command Suite automates and streamlines system deployment, configuration, monitoring and updates and is free on all Dell commercial PCs. Optional Intel® vPro™ technology available on OptiPlex 7000 series and XE3, allows for remote and advanced out-of-band management capabilities.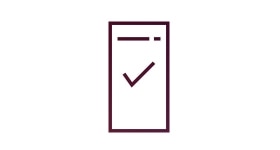 Reliable
Your system will withstand real world conditions thanks to a durable, built-to-last chassis that's undergone MIL-STD 810G testing. A toolless design allows for quick system access to easily upgrade and replace components like storage and memory, making your PC viable for years to come.
We've got your business covered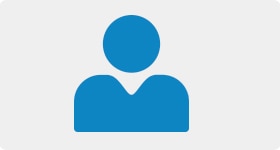 ProSupport Plus
Get anytime priority access to expert support with predictive analytics (via SupportAssist technology
*
) and damage protection for drops, spills, surges and more.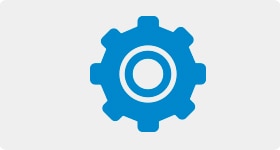 Configuration & Deployment Services
Deploy new technology without disrupting productivity – quickly and correctly, the first time. We provide end-to-end solutions that configure, migrate data, install, and integrate new PCs into your network.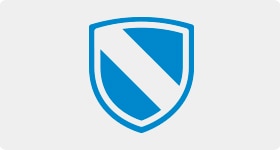 Accidental Damage Service
Enjoy worry-free ownership and minimize downtime with protection from accidental drops, spills, surges and breakages. Coverage picks up where your previous warranty leaves off and is ideal for high-risk environments and mobile workforces.
Ports & Slots – Small Form Factor
1. Power Button | 2. Optical Drive (Optional) | 3. SD Media Card Reader (Optional) | 4. Universal Audio Jack | 5. USB 2.0 Ports (2) (1 with PowerShare) | 6. USB 3.1 Gen 1 Port | 7. USB 3.1 Gen 2 Type-C Port | 8. Line-out | 9. Serial Port (Optional) | 10. DisplayPorts (2) | 11. USB 3.1 Gen 1 Ports (4) | 12. USB 2.0 Ports (2) | 13. PCIe Card Slots (2) | 14. Toolless Latch | 15. Video Port (Optional) | 16. RJ-45 | 17. Knock-out Slots for Wireless Antennas | 18. Power Connection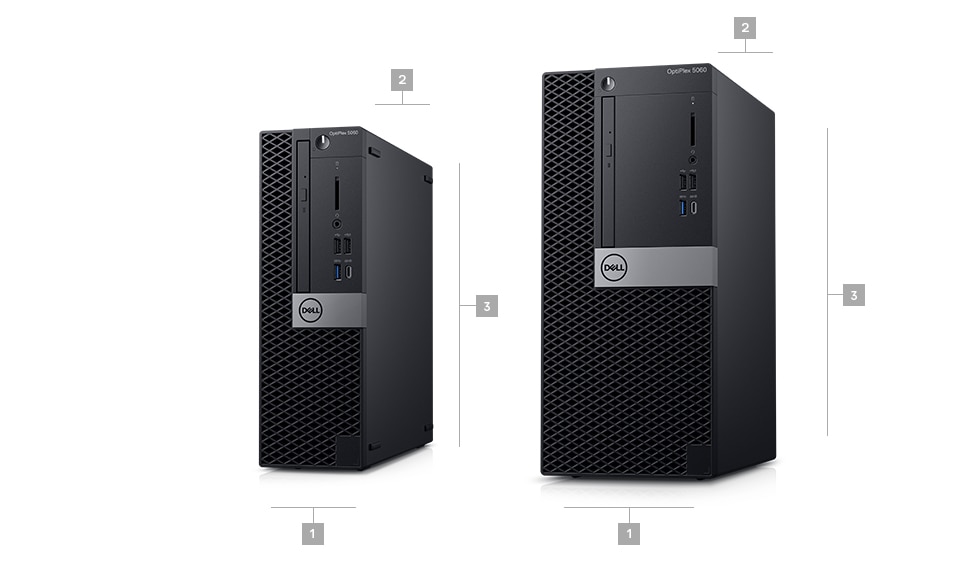 Dimensions & Weight
Small Form Factor: 1. Width 9.26cm (3.7") | 2. Depth 29.0cm (11.4") | 3. Height 29.2cm (11.5") | Minimum Weight 5.26kg (11.57lb)

Tower: 1. Width 15.4cm (6.1") | 2. Depth 27.4cm (10.8") | 3. Height 35.0cm (13.8") | Minimum Weight 7.93kg (17.49lb)
Essential Accessories for your OptiPlex 5060
Create a fully customized and comfortable workspace with purpose-built accessories designed and tested for OptiPlex.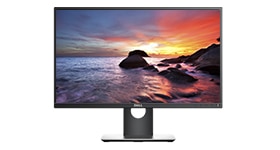 Dell 24 Monitor | P2419H
The smart monitor choice to boost productivity with a 23.8" screen, full range of adjustable features, ultrathin bezel, and EasyArrange.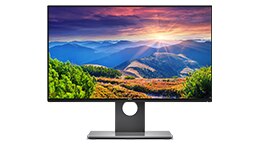 Dell UltraSharp 24 Monitor | U2417H
A small footprint mounting solution with integrated monitor power and Ethernet cables and adjustability with height, tilt, swivel and pivot.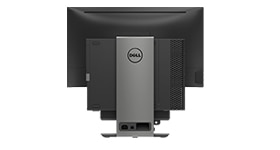 Dell OptiPlex Small Form Factor All-in-One Stand |OSS17
A small footprint mounting solution with integrated monitor power and Ethernet cables and adjustability with height, tilt, swivel and pivot.
Dell OptiPlex Dust Filters
Custom dust filters safeguard internal components in factory, warehouse, or retail environments.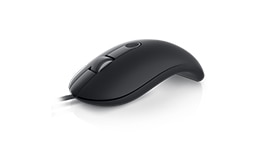 Dell Wired Mouse with Fingerprint Reader | MS819
Securely log in by swiping the integrated fingerprint reader on this mouse, which operates seamlessly with Microsoft's biometric sign-in features.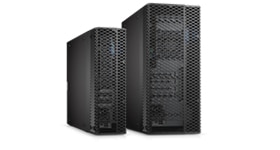 Dell OptiPlex Tower and Small Form Factor Cable Covers
Thermally tested and designed for OptiPlex, these custom cable covers offer an easy-to-install and attractive way to manage cables and secure your ports.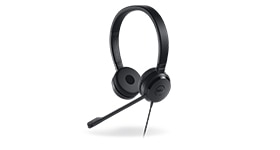 Dell Pro Stereo Headset | UC350
Hear every word clearly on your next call. This headset is optimized for in-person call quality and certified for Microsoft® Skype® for Business.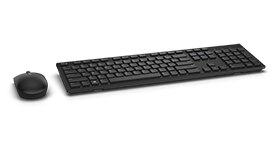 Dell Wireless keyboard and mouse | KM636
Designed with a compact size and chiclet keys, discover wireless convenience and clutter-free performance when you're at your desk.
Dell Professional Soundbar | AE515
Optimize conference calls and multimedia streaming with exceptional audio clarity. Minimize background noise while on calls with the dual mic array and echo cancellation feature.
Processor
Intel® Pentium™ Gold G5400 (2 Cores/4MB/4T/3.7GHz/65W); supports Windows 10/Linux
Intel® Pentium™ Gold G5500 (2 Cores/4MB/4T/3.8GHz/65W); supports Windows 10/Linux
Intel® Core™ i3-8100 (4 Cores/6MB/4T/3.6GHz/65W); supports Windows 10/Linux
Intel® Core™ i3-8300 (4 Cores/8MB/4T/3.7GHz/65W); supports Windows 10/Linux
Intel® Core™ i5-8400 (6 Cores/9MB/6T/up to 4.0GHz/65W); supports Windows 10/Linux
Intel® Core™ i5-8500 (6 Cores/9MB/6T/up to 4.1GHz/65W); supports Windows 10/Linux
Intel® Core™ i7-8700 (6 Cores/12MB/12T/up to 4.6GHz/65W); supports Windows 10/Linux
Intel® Pentium™ Gold G5400T (2 Cores/4MB/4T/3.1GHz/35W); supports Windows 10/Linux
Intel® Pentium™ Gold G5500T (2 Cores/4MB/4T/3.2GHz/35W); supports Windows 10/Linux
Intel® Core™ i3-8100T (4 Cores/6MB/4T/3.1GHz/35W); supports Windows 10/Linux
Intel® Core™ i3-8300T (4 Cores/8MB/4T/3.2GHz/35W); supports Windows 10/Linux
Intel® Core™ i5-8400T (6 Cores/9MB/6T/up to 3.3GHz/35W); supports Windows 10/Linux
Intel® Core™ i5-8500T (6 Cores/9MB/6T/up to 3.5GHz/35W); supports Windows 10/Linux
Intel®Core™ i5-8600T (6 Cores/9MB/6T/up to 3.7GHz/35W); supports Windows 10/Linux
Intel® Core™ i7-8700T (6 Cores/12MB/12T/up to 4.0GHz/35W); supports Windows 10/Linux
Operating System (Dell recommends Windows 10 Pro for business.)
Windows 10 Pro 64 bit
Windows 10 Home 64 bit
Windows 10 Pro (National Academic License) 64 bit
NeoKylin® (China Only)
Ubuntu®
Video Card
Integrated Intel HD Graphics
AMD Radeon™ R5 430
NVIDIA GeForce® GT 730
AMD Radeon™ RX 550
4GB (1x4GB) 2666MHz DDR4 Memory
8GB (2x4GB) 2666MHz DDR4 Memory
8GB (1x8GB) 2666MHz DDR4 Memory
16GB (2x8GB) 2666MHz DDR4 Memory
16GB (1x16GB) 2666MHz DDR4 Memory
32GB (4x8GB) 2666MHz DDR4 Memory
32GB (2x16GB) 2666MHz DDR4 Memory
64GB (4x16GB) 2666MHz DDR4 Memory
Hard Drive
2.5 inch 500GB 5400rpm SATA Hard Disk Drive
2.5 inch 500GB 7200rpm SATA Hard Disk Drive
2.5 inch 500GB 5400rpm SATA Solid State Hybrid Drive w/ 8GB Flash
2.5 inch 500GB 7200rpm FIPS Self Encrypting Opal 2.0 Hard Disk Drive
2.5 inch 1TB 7200rpm SATA Hard Disk Drive
2.5 inch 1TB 5400rpm SATA Solid State Hybrid Drive w/ 8GB Flash
2.5 inch 2TB 5400rpm SATA Hard Disk Drive
3.5 inch 500GB 7200rpm SATA Hard Disk Drive
3.5 inch 1TB 7200rpm SATA Hard Disk Drive
3.5 inch 2TB 7200rpm SATA Hard Disk Drive
M.2 128GB SATA Class 20 Solid State Drive
M.2 1TB PCIe Class 40 Solid State Drive
M.2 256GB PCIe NVMe Class 40 Solid State Drive
M.2 256GB SATA Class 20 Solid State Drive
M.2 256GB SATA Class 20 Self Encrypting Opal 2.0 Solid State Drive
M.2 512GB PCIe NVMe Class 40 Self Encrypting Opal 2.0 Solid State Drive
M.2 512GB PCIe NVMe Class 40 Solid State Drive
M.2 512GB SATA Class 20 Solid State Drive
M.2 512GB SATA Class 20 Self Encrypting Opal 2.0 Solid State Drive
M.2 Intel® Optane™ Memory 16GB
Ports
Tower/Small Form Factor

1 USB 3.1 Gen 2 Type-C (front)
5 USB 3.1 Gen Type-A (1 front/4 rear)
4 USB 2.0 (2 front/2 rear)
1 J-45
2 DisplaysPort 1.2
1 UAJ
1 Line-out
1 VGA (Optional)
1 DisplayPort (Optional)
1 HDMI 2.0b (Optional)
1 Serial (Optional)
1 USB Type-C Alt-mode (Optional)
Optical Drive
8x DVD+/-RW 9.5mm Optical Disk Drive (Optional)
SD Media Card Reader (Optional)
Dimensions & Weight
Tower
Height: 35 cm (13.8") x Width: 15.4 cm (6.1") x Depth: 27.4 cm (10.8")
Weight: 7.93kg (17.49 lb)

Small Form Factor
Height: 29.0cm (11.4") x Width: 9.26cm (3.7") x Depth: 29.2cm (11.5")
Weight: 5.26kg (11.57 lb)
Power
Tower
260W Bronze and Platinum

Small Form Factor
200W Bronze and Platinum