Ultra small form factor workstation engineered to deliver performance in compact workspaces. Featuring NVIDIA® graphics and Intel® Core™ processors.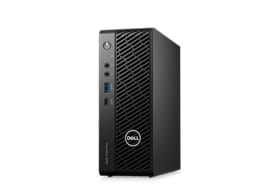 Precision 3260 Compact Workstation
Precision
Operating System
Available with Windows 11, Windows 10 or Ubuntu.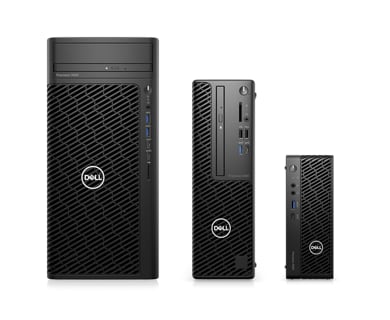 At 2.3L, it's the smallest Dell workstation
You won't believe your eyes
Whether you're working on website design or CAD, the latest AMD Radeon™ Pro and NVIDIA® professional graphics ensure a smooth and elevated visual experience every time.

Slowing down isn't an option
Featuring 12th Gen Intel Core™ processors up to i9, NVIDIA RTX A3000 and 64GB RAM (4800MHz) DDR5 memory. Also, get up to 9TBs of RAID capable storage.

*Image shows from left to right: Precision 3660, Precision 3460 Compact and Precision 3260 Compact.

View 3260 Spec Sheet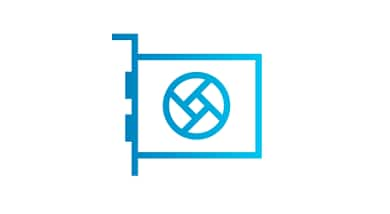 Reliable Memory Technology Pro: Works with ECC memory to detect bad memory, correct errors, map out bad memory sectors and report.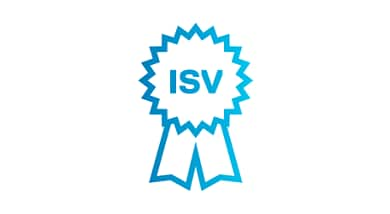 Independent Software Vendor (ISV) certification*:
Precision workstations are tested to ensure the high-performance applications you rely on every day run smoothly.
Intelligent Audio
Intelligent Audio enhances your audio quality and reduces background noises, so you can hear and be heard, creating a better conference experience for all.
ExpressResponse
With Intel® Adaptix™ Technology, prioritize your most important apps, so they open faster and perform better.
ExpressSign-in
The workstation proximity sensor enabled by Intel® Context Sensing Technology detects your presence to instantly wake and log you in via the IR camera (with EMZA technology) and Windows Hello. It locks upon walking away, so your work stays safe.
ExpressCharge
AI adapts to your charge patterns to improve battery performance. ExpressCharge Boost delivers 35% charge in 20 minutes, or up to 80% in one hour.
*
ExpressConnect
New ExpressConnect automatically joins the strongest access point in the office and directs bandwidth to critical applications, wherever you work.
Analytics
Analyze your system and generate reports on workload, system performance and system diagnostics for insights that help you create a personalized performance for the way you work.
Redefine reality
Create fully-immersive VR content with the latest AMD Radeon™ Pro and NVIDIA® professional graphics.
Create smart
Develop AI on-the-go with factory-installed Ubuntu Linux, fast storage options, a large memory footprint, and Intel® CPUS.
The speed of AI
Cognitive technologies are the fastest growing area in modern computing. Applications that previously required human intelligence are now augmented by powerful machine learning algorithms, shortening the time between ideas and results.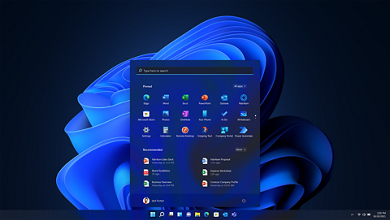 Windows 11 Pro - designed for hybrid work.The most productive and secure version of Windows yet—but simple for IT.
Learn More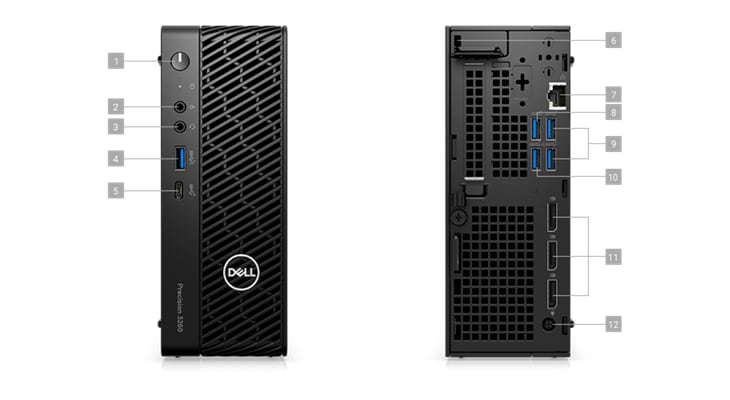 Ports & Slots
1. Power
2. Audio out
3. Audio line in/out
4. USB 3.2 Type A with PowerShare (10Gbps)
5. USB 3.2 Type C (20Gbps)
6. Lock slot
7. RJ-45
8. USB 3.2 Gen 1 with Smart Power-On
9. (2) USB 3.2 Gen 1
10. USB 3.2 Gen 2 Type A (10 Gbps)
11. (3) DP 1.4 Ports
12. Power connector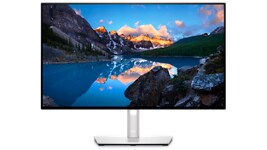 Dell UltraSharp 24 Monitor | U2422H
Take your work to new heights with this 23.8-inch FHD monitor featuring wide color coverage, always-on, built-in ComfortView Plus, fast connectivity and transfer speeds.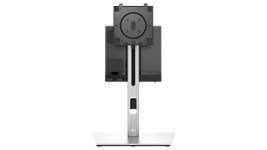 Dell Compact All-in-One Stand | CFS22
Create a clutter-free desk and securely house your Dell monitors with the compact all-in-one stand optimized for your comfort.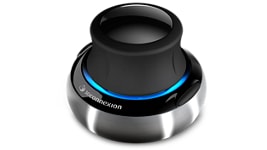 3Dconnexion SpaceMouse Wireless | 700066
3Dconnexion's patented 6-Degrees-of-Freedom (6DoF) sensor is specifically designed to manipulate digital content or camera positions in industry-leading CAD applications. Simple push, pull, twist or tilt the 3Dconnexion controller cap to intuitively pan, zoom and rotate your 3D drawing.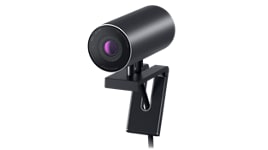 Dell UltraSharp Webcam | WB7022
Elevate your video conferencing experience with the world's best image quality 4K webcam
*
 that optimizes your visuals with a large 4K Sony STARVIS™ CMOS sensor and AI Auto-Framing.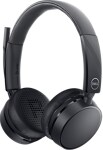 Dell Pro Wireless Headset | WL5022
Work from anywhere with this Bluetooth Teams certified headset that lets you switch seamlessly to your PC or smartphone and enjoy crystal clear audio on the go.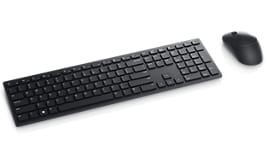 Dell Pro Wireless Keyboard and Mouse | KM5221W
Enhance your everyday productivity with a quiet, full-size keyboard and mouse combo that offers programmable shortcuts and 36 months battery life.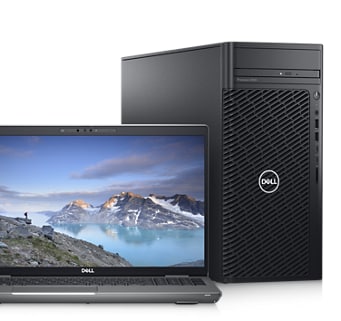 Ocean plastics
The new Precision 3260 Compact is made with recovered plastic from oceans and waterways. Our unique blend allows us to use as much recycled content as we can without compromising the strength and durability of our products while ensuring that those materials can be recycled again.

EPEAT registered
Precision workstations are EPEAT registered* across the portfolio. The majority are EPEAT Gold, meaning they meet the highest standards in sustainability criteria.

Responsible packaging
Today 87% of Dell's packaging is made from recycled or renewable materials. By 2030, it will be 100%. Learn more about our moonshot goals and other initiatives in our Progress Made Real Report.

Green future
Help us in our mission to make our products with at least 50% recycled or renewable content. Send your e-waste (any brand) to us for recycling or reuse in support of a circular economy. Learn more at Dell.com/Recycle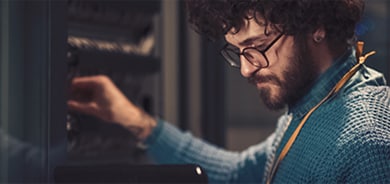 We've got your business covered
ProDeploy Client Suite: Greater speed, less effort and more control.

ProSupport: 24x7 access to in-region advanced technology experts.

ProSupport Plus: All the capabilities of ProSupport with so much more.
Processor
12th Generation Intel® Core™ i3-12100 (12 MB cache, 4 cores, 8 threads, 3.30 GHz to 4.30 GHz, 60 W)
12th Generation Intel® Core™ i5-12500 (18 MB cache, 6 cores, 12 threads, 2.50 GHz to 4.40 GHz, 65 W)
12th Generation Intel® Core™ i5-12600 vPro® (18 MB cache, 6 cores, 12 threads, 3.30 GHz to 4.80 GHz, 65 W)
12th Generation Intel® Core™ i7-12700 vPro® (25 MB cache, 12 cores, 20 threads, 2.10 GHz to 4.90 GHz, 65 W)
12th Generation Intel® Core™ i9-12900 vPro® (30 MB cache, 16 cores, 24 threads, 2.40 GHz to 5.10 GHz, 65W)
Operating System (Dell recommends Windows 10 Pro for business.)
Windows 11 Home, 64-bit
Windows 11 Pro, 64-bit
Windows 11 Pro National Academic, 64-bit
Windows 11 Pro for Workstations, 64-bit
Windows 10 Pro (Windows 11 Pro License Included)
RHEL 8.4
Ubuntu® 18.04 LTS, 64-bit
Ubuntu® 20.04 LTS, 64-bit
Video Card
Intel® UHD Graphics 730 with 12th Generation Intel® Core™ i3 processor
Intel® UHD Graphics 770 with 12th Generation Intel® Core™ i5/i7/i9 processors
NVIDIA® Quadro T400, 2 GB GDDR6, low profile
NVIDIA® Quadro T600, 4 GB GDDR6, low profile
NVIDIA® Quadro T1000, 4 GB GDDR6, low profile
NVIDIA® RTX 3000, 6 GB GDDR6, low profile
8 GB, 1 x 8 GB, DDR5, 4800 MHz, non-ECC, single-channel
16 GB, 1 x 16 GB, DDR5, 4800 MHz, non-ECC, single-channel
16 GB, 2 x 8 GB, DDR5, 4800 MHz, non-ECC, dual-channel
32 GB, 1 x 32 GB, DDR5, 4800 MHz, non-ECC, single-channel
32 GB, 2 x 16 GB, DDR5, 4800 MHz, non-ECC, dual-channel
64 GB, 2 x 32 GB, DDR5, 4800 MHz, non-ECC, dual-channel

16 GB, 1 x 16 GB, DDR5, 4800 MHz, ECC, single-channel
32 GB, 1 x 32 GB, DDR5, 4800 MHz, ECC, single-channel
32 GB, 2 x 16 GB, DDR5, 4800 MHz, ECC, dual-channel
64 GB, 2 x 32 GB, DDR5, 4800 MHz, ECC, dual-channel
Hard Drive
2.5-inch, 500 GB, 7200 RPM, SATA, HDD
2.5-inch, 1 TB, 7200 RPM, SATA, HDD
2.5-inch, 500 GB, 7200 RPM, SATA, HDD, Self-Encrypting, Opal 2.0, FIPS
M.2 2230, 256 GB, PCIe NVMe Gen3 x4, SSD, Class 35
M.2 2280, 512 GB, PCIe NVMe Gen4 x4, SSD, Class 40
M.2 2280, 1 TB, PCIe NVMe Gen4 x4, SSD, Class 40
M.2 2280, 2 TB, PCIe NVMe Gen4 x4, SSD, Class 40
M.2 2280, 4 TB, PCIe NVMe Gen4 x4, SSD, Class 40
M.2 2280, 512 GB, PCIe NVMe Gen3 x4, SSD, Class 40, self-encrypting drive
M.2 2280, 1 TB, PCIe NVMe Gen3 x4, SSD, Class 40, self-encrypting drive
Microsoft Office
Microsoft Office 30-day trial
Microsoft Office Home and Business 2021
Microsoft Office Professional 2021
Dell Optimizer
Intel Unite® solution (optional)
Microsoft Office Personal Non-Premium
Dell Client Command Suite (DCCS)
Dell Premier Color
Security Software
Certificate Based Authentication (CBA)/Authenticated BIOS Interface (ABI)
McAfee® Small Business Security 30-day free trial
Dell Encryption Personal
Dell Encryption Enterprise
Dell Encryption External Media
Dell Data Protection | Bitlocker Manager (DDP | BLM)
Dell Trusted Device (SafeBIOS)
Digital Device Identity and Secured Component Verification
Secure BIOS Baseline
Secured-core PC 
Support Assist for PCs
Support Assist OS Recovery (Excalibur)
Support Services
1-year basic warranty with on-site service after remote diagnosis
2-year basic warranty extension
3-year basic warranty extension
4-year basic warranty extension
5-year basic warranty extension
1-year ProSupport with Next Business Day on-site service
2-year ProSupport with Next Business Day on-site service
3-year ProSupport with Next Business Day on-site service
4-year ProSupport with Next Business Day on-site service
5-year ProSupport with Next Business Day on-site service
1-year ProSupport Plus for Client with Next Business Day on-site service
2-year ProSupport Plus for Client with Next Business Day on-site service
3-year ProSupport Plus for Client with Next Business Day on-site service
4-year ProSupport Plus for Client with Next Business Day on-site service
5-year ProSupport Plus for Client with Next Business Day on-site service
Accidental Damage Service
1-year Accidental Damage Service
2-year Accidental Damage Service
3-year Accidental Damage Service
4-year Accidental Damage Service
5-year Accidental Damage Service
Keyboard
Dell Pro Wireless Keyboard and Mouse - KM5221W
Ports
Front ports:
1 USB 3.2 Gen 2x2 Capable Type-C® port
1 USB 3.2 Gen 2 port with PowerShare
1 Universal audio jack
1 re-tasking line-out/line-in audio port

Rear ports:
1 RJ45 Ethernet port
1 USB 3.2 Gen 1 port
1 USB 3.2 Gen 1 port with Smart Power On
2 USB 3.2 Gen 2 ports
3 DisplayPort 1.4a (HBR2)
1 Optional port (PS/2 Serial/HDMI 2.0b/Displayport 1.4a (HBR3)/VGA/USB Type-C with DisplayPort Alt mode)
1 Power adapter port
Slots
1 Kensington security-cable slot
1 Padlock ring
1 Half-height Gen4 PCIe x8 slot
1 M.2 2230 slot for WiFi and Bluetooth card
2 M.2 2230/2280 slots for SSD
1 SATA 3.0 slot for 2.5-inch hard drive
Dimensions & Weight
Height: 190 mm (7.48 in.)
Width: 71.80 mm (2.82 in.)
Depth: 178 mm (7.00 in.)
Weight (maximum): 2.03 kg (4.49 lbs.)
Weight (minimum): 1.37 kg (3.02 lbs.)
Chassis
Stands and mounts:
Dell AC Adapter Sleeve Mount - (180 W/240 W E5)
Dell Compact All-in-One Stand - CFS22
Dell Dual Monitor Arm - MDA20
Dell Wall/Under-the-Desk VESA Mount with PSU Sleeve
Qualcomm WCN6856-DBS, 2x2 MIMO, 3571 Mbps, 2.4 GHz/5 GHz/6 GHz, Wi-Fi 6E (WiFi 802.11ax), Bluetooth® 5.2
Intel® AX211, 2x2 MIMO, 2400 Mbps, 2.4 GHz/5 GHz/6 GHz, Wi-Fi 6E (WiFi 802.11ax), Bluetooth® 5.2
Power
180 W AC adapter, 7.4 mm barrel
240 W AC adapter, 7.4 mm barrel