Ready. Day in. Day out.
Take on the day with the new Vostro Tower. Features the latest 12th Gen Intel® Core™ Processors and expansion options for flexibility to fit your needs.
Vostro Mini Tower
Take on the day with the new Vostro Tower. Features the latest 12th Gen Intel Core processors and up to 64GB of memory.
Vostro
Operating system
Available with Windows 11.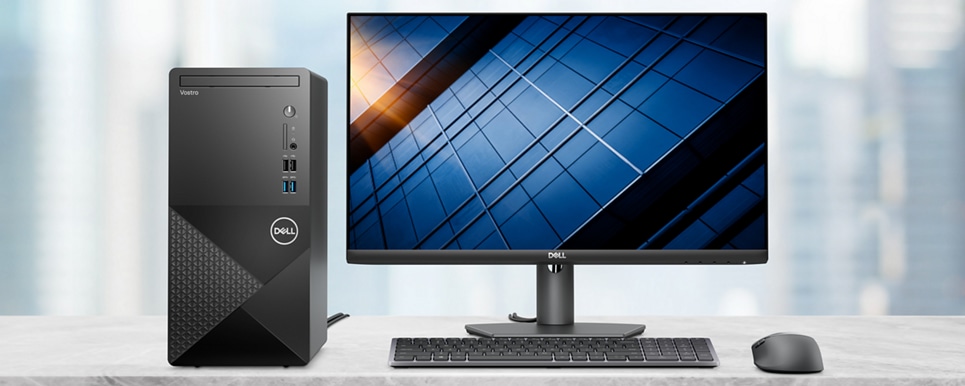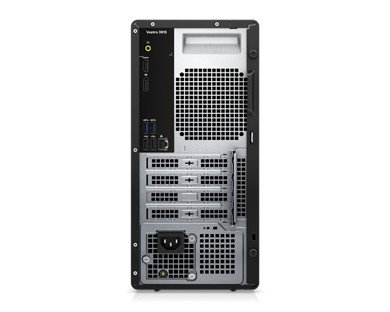 More flexibility. More expandability.
Have all the flexibility you need when connecting to other

monitors and devices with HDMI 1.4b and a Display Port.

While the HDMI 1.4b* supports FHD monitors, the Display Port can support up to 4k resolution or 3 FHD monitors*.



Don't need that much storage now?

The Vostro Tower features plenty of expansion options that can be of use to you in the future. You may not need it all right now, but the options are as limitless as the growth of your business. When it comes time to expand your business horizons, your Vostro Tower will be ready for expansion as well. 

Increase your hard drive storage with up to 2TB SATA 7200 RPM for easy access to files, photos and videos. Elevate the performance by adding up to 1TB M.2 PCIe SSD or choose dual drives to run more programs simultaneously without sacrificing speed.​ 



Like storage, your memory can be upgraded later to align

your device with your ever

-

growing business

needs. ​​Secure your future with flexibility.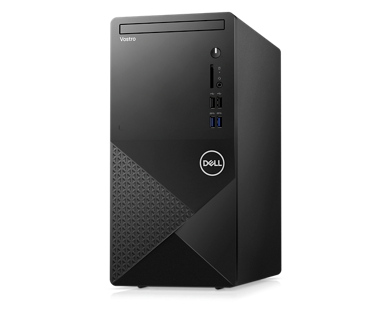 Security for peace of mind
The Trusted Platform Module 2.0 is a commercial-grade security chip installed on the motherboard that creates and stores passwords and encryption keys. It verifies that the computer has not been tampered with before booting up and protects your data against external software attacks.

A 

Kensington lock slot and a padlock loops provide extra

physical security for your equipment.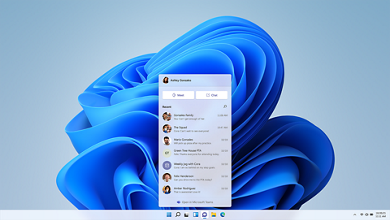 Their latest. Our greatest.
Together, Windows 11 and Dell PCs create a best-in-class experience.
 
An inspiring new look and feel makes for a calmer desktop. Snap assistant helps focus your workflow while desktops allow you to organize your open windows.

Call, chat, and make plans come to life with Teams on Windows 11* right from your PC regardless of what computer or phone or tablet they are on.*

Learn More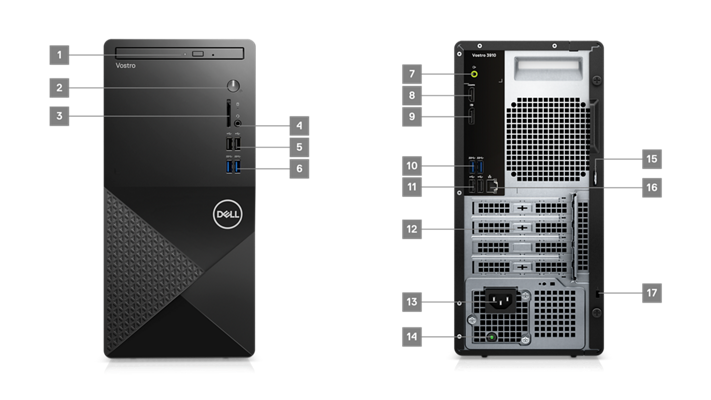 Ports & Slots
9. Display Port*
10. 2x USB 3.2 Gen 1 Type-A
11. 2x USB 2.0 Type A
12. Expansion Slots
13. Power Supply
14. Power Supply Diagnostics Button
15. Padlock Loop
16. RJ-45
17. Kensington Lock Slot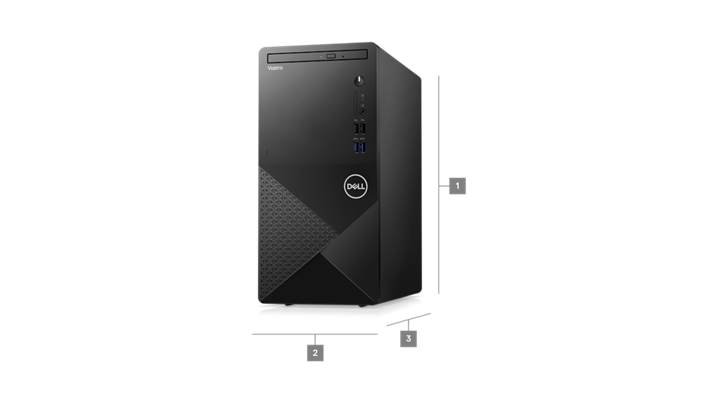 Dimensions & Weight
1. Height: 12.77 in. (324.36mm)
2. Width: 6.06 in. (153.92mm)
3. Depth: 11.50 in (292.10mm)
Starting weight: 11.13 lb (5.25 kg)
*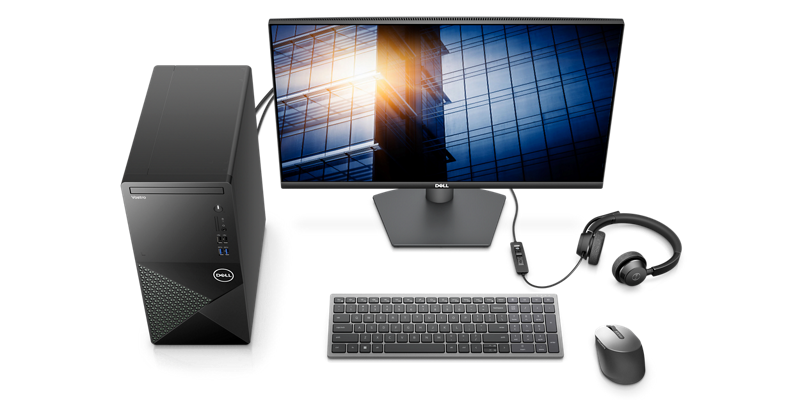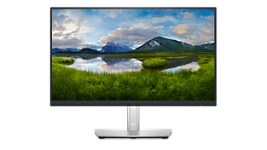 Dell 22 Monitor | P2222H
Stay productive no matter where you work. Reduce harmful blue light with this sleek 21.5-inch FHD monitor featuring ComfortView Plus technology.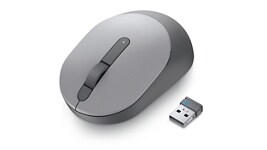 Dell Mobile Wireless Mouse | MS3320W
Work efficiently using this Dell Mobile Wireless Mouse.
Dell Multi-Device Wireless Keyboard and Mouse Combo | KM7120W
Seamlessly switch between 3 devices anytime with a click of the button and enhance your productivity with its 36-month battery life.
Dell Pro Stereo Headset | WH3022
Experience great audio clarity with this Teams certified wired headset that provides convenient call controls at your fingertips.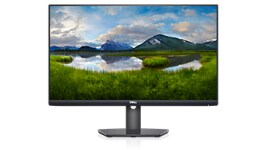 Dell 24 Monitor | S2421HSX
23.8" FHD monitor beautifully designed to sit easily into any space ready for your everyday lifestyle. Flexibility for all-day comfort with height adjustable stand, tilt, swivel & pivot features.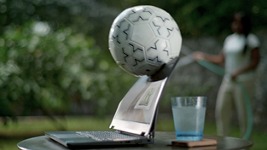 Accidental Damage Service
Accidents happen. Protect your PC from drops, spills and other disasters. Accidental Damage offers you efficient repair or replacement service that reduces worry and gets you back to doing what you love, fast.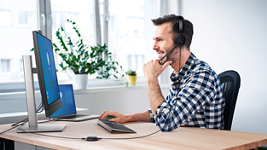 ProSupport
Get 24x7 proactive, automated support and onsite service when you need it with Dell ProSupport. Let our team give you back valuable time so you can take care of business.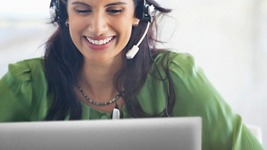 ProSupport Plus
Get anytime priority access to expert support with AI-driven predictive analytics and Accidental Damage Service to protect against drops, spills, surges and more.
Processor
12th Generation Intel® Core™ i3-12100 (12 MB cache, 4 core, 8 Threads, up to 4.30 GHz, 65 W)
12th Generation Intel® Core™ i5-12400 (18 MB cache, 6 core, 12 Threads, up to 4.40 GHz, 65 W)
12th Generation Intel® Core™ i5-12400F (18 MB cache, 6 core, 12 Threads, up to 4.40 GHz, 65 W)
12th Generation Intel® Core™ i5-12500 (18 MB cache, 6 core, 12 Threads, up to 4.60 GHz, 65 W)
12th Generation Intel® Core™ i7-12700 (25 MB cache, 12 core, 20 Threads, up to 4.90 GHz, 65 W)
12th Generation Intel® Core™ i7-12700F (25 MB cache, 12 core, 20 Threads, up to 4.90 GHz, 65 W)
Intel® Pentium® Gold G7400 (6 MB cache, 2 core, 4 Threads, 3.70 GHz, 65 W)
Intel® Celeron® G6900 (4 MB cache, 2 core, 2 Threads, 3.40 GHz, 65 W)
Operating System (Dell recommends Windows 10 Pro for business.)
Windows 11 Home, 64-bit
Windows 11 Pro, 64-bit
Windows 11 National Academic, 64-bit
Ubuntu® 20.04 LTS, 64-bit
Video Card
Integrated:
Intel® UHD Graphics

Discrete:
NVIDIA® GeForce® GT 730, 2 GB GDDR5
NVIDIA® GeForce® GTX 1650 Super™, 4 GB GDDR6
NVIDIA® GeForce® GTX 1660 Super™, 6 GB GDDR6
4 GB, 1 x 4 GB, DDR4, 3200 MHz, UDIMM
8 GB, 1 x 8 GB, DDR4, 3200 MHz, UDIMM, dual-channel
8 GB, 2 x 4 GB, DDR4, 3200 MHz, UDIMM, dual-channel
16 GB, 2 x 8 GB, DDR4, 3200 MHz, UDIMM, dual-channel
16 GB, 1 x 16 GB, DDR4, 3200 MHz, UDIMM
32 GB, 2 x 16 GB, DDR4, 3200 MHz, UDIMM, dual-channel
32 GB, 1 x 32 GB, DDR4, 3200 MHz, UDIMM
64 GB, 2 x 32 GB, DDR4, 3200 MHz, UDIMM, dual-channel
Hard Drive
HDD:
3.5-inch, 1 TB, 7200 RPM, SATA, HDD
3.5-inch, 2 TB, 7200 RPM, SATA, HDD
2.5-inch, 1 TB, 7200 RPM, SATA, HDD
2.5-inch, 2 TB, 5400 RPM, SATA, HDD

SSD:
M.2 2230, 256 GB, PCIe NVMe Gen3 x4, SSD, Class 35
M.2 2230, 256 GB, PCIe NVMe Gen4 x4, SSD, Class 35
M.2 2230, 512 GB, PCIe NVMe Gen3 x4, SSD, Class 35
M.2 2230, 512 GB, PCIe NVMe Gen4 x4, SSD, Class 35
M.2 2230, 1 TB, PCIe NVMe Gen3 x4, SSD, Class 35
M.2 2230, 1 TB, PCIe NVMe Gen4 x4, SSD, Class 35
M.2 2280, 512 GB, PCIe NVMe Gen4 x4, SSD, Class 40
M.2 2280, 1 TB, PCIe NVMe Gen4 x4, SSD, Class 40
M.2 2280, 512 GB, PCIe NVMe Gen3 x4, QLC NAND, Intel Optane SSD
M.2 2280, 1 TB, PCIe NVMe Gen3 x4, QLC NAND, Intel Optane SSD
Microsoft Office
Dell Update
SmartByte
Dell Digital Delivery
Dell SupportAssist OS Recovery Plugin
My dell
Foxit® PhantomPDF™ 30-day trial
Foxit® PhantomPDF™ Standard
Foxit® PhantomPDF™ Editor
Adobe® PEPE 2021
Adobe® Acrobat® Standard
Adobe® Acrobat® Professional
Microsoft Office 30-day trial
Microsoft 365 Business
Microsoft 365 Business Premium
Microsoft 365 Home
Microsoft 365 Personal
Microsoft Office Home & Student
Microsoft Office Home & Business
Microsoft Office Professional
CyberLink Media Suite Essentials
CyberLink® PowerDirector® 17 Ultra
CyberLink® PhotoDirector® 10 Ultra
CyberLink® Media Player with PowerDVD® 19
Security Software
Trusted Platform Module (TPM) 2.0 Security
McAfee® LiveSafe™ 12-month subscription
McAfee® LiveSafe™ 24-month subscription
McAfee® LiveSafe™ 36-month subscription
McAfee® COF
McAfee® Small Business Security 12-month subscription
McAfee® Small Business Security 24-month subscription
McAfee® Small Business Security 36-month subscription
Support Services
1 year Basic Warranty
2 years Basic Warranty
3 years Basic Warranty
4 years Basic Warranty
1 year ProSupport Plus for Client (US & Canada Only)
2 years ProSupport Plus for Client (US & Canada Only)
3 years ProSupport Plus for Client (US & Canada Only)
4 years ProSupport Plus for Client (US & Canada Only)
1 year ProSupport Next Business Day Onsite Service
2 years ProSupport Next Business Day Onsite Service
3 years ProSupport Next Business Day Onsite Service
4 years ProSupport Next Business Day Onsite Service
Accidental Damage Service
None
1 year Accidental Damage Service
2 years Accidental Damage Service
3 years Accidental Damage Service
4 years Accidental Damage Service
Ports
Front:
2 USB 3.2 Gen 1 ports
2 USB 2.0 ports
1 Global headset jack
1 SD-card slot


Back:
2 USB 2.0 ports
2 USB 3.2 Gen 1 ports
1 Audio line-out port
1 HDMI 1.4b port
HDMI 1.4 (Maximum resolution supported over HDMI is 1920x1080 @60Hz. No 4K/2K output)
1 DisplayPort 1.4
1 RJ-45 Ethernet port
1 AC power-supply port
Optical Drive
None
Dell Slimline 16x DVD-RW drive
Slots
Vostro 3 TPM:
1 PCIe x16 slot
2 PCIe x1 slots
1 M.2 2230 slot for WiFi and Bluetooth combo card
1 M.2 2230/2280 slot for solid-state drive
2 SATA slots for 3.5-inch hard drive, 2.5-inch hard drive/solid-state drive
1 SATA slot for optical drive
1 PCI-32 x1

Vostro 3 non-TPM:
1 PCIe x16 slot
1 PCIe x1 slot
1 M.2 2230 slot for WiFi and Bluetooth combo card
1 M.2 2230/2280 slot for solid-state drive
2 SATA slots for 3.5-inch hard drive, 2.5-inch hard drive/solid-state drive
1 SATA slot for optical drive
Dimensions & Weight
Height : 324.30 mm (12.77 in.)
Width: 154 mm (6.06 in.)
Depth: 293 mm (11.54 in.)
Starting weight: 5.25 kg (11.56 lb)
Weight (maximum): 6.60 kg (14.53 lb)
Chassis
Exterior Chassis Materials
Black with Silver mesh
Black with Sage Green mesh
Realtek RTL8822CE, 2x2, 2.40 GHz/5 GHz, Wi-Fi 5 (WiFi 802.11ac), Bluetooth 5.0
Intel® AX210, 2x2, 2.40 GHz/5 GHz/6 GHz, Wi-Fi 6E (WiFi 802.11ax), Bluetooth 5.2
Intel® 9462, 1x1, 2.40 GHz/5 GHz, Wi-Fi 5 (WiFi 802.11ac), Bluetooth 5.1
Power
180 W Bronze internal Power Supply Unit (PSU)
240 W Bronze internal Power Supply Unit (PSU)
300 W Bronze internal Power Supply Unit (PSU)