Wyse 3000 and 5000 Series Xenith Zero Clients for Citrix
Zero clients for Citrix® environments offering outstanding security, performance and ease-of-use.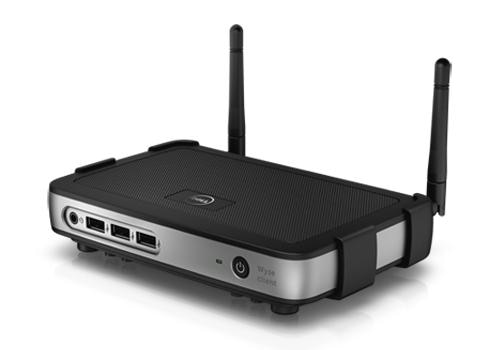 Xenith Citrix Zero Clients
Wyse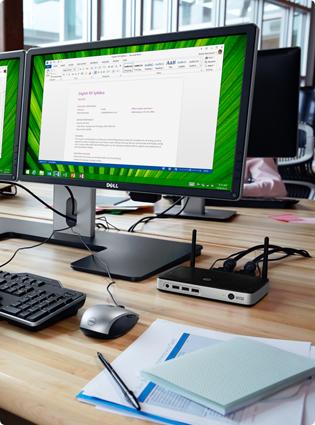 A new generation in zero clients.
Discover new levels of performance, simplicity and ease-of-use in the next generation of Wyse zero clients for Citrix. They're built for Citrix® HDX™, so users receive an instant-on desktop, and can enjoy a rich media experience that doesn't tax servers and networks. And it's easy, too. With simple operation and auto-configuration, Wyse 5000 series zero clients for Citrix are always adapting to new network security and protocol advances. It's an ideal range of zero clients for Citrix, with HDX and HDX 3D support that keeps users on the cutting edge of performance. 

Accelerate faster than ever before.

A Wyse 5000 series zero client for Citrix runs fast – really fast. That means you're ready to work in just seconds. With outstanding performance, connectivity and power, the Wyse zero clients allows your people to be more productive than ever.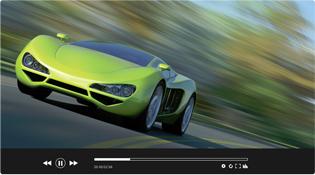 Simple. Self-managed. And right on target for Citrix environments.
Wyse 3000 series and 5000 series zero clients for Citrix put on a show with HD video performance that won't tax your server, network, budgets — or your patience. Just take them out of the box and connect to your network. They are completely configurable, too, without requiring management software.
Simplify your cloud-connected devices.
Wyse zero clients for Citrix are built on the Wyse ThinOS Lite – a mature, tested portable software technology for next-generation zero clients and smart devices. Its tiny footprint — about the size of a digital photograph — turns devices into productive desktops in under 10 seconds. And since Wyse ThinOS Lite is original technology — with no publis
hed API, such as Windows®- or Linux®-embedded products — it's inherently virus-immune and secure.
Choose your accessories and services

Essential accessories for your Wyse zero client

Complete your Wyse zero client for Citrix with accessories recommended to enhance team productivity. Look for these great products and more at checkout.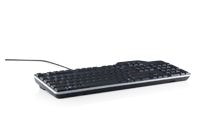 Dell Smartcard Keyboard – KB813
Secure user access and protect sensitive data with an integrated smartcard reader.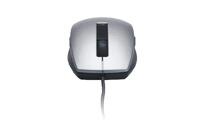 Dell Laser USB 6-Button Mouse
Add a new level of comfort and control to your computing experience.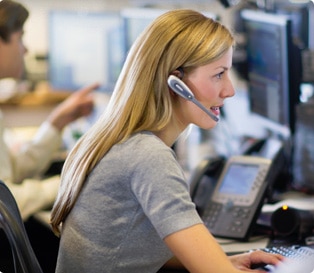 Get end-to-end support 24x7.
Dell Wyse thin clients feature a complete services portfolio including Deployment Services, ProSupport and Accidental Damage Service giving you end-to-end support throughout the product lifecycle. Dell services portfolio for Wyse thin clients helps you streamline deployment and support so you can focus on innovation.
Legend: S =
Standard
AO =
Additional Option
N/A
= Not Applicable
Platform
Wyse 3010
Wyse 3020
Wyse 5010
Operating system
Dell Wyse
 ThinOS Lite
Dell Wyse
ThinOS Lite
Dell Wyse
ThinOS Lite
Processor
Marvell® ARMADA™ PXA 510 v7 1.0GHz system-on-chip (SoC)
Marvell® ARMADA™ Dual Core PXA2128 1.2 GHz system-on-chip (SoC)
AMD G-Series T48E Dual Core 1.4GHz
Memory
0MB Flash/1GB RAM DDR3
4GB Flash / 2GB RAM DDR3
8GB Flash / 2GB RAM DDR3
Graphics
Integrated in SoC
Integrated in SoC, including support for Citrix HDX 3D
Radeon HD 6250 including support for Citrix HDX 3D
Power
Worldwide autosensing 100–240 VAC, 50/60Hz-compliant power supply. Phase V external and EuP-compliant power adapter
Worldwide auto-sensing 100-240 VAC, 50/60 Hz.
Energy Star V5.0
Phase V external and EuP compliant power adapter
Worldwide auto-sensing 100-240 VAC, 50/60 Hz 65W, 19V DC. Energy Star V5.0. Phase V external and EuP compliant power adapter
Power consumption
Under 7.2 watts (average)
Under 9 watts (average)
9 watts (average)
Security
Built-in Kensington Security Slot (cable sold separately)
N/A
Built-in Kensington Security Slot (cable sold separately)
Certifications
Wyse 3010
Wyse 3020
Wyse 5010
Certifications (Based on US ratings)
Citrix Ready, Citrix HDX Ready
Citrix Ready, Citrix HDX Ready
Citrix Ready, Citrix HDX Ready
I/O peripheral support
Wyse 3010
Wyse 3020
Wyse 5010
One DisplayPort. (Optional DisplayPort to DVI-I adapter available)
N/A
N/A
S
One DVI-I port, DVI to VGA (DB-15) adapter included
S
S
S
One DVI-D port
N/A
S
N/A
Dual display support with optional DVI-I to DVI-D, plus VGA-monitor splitter cable (sold separately)
S
S
S
Four USB 2.0 ports
S
S
S
Serial and parallel connectivity supported through USB 2.0 adapters
S
S
S
Networking
Wyse 3010
Wyse 3020
Wyse 5010
10/100/1000 Base-T Gigabit Ethernet
S
S
S
Optional internal wireless 802.11 b/g/n
* Available in select countries
S
-
-
Optional internal wireless 802.11 a/b/g/n, dual radio and dual antenna @ 300 Mbps
* Available in select countries
-
S
S
Optional SFP Module support for Fiber NIC network connectivity
-
-
(SFP option is mutually exclusive with RJ-45)
Display
Wyse 3010
Wyse 3020
Wyse 5010
VESA monitor support with Display Data Control (DDC) for automatic setting of resolution and refresh rate.
S
S
S
Single monitor
DVI-I: 1920 x 1200 @60Hz; color depth: 8, 15, 16, 24 or 32bpp
DVI-I, DVI-D: 1920 x 1200 @60Hz; color depth: 8, 16, 25, or 32 bpp
DisplayPort: 2560 x 1600 @32bpp
DVI-I: 1920 x 1200 @60Hz
Dual monitors
Up To 1920 x 1200 @60Hz; color depth: 32bpp
Up to 1920 x 1200 @60Hz; color depth: 8, 16, 25, or 32 bpp
Up To 1920 x 1200 @32bpp
Dual monitor supported with "L-shaped" display rotation
S
-
S
Audio
Wyse 3010
Wyse 3020
Wyse 5010
Composite audio jack: 1/8-inch mini, 16-bit stereo.
N/A
S
S
Output: 1/8-inch mini jack, full 16-bit stereo, 48KHz sample rate
S
N/A
N/A
Input: 1/8-inch mini jack, 8-bit microphone
S
N/A
N/A
Internal mono speaker
S
S
S
Dimensions
Wyse 3010
Wyse 3020
Wyse 5010
Height x Width x Depth
25 mm x 177 mm x 119 mm (1 inch x 6.9 inches x 4.69 inches)
35mm x 176mm x 21 mm (1.38 inch x 6.94 inches x 4.75 inches)
170 mm x 40 mm x 185 mm (6.7 inch x 1.6 inches x 7.3 inches)
Weight
450 g (1 lb)
0.5 kg (1.1 lbs)
0.93 kg (2.05 lbs.)
Mountings
Wyse 3010
Wyse 3020
Wyse 5010
Horizontal stand
Horizontal stand and VESA/wall mounting
Horizontal stand and VESA/wall mounting
AO
Vertical Stand
AO
-
S
VESA mounting bracket
AO
-
AO
Temperature Range
Wyse 3010
Wyse 3020
Wyse 5010
Horizontal position
10° to 35°C (50° to 95°F)
10° to 35° C (50° to 95° F)
N/A
Vertical position, power button up
10° to 40°C (50° to 104°F)
10° to 40° C (50° to 104° F)
10° to 40°C (50° to 104°F)
Storage
-10° to 60°C (14° to 140°F)
-10° to 60° C (14° to 140° F)
-10° to 60°C (14° to 140°F)
Humidity
Wyse 3010
Wyse 3020
Wyse 5010
Condensing
20% to 80%
20% to 80%
20% to 80%
Noncondensing
10% to 95%
10% to 95%
10% to 95%
Keyboard and mouse
Wyse 3010
Wyse 3020
Wyse 5010
Enhanced USB keyboard with Windows Keys (104 keys) included in the U.S. and sold separately outside the U.S.
S
S
S
USB optical mouse included
S
S
S
Warranty
Wyse 3010
Wyse 3020
Wyse 5010
3-year Limited Hardware Warranty
S
S
S
Product evaluation
Wyse 3010
Wyse 3020
Wyse 5010
Product available for evaluation?*
Yes
Yes
Yes
Regulatory Information:
Product Safety, EMC and Environmental Datasheets
Dell Regulatory Compliance Home Page
Dell and the Environment