80-port 8Gb Fibre Channel Switch
Sorry, this item is not available anymore for purchase online. Please see our recommended replacement product.
Brocade 5300 SAN Switch
Brocade
Fibre Channel ports
80 ports, universal (E, F, M, EX, and FL)
Scalability
Full fabric architecture with 239 switches maximum
Certified maximum
6000 active nodes; single fabric up to 56 switches, 19 hops; larger fabrics certified as required.
Performance
1.063 Gbit/sec line speed (full duplex); 2.125 Gbit/sec line speed (full duplex); 4.25 Gbit/sec line speed (full duplex); 8.5 Gbit/sec line speed (full duplex); auto-sensing of 1, 2, 4, and 8 Gbit/sec port speeds; optionally programmable to fixed port speed; speed matching between 1, 2, 4, and 8 Gbit/sec ports
Frame-based trunking with up to eight 8 Gbit/sec ports per ISL trunk with optional license; up to 68 Gbit/sec per ISL trunk (8 ports × 8.5 Gbit/sec [line rate])
Aggregate bandwidth
1360 Gbit/sec: 80 ports × 8.5 Gbit/sec (line rate) × 2 (full duplex)
Fabric latency
Locally switched ports 700 ns with no contention, cut-through routing at 8 Gbit/sec
Classes of Service
Class 2, Class 3, Class F (inter-switch frames))
FL_Port, F_Port, M_Port (Mirror Port), E_Port, EX_Port (Fibre Channel Integrated Routing); self-discovery based on switch type (U_Port); optional port type control
Data Traffic Types
Fabric switches supporting unicast, multicast (255 groups), and broadcast
Media Types
4 Gbit/sec: Requires Brocade hot-pluggable, Small Form-factor Pluggable (SFP), LC connector; 4 Gbit/sec Short-Wavelength Laser (SWL)
8 Gbit/sec: Requires Brocade hot-pluggable SFP+, LC connector; Short-Wavelength Laser (SWL); distance depends on fiber-optic cable and port speed; 8 Gbit/sec Extended Long-Wavelength Laser (ELWL).
Fabric Services
Simple Name Server (SNS); Registered State Change Notification (RSCN); NTP v3; Reliable Commit Service (RCS); Dynamic Path Selection (DPS); Brocade Advanced Zoning (default zoning, port/WW N zoning, broadcast zoning); NPIV; N_Port Trunking; FDMI; Management Server; FSPF; Fabric W atch; Extended Fabrics; ISL Trunking; Advanced Performance Monitoring; Adaptive Networking (per data flow QoS, Ingress Rate Limiting, Traffic Isolation, Top Talkers; licensing varies); IPoFC, Integrated Routing; Frame Redirection; Port Fencing; BB credit recovery
Options
Rack-mount rail kits (fixed, slide, mid-mount)
Management
Management software supported

Telnet®, HTTP, SNMP v1/v3 (FE MIB, FC Management MIB); Auditing, Syslog, Change Management tracking; EZSwitchSetup wizard; Brocade Advanced Web Tools; Brocade EFCM Standard/Enterprise 9.x (optional); Brocade Fabric Manager (optional: FOS environments (only); SMI-S compliant, SMI-S scripting toolkit, Administrative Domains; trial licenses for select add on capabilities.

Management Access

10/100 Ethernet (RJ-45), in-band over Fibre Channel; serial port (RJ-45); USB; call-home integration enabled through Brocade EFCM and Brocade Fabric Manager

Diagnostics
POST and embedded online/offline diagnostics, including RAStrace logging, environmental monitoring, non-disruptive daemon restart, FCping and Pathinfo (FC traceroute), port mirroring (SPAN port).
Chassis
Enclosure
Rack Size 2U
Width 42.88 cm (16.88 in)
Height 8.60 cm (3.40 in)
Depth 61.05 cm (24.00 in)
Weight 15.6 kg (34.40 lbs) with dual power supplies, no SFP
Environmental Operating Conditions
Temperature
Operating: 0°C to 40°C (32°F to 104°F)
Non-Operating: -25°C to 70°C (-13°F to 158°F)

Humidity
Operating: 10 to 95 percent non-condensing

Altitude
Operating: Up to 3000 meters (9842 feet)
Storage: Up to 12 kilometers (39,370 feet)

Shock
Operating: 20 g, 6 ms half-sine
Non-operating: Half sine, 33 g 11 ms, 3/eg Axis

Vibration
Operating: 0.5 g sine, 0.4 grms random, 5 to 500 Hz
Non-operating: 2.0 g sine, 1.1 grms random, 5 to 500 Hz
Power
Airflow

High speed: 60 CFM (cu. ft./min)
Low speed: 44 CFM

Power Requirements

Maximum output
300 Watts

System power consumption
275 watts max (with 80 ports at 8Gbit/sec), 260 Watts nominal

Nominal input voltage
100 to 240 VAC, Universal

Input line frequency
47 to 63 Hz

Minimum input voltage
85 VAC

Maximum input voltage
264 VAC

BTU rating (80% efficiency)
938 BTU/hr

Inrush current
38 Amps Max
Regulatory
The 5300 complies with the following safety certifications:
United States Bi-Nat UL/CSA 60950-1 1st Ed or latest; ANSI C63.4
Canada Bi-Nat UL/CSA 60950-1 1st Ed or latest; ICES-003 Class A
Japan CISPR22 and JEIDA (Harmonics)
European Community EN60950-1 or latest EN55022 and EN55024
Australia/New Zealand -- EN55022 or CISPR22 or AS/NZS CISPR22
Argentina IEC60950-1 or latest
Russian Federation IEC60950-1 or latest 51318.22-99 and 51318.24.99 or latest
Korea KN22 and KN24
China (PS only) GB4943-2001 and GB9254-1998 or latest; GB17625.1-2003 or latest
Taiwan (PS only) CNS 14336(94) or latest CNS 13438(95) or latest

Product Safety, EMC and Environmental Datasheets
Dell Regulatory Compliance Home Page
Dell and the Environment
Highlights
The Brocade 5300 is an 80-port, 8-Gbit/sec Fibre Channel switch for entry and midrange enterprise storage area networks (SANs).
Fast, Reliable 8-Gbit/sec Performance
Non-blocking and non-oversubscribed platform with a total bandwidth of 1360 Gbit/sec 
Designed to increase network performance with enhanced Brocade Inter-Switch Link (ISL) Trunking, which allows up to eight ports (at 2, 4 or 8 Gbit/sec speeds) between a pair of switches to be combined to form a single, logical ISL with a speed up to 64 Gbit/sec
Offers Adaptive Networking services, including Adaptive fabric quality of service (QoS), traffic isolation and ingress rate limiting, enabling organizations to maintain optimized application performance in virtual environments
Affordable Scalability
Combines up to 80 ports of industry-leading, 8-Gbit/sec technology with Ports on Demand scaling from 48 to 64 to 80 ports, allowing "pay-as-you-grow" scalability
Provides integrated, per-port routing for increased scalability, interoperability and fault isolation
Helps protect existing investments by providing 8-Gbit/sec technology with auto-sensing capabilities to also recognize 1, 2,and 4-Gbit/sec devices
Designed to future-proof investments by allowing organizations to use 4-Gbit/sec small form-factor pluggables (SFPs) today and upgrade to 8-Gbit/sec SFPs when required
Simple Deployment and Management
Delivers 80 ports in a single domain, 2U package, helping to maximize port density while simplifying management
Utilizes the Brocade EZSwitchSetup wizard, making SAN configuration a simple three-step point-and-click task
Includes a USB port that can increase serviceability and error logging by facilitating firmware upgrades and downloads of system log files
Meets high-availability requirements with redundant, hot-pluggable components, nondisruptive software upgrades and hot code activation for a wide range of SAN configurations
Employs familiar Brocade software and management interfaces, including Brocade EFCM and Brocade Fabric Manager, simplifying management and reducing training costs
Excellent Value for a Variety of SAN Environments
Designed to provide a greater than 40 percent power efficiency improvement (watts/Gbit) over the previous generation of Brocade switches, further helping to reduce power consumption and the overall cooling burden in a data center
Includes a USB port that helps provide increased serviceability and error logging functionality by facilitating easy firmware upgrades and downloads of system log files
Offers Top Talkers, which monitors resources and can assist in finding hot spots to help increase resource utilization
Utilizes ISL Trunking and dynamic path selection, traffic can be distributed across ISLs in the SAN, which helps to increase utilization of the SAN and reduce costs
Assessments
Network assessments offer a holistic view of your multivendor environment and a reference point for how your infrastructure is performing. Our experts can pinpoint and expose issues in your network using specialized software and diagnostic tools. These unbiased and insightful analytics are aggregated into comprehensive reports that can include recommendations on how to improve performance, optimize devices and remediate problems.
Network Topology Assessment

Is your network complex and coiled? Dell can perform a detailed audit and inventory of all multivendor devices in the network to provide visibility and identify configuration issues.


Network Optimization Assessment

Many networks are a multivendor patchwork of devices not running at their optimal state. We can analyze devices from all leading vendors and make recommendations to optimize the entire multivendor design, fine-tune devices and maximize performance of the holistic environment.


Application Performance Assessment

When business applications and databases begin to show signs of latency or completely shut down, we can conduct a comprehensive analysis to uncover performance issues, isolate problems and accelerate troubleshooting of the enterprise infrastructure and software applications.


VoIP Assessment

Moving to a Voice-over-IP (VoIP) solution requires the right network infrastructure to support real-time voice protocols. Simulated load testing, analysis and review can identify the next steps to building a VoIP platform or fixing issues of an existing one.


Network Security Assessment

Safeguard your network from constant attack. Let our experts examine and uncover potential vulnerabilities and provide a comprehensive security design assessment.


Wireless Site Survey

Great wireless connectivity starts with a detailed site survey. Dell can analyze existing infrastructure, identify RF interference and recommend the best design and optimal placement of new devices.
Deployment
The Dell standardized deployment service guarantees that setup and optimization are done correctly so that you can launch faster and focus on daily business.
 
ProDeploy Plus

Expert planning and execution seamlessly weaves Dell's open systems architecture with existing network infrastructure from Cisco, HP, Juniper and others. Choose ProDeploy Plus, the most complete deployment offer on the market for complex environments.

 



ProDeploy





Setting up network protocols, and policies can be tricky. Dell certified network engineers can configure and optimize your new hardware remotely or on-site and get new technology up and running fast .

 



Basic Deployment



Mounting and cabling of wired and wireless devices can be tedious and time-consuming. Get worry-free hardware installations with experienced Dell technicians who do deployments every day .

Support and Education
Dell offers a variety of on-site and remote support options that can be added at time of purchase. Dell ProSupport ensures problems are diagnosed and resolved by experts.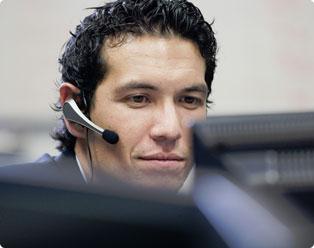 On-site and Remote Assistance

Get immediate access to Dell ProSupport professionals who can help you troubleshoot and diagnose issues that may arise in your network.

 
 
 
   
Managed Services

Free yourself to focus on the business and allow Dell to manage your network with dedicated professional support.
 
 
 
 
Education Services

Learn practical knowledge and operational techniques.
Consulting
Dell network consulting provides on-site or remote access to highly skilled professionals who provide project assistance and guidance across a variety of technologies for a specific project or timeframe.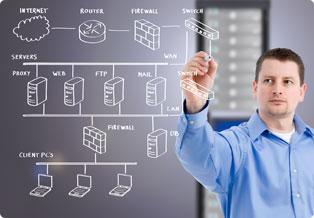 Networking Workshop

Get professional insight with a half-day collaborative whiteboard session to discuss potential improvements.


 
Time-Based Consulting



For those times when you need a little extra technical guidance, certified experts are available to discuss system design or help resolve complex issues that can be billed by the day, week or by the phone call. Time-based consulting is as flexible as you are.
Available Remote Consulting Services
Access Distribution Networking
Virtualization
Gateway and Security
Microsoft Exchange
Wireless Networking
Systems Management
Core Layer/MPLS Networking
Data Protection and Recovery
Storage Area Networking (SAN)
Storage Technologies