Focus your end-user network
Fully managed Layer 2 switching with Open Networking capabilities for third party OS support.
Dell EMC Networking N1100 Series Switches
PowerConnect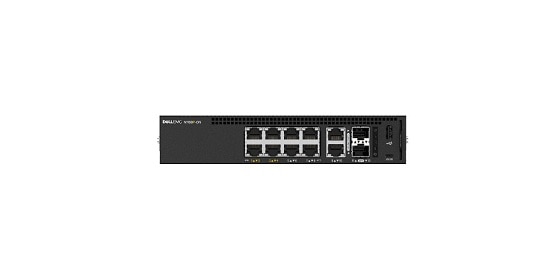 Modernize with open networking
Dell EMC PowerSwitch l N1108EP-ONswitches include Dell EMC Networking OS6, designed for easier deployment, greater interoperability and a lower learning curve for network administrators. In addition to supporting the Open Network Install Environment (ONIE) allowing for installation of alternate network operating systems, the N1108EP-ON switch simplifies deployment, configuration and management by:
Offering a more flexible choice for your network by uniting products with the latest open standard protocols
Utilizing one common command line interface (CLI) and graphic user interface (GUI) using a well-known command language
Promoting greater interoperability through interfaces with Cisco's Rapid Per VLAN Spanning Tree (RPVST+) and devices using Cisco Discovery Protocol (CDP)
Integrating with industry-leading management tools for a cohesive wired and wireless network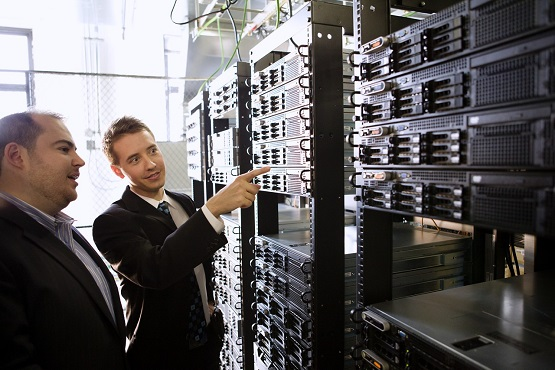 Designed for efficiency
Built to help keep operating costs down, the N1108EP-ON can operate at temperatures up to 113°F (45°C) to help reduce cooling costs. Improve your overall efficiency.
Energy-efficient Ethernet and low-power PHYs to help reduce power to inactive ports and idle links.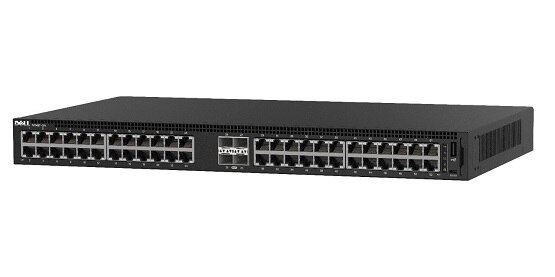 Deploy with confidence
With high throughput and capacity to handle unexpected workloads, the N1108EP-ON switches are ideal solutions for fast-growing GbE networks that require high-density aggregation with seamless redundancy and availability.
Dell EMC PowerSwitch N1108EP-ON
8x 10/100/1000 Mbps half/full duplex RJ45 ports
2x GbE RJ45 and 2x GbE SFP interfaces
8x PoE/PoE+ RJ45 ports
Compact 1 RU half width form factor
Navigate network complexity with Dell EMC Services
Our global team of network experts understands the complexities of IT ecosystems, including multi-vendor environments. We have the skillset and experience to not only quickly resolve performance issues but also transform your network to meet the demands of your business.
Consulting
Dell EMC network consultants provide expert guidance to help you optimize and transform the network environment for the demands of today's multi-cloud infrastructures. Our deep infrastructure and application expertise combined with sophisticated network analysis toolsets address a wide range of network technology and process challenges.
Deployment
Leverage the Dell EMC ProDeploy Enterprise Suite to get your network installed and configured. Our experts can free your IT staff to focus on your core business, minimize downtime and give you the confidence that the job will be done right, the first time.
Support
Gain access to ProSupport technical experts who can assist with your most complex networking challenges. The Dell EMC ProSupport Enterprise Suite provides networking support around the clock and around the globe, helping your team maintain a high level of productivity.
Education
Dell EMC offers flexible training programs so your staff can build the right skills to successfully manage and utilize your network to its full potential. Through our personalized approach, your staff gets the exact training they need to improve productivity and adoption, decrease downtime, and reduce end-user support calls.
Chassis
PoE/PoE+:

N1108EP-ON:
Approximate Weight in pounds: 4 lbs
Approximate Weight in kilograms: 1.81 Kg
Power Supply (Watts): (24W switch + 137W PoE)
Max Thermal Output (BTU/hr): 66.53
Power

Integrated power supply (not removable): standard
Air flow: IO to PSU (Normal)
PoE/PoE Ports
PoE/PoE+ Standard Traffic-Port Attributes:

Integrated 2.5GbE ports: N/A
Dimensions & Weight
N1108EP-ON:
Dimensions in inches (H x W x D):
1.62 in x 8.23 in x 9.84 in
Dimensions in millimeters (H x W x D):
41 mm x 209 mm x 250 mm
Stacking Attributes

Maximum stacking distance (meters): 3
Maximum stacking speed (full-duplex): 176Gbps
8 port switch is not stackable
10G SFP+ ports needs to be configured for stacking
24 and 48 port T and P switches can be mixed in a stack
Environmental Operating Conditions

Operating Temperature in Celsius: 0° to 45° C
Operating Temperature in Fahrenheit: 32° to 113° F, N1108EP-ON (32 degrees to 122)
Storage Temperature in Celsius: -40° to 65° C
Storage Temperature in Fahrenheit: -40° to 149° F
Operating Relative Humidity: 95%
Storage Relative Humidity: 85%
Power Supply Efficiency: 80% or better in all operating modes