Adds a Unified Storage Solution for PowerVault™ MD iSCSI storage systems
The NX3500 uses Dell™ Fluid File System and the MD backend to store block and file data, enabling a single file share to scale up to the limit of the MD deployment, currently 192TB of raw capacity.
Sorry, this item is not available anymore for purchase online. Please see our recommended replacement product.
New! PowerVault NX3500 Unified Storage Solution
PowerVault
Operating System
NX430:
Microsoft Windows Storage Server 2016 (Standard Edition and Workgroup Edition)

NX3240, NX3340
Microsoft Windows Storage Server 2016 Standard Edition

Hard Drive Configuration
NX430:
4 x 3.5" internal drives that must be identical in capacity and type. OS HDDs from factory in RAID 5. PERC H730 (internal drives) or H830 (optional for external drives).

NX3240:
Up to 12 x 3.5" front accessible for data, up to 4x3.5" in mid-bay and 2 x 3.5" rear accessible for the OS (2.5" OS HDDs in hybrid carrier). OS HDDs (on rear 2.5" HDDs) are always RAID 1. Data HDDs can be configured from factory in RAID5 or RAID6 (minimum 4 HDDs). PERC H730 (internal drives) or H840 (optional for external drives).

NX3340:
2 or 4 x 2.5" rear accessible for OS. Each platform in a clustered configuration with 2 HDDS for OS (RAID1) or 4 HDDs for OS (RAID5). PERC H730 (internal drives) or H840 (optional for external drives).
Chassis Overview
NX430:
1U rack-mount

NX3240:
2U rack-mount

NX3340:
1U rack-mount
Data Protection, Disaster Recovery, Security
Hot-plug hard drives, hot-plug power, hot-plug cooling, ECC memory
Processor
Controller
Intel® Xeon processor 3400 series

Protocol support
Server: CIFS (SMB 1), NFS v3, NDMP V4, SNMP
Client:  NTP, iSCSI, DNS, Active Directory, LDAP, NIS (Network Information Service)

Data Protection Features
DFS-R (Replication), VSS (Snapshots), Optional TPM
Environmental Operating Conditions
Temperature
Operating:
10° to 35°C (50° to 95°F) with a maximum temperature gradation of 10°C per hour Note: For altitudes above 2950 feet, the maximum operating temperature is derated 1ºF/550 ft.
Storage –40° to 65°C (–40° to 149°F) with a maximum temperature gradation of 20°C per hour

Relative humidity
Operating:
8% to 85% (noncondensing) with a maximum humidity gradation of 10% per hour
Storage:
5% to 95% (noncondensing)

Maximum vibration
Operating:
0.25 G at 3–200 Hz for 15 min
Storage:
0.5 G at 3–200 Hz for 15 min

Power
Power
AC power supply (per controller power supply):

Wattage
500W (output)

Voltage
120V or 230V models 

Heat dissipation
1666 BTU/hr maximum

Maximum inrush current
Under typical line conditions and over the entire system ambient operating range, the inrush current may reach 25A per power supply for 10ms or less.

Backup Power Supply:
Wattage: 500 W (output)
Voltage: 120V or 230V models
Management
Dell OpenManage™ featuring Dell Management Console, iDRAC8 or iDRAC9 Enterprise, Native Java RDP plug-in or Windows Server Management interface

Data Management Features:
Data deduplication with compression, FCI (File Classification Infrastructure), FSRM (File Server Resource Manager)
NX430:
40TB raw capacity (with 10TB NL-SAS)

NX3240:
192TB raw capacity using 12TB HDDs

NX3340:
Leverages shared storage arrays attached via SAS, iSCSI or FC
Chassis

Physical (each controller)

Height
4.29cm (1.69 in.)

Width
43.4cm (17.09 in.)

Depth
61.26cm (24.12 in.)

Maximum Weight
15 kg (33.02 lbs.)

Expansion capability
Refer to PowerVault MD storage array specifications for expansion support.


Backup Power Supply (Low voltage and High Voltage models)

Physical

Height
4.2 cm (1.67 in)

Width
43.4 cm (17.09 in)

Depth
72.3 cm (28.46 in)

Maximum weight
30.0 kg (66 lbs.)
Technical Highlights
Front-end NAS connectivity
Two 1Gb IP ports per controller for front-end CIFS/NFS connectivity

Backend storage array connectivity
Two 1Gb and 10Gb IP ports per controller for back-end iSCSi connectivity

Snapshot capability
Redirect-on-write snapshots

Replication capability
Asynchronous 1-to-1, 1-to-Many, Many-to-Many replication for disaster recovery

Management
Dell PowerVault NAS Manager, CLI interface

Max CIFS shares
1024

Max system size
389TB* (RAID 6 plus global hot spare)

Max file size
4TB

Max files
~32 billion

Number of directories
~34 billion

Max NAS volumes
512

Max snapshots per volume
512

Max snapshots per NX3500 system
10,000

Cache size per NX3500 system
24GB/12GB per controller

Max LUNs
40

File name length
255 bytes

Max NFS mounts
1024

Max CIFS shares
1024

Max CIFS client concurrent connections
200

Max local users per NX3500 system
300

Max Quota rules per NX3500 system (user quotas)
65,536

Max quota rules per volume
256

Max block level replication policies
256

Max directory depth
1,024
Product Configurations
Storage arrays supported
Dell PowerVault MD3200i series (MD3200i,MD3220i)
Dell PowerVault MD3600i series (MD3600i,MD3620i)

Storage controllers
Dual controllers operate in an active-active environment mirroring each other's cache. Each controller contains 12GB memory protected by the PowerVault NX3500 backup power supply

Additional Features
NX3340:
Cluster support up to 64 nodes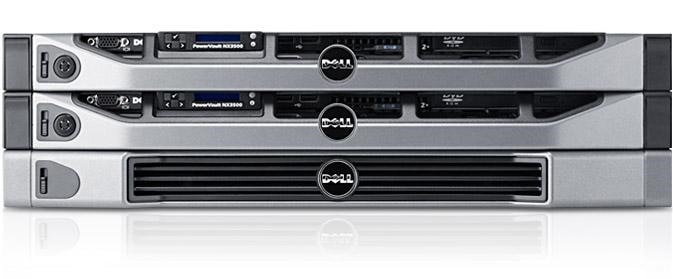 The answer is unified storage
Take control of that avalanche of unstructured file data from file intensive user shares, rich content and virtual environments. PowerVault™ NX3500 can help provide unified storage with scale-up NAS for PowerVault MD iSCSI arrays.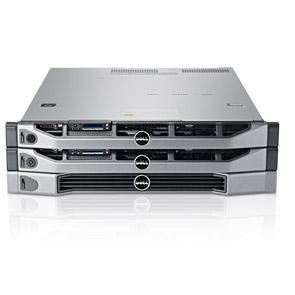 Take charge of your file data.
Deploy versatile unified storage by integrating high-performance NAS with MD32x0i and MD36x0i iSCSI arrays and MD12x0 expansion enclosures. The PowerVault NX3500 with Dell Fluid File System is designed to help optimize file-access performance and hardware utilization while helping eliminate capacity and file-share size constraints.

A single file share can scale up to 389TB.
The system supports up to 192 SAS, NL SAS and SSD drives.
The comprehensive and intuitive NAS Manager helps reduce the time needed to create and manage multiple volumes and shares.
A wizard-based installation tool automates the initial setup and configuration process.
The NX3500 can be a flexible and practical alternative to Windows® file servers. Dell Fluid File System is a high-performance, highly optimized file system that helps you save time and IT resources.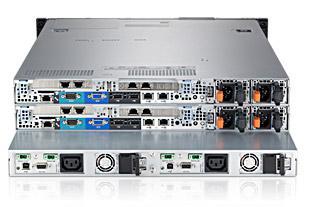 Pay as you grow.
Scale easily with a system designed for smaller deployments that have increasing iSCSI-, NFS- and CIFS-based data storage needs. With PowerVault™ NX3500, you can help prevent the data silos and server sprawl often created by the increasing amount of file data (email, video, MP3 user home directories).

You can start small and still enjoy the value of high performance unified storage. And as your storage needs grow, you can dynamically add or modify block and file capacity as needed without disrupting existing applications and storage systems.

Built-in data protection
Easily protect your file data with PowerVault NX3500. Features such as snapshots, replication and backup support, safeguard file shares and are included in the base price.


File snapshots
Easily manage efficient snapshot capabilities for file data.
Data replication
Implement easy-to-use asynchronous data replication for fast and accurate disaster recovery.
User-restorable snapshots
Restore previous versions of files directly from a snapshot directory without contacting IT personnel.
NDMP backup
Easily integrate your NX3500 system into network backup environments with Network Data Management Protocol (NDMP) standard backup support.
Hardware Support Service Plans

Dell IT Infrastructure Services
Dell brings pure execution to IT Services. The planning, implementation and maintenance of your IT infrastructure deserves nothing less. Variability in execution can compromise user productivity, IT resources and ultimately your reputation. By leveraging our heritage of process-driven excellence, Dell Services can deliver a smarter way. That's Pure Dell.

Deployment Services
New systems can be deployed to help improve performance and meet user demand. With Dell's deployment services, we help simplify and speed up the deployment and utilization of new systems to maximize uptime throughout your IT environment.

Asset Recovery and Recycling Services
Proper disposal, reselling and donation of computer equipment is a time-consuming task that typically falls to the bottom of many IT to-do lists. Dell helps simplify the end-of-life processes for IT equipment in a way that can maximize value for your organization.

Training Services
Arm your employees with the knowledge and skills they need to be as productive as possible. Dell offers comprehensive training services which include hardware and software training, as well as PC skills and professional development classes. With Dell training you can help improve system reliability, maximize productivity and reduce end-user requests and downtime.

Infrastructure Consulting Services
Key challenges facing IT departments today include simplifying operations, planning and building for scalability and improving utilization of their existing systems. Dell's Infrastructure Consulting Services suite is organized into focused practice areas that signify the intersection of these common customer challenges and our domain expertise — including Systems Management, Messaging, Databases, Virtualization/Consolidation and Storage.