Windows 8 Pro — featuring a beautiful 14" display in a 13" chassis, the Latitude E6430s offers a spacious screen in a compact body for great mobility.
14" | 1.7 kg
Sorry, this item is not available anymore for purchase online. Please see our recommended replacement product.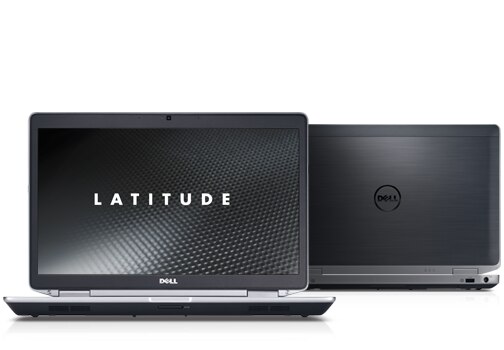 Latitude E6430s Laptop
Latitude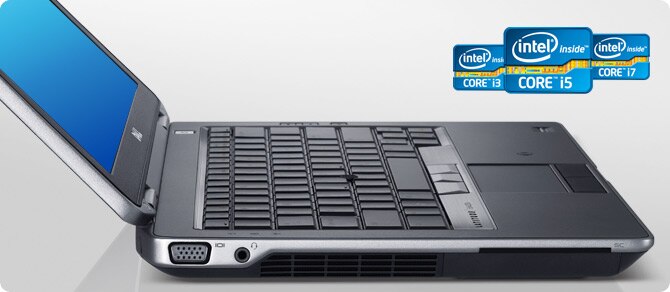 Operating system
Available with
Windows 8 Pro
.
Get a beautiful 35.5 cm (14) display in a compact, 33 cm (13) body
Bring maximum mobility to your organization with the highly compact yet powerful Latitude E6430s laptop. It offers a large 35.8 cm (14.1) display screen in a compact body that's the size of a typical 33.8 cm (13.3) laptop.
Agile performance
Unleash your productivity with a range of performance options, including solid-state drives, cutting-edge Intel® Core™ processors, HD graphics and Intel® Rapid Start Technology.
Find Out More
Versatile usage
Work comfortably with easy docking and the help of design features intended to reduce fatigue and make your time in front of the screen as productive as possible, anywhere you work.
Find Out More
Effective collaboration
With a high-performance antenna and the latest wireless connectivity options, you don't have to be inside an office to be at work.
Find Out More
Business-class control
Protect your data and help your IT administrators stay in control. Through various available hardware and software components, Latitude is easy to manage and maintain over the course of its long lifecycle.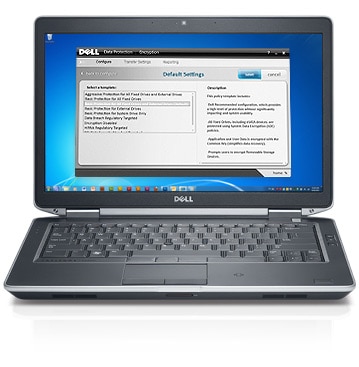 Confident security
Safeguard your data and meet compliance standards with a complete array of available protections, including Trusted Platform Module (TPM)*, Dell Data Protection | Access and Dell Data Protection│Encryption*.
Find out more

Efficient manageability
From deployment to ongoing maintenance and support, Latitude can help you simplify IT management with remote access, remote battery and BIOS management capability and Intel® vPro™ technology for efficient out-of-band management.
Find out more

Long-term stability backed by proven service
Invest in a laptop that provides long-term stability through a carefully planned and executed evolutionary lifecycle and managed transitions.
Find out more
Inspired design
Discover real-world durability and dependability in a laptop designed for the rigors of work on the move.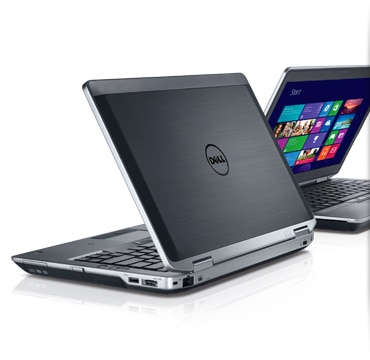 Long-lasting durability
Travel with confidence knowing that the Latitude E6430s is protected. From its Tri-metal™ chassis to its enhanced hard drive isolation, the E6430s is a capable partner.
Find out more

The Right Fit
No matter which Latitude you choose, your organization benefits from seamless integration with other Latitude E-Family laptops, docking stations and accessories.
Find out more

Environmentally conscious design
Latitude can help your organization meet its environmental goals with an energy-efficient design that's brominated flame retardant (BFR) and PVC free*.
Find out more
Processor
Intel® Core™ i7 (3520M)
Intel® Core™ i5 (3360M)
Operating System
Windows® 7 Professional 32-bit (English) - EMRP, No Media
Windows® 7 Professional 64-bit (English) - EMRP, No Media
Windows® 7 Ultimate 32-bit (English), No Media
Windows® 7 Ultimate 64-bit (English), No Media
Video Card
Intel® HD Graphics 3000 for Intel Core i3 Processors
Intel® HD Graphics 4000 for Intel Core i3/i5/i7 3xxxM Processors
Display
14.0" HD (1366x768) Anti‐Glare LED‐backlit
Integrated Solutions
Bring the possibility of greater back-end client control to your Latitude™ environment through a range of Dell™ solutions and services.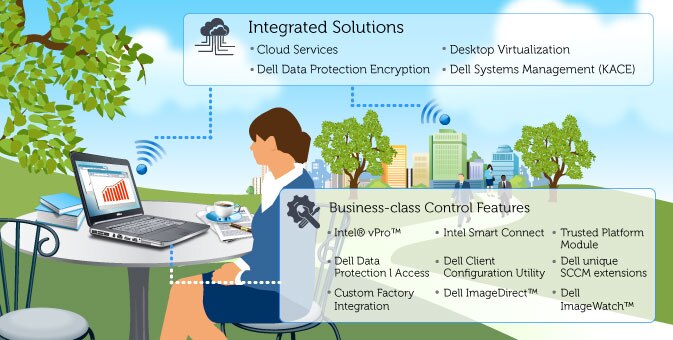 Dell Data Protection│Encryption
Protect data on hard drives and removable media across your network through encryption and strong authentication.

Simplify endpoint data security with a single solution designed for system disks and removable media.
Monitor client security remotely.
Meet compliance requirements for sensitive data and IP management.
Speed deployment with one-touch preset compliance policy templates.
Deny access to unauthorized users in the event of loss or theft.


Dell Systems Management
From hardware such as Dell™ KACE™ appliances to software management solutions such as System Center Configuration Manager, we've made it easier than ever to manage large fleets of Latitude™ laptops.

Automate everyday management tasks with tools and utilities.
Manage multiple devices from a single console.
Accelerate deployment processes.
Monitor the status and health of systems, perform hardware inventory, update drivers and monitor power usage remotely.
Automate updates and inventory tracking with a Dell™ KACE appliance.
Learn More 

Dell Desktop Virtualization and Cloud Solution
Combining purpose-built hardware, software and services, Dell™ Desktop Virtualization Solutions centralize IT control, giving you access virtually anytime and anywhere.

Access your desktop through the cloud using a broad choice of clients.
Simplify your organization's backup, restore, encryption and email management duties.
You decide how much control you want — Dell™ can build your solution and manage it for you, or you can manage desktop virtualization yourself.
Learn More
Deployment services
Our end-to-end deployment services are designed to simplify and accelerate the customization and utilization of your new systems. Dell Deployment Services include everything from order consolidation to coordination of deployment resources.

Managed deployment
Dell Managed Deployment Services are for customers who need a complete, end-to-end deployment solution. Managed deployments are useful within complex logistical environments that require a single point of contact.

Custom factory integration
Dell offers custom factory integration services to help accelerate your system deployments. We can perform a range of services, such as custom configuration, consolidation and integration in our factory so that you can deploy your systems right out of the box.

ImageDirect
ImageDirect is a web-based, hosted image management service that enables customers to easily create, manage and load custom images for Dell commercial client systems.

Intel® AMT and Intel vPro™ support — Not supported on Latitude 2100. For Intel AMT and Intel vPro customers, new deployment service options such as unique password prepopulation, pre-configured management settings and no-touch deployment can help ease deployment concerns while saving time and money.

Advanced configuration services — Not available on Latitude 2100. With advanced configuration services (ACS), you can save time and resources by selecting various settings during the purchase process. You can choose to partition your hard drive, select boot order, change BIOS settings and modify various standard software configuration settings.

Asset Recovery Services
Asset Recovery Services offers safe and environmentally appropriate disposal solutions for outdated or end-of-life IT assets. This service includes transportation, flexible logistics, equipment processing, detailed data security and environmental reports at an affordable price.