Advanced power monitoring and measuring for your data center
Sorry, this item is not available anymore for purchase online. Please see our recommended replacement product.
Help improve data center outlet- and device-level visibility and control with the Dell™ Managed PDU™, combining high-density power distribution with on-site or remote monitoring and management.
Monitoring and control: Remotely switch individual power outlets on and off to closely manage data center energy consumption.
LED displays: Stay informed at a glance with LED alarm warning indicators and interactive LED display for local access.
Precise configuration: Make sure your purchase is the ideal solution for your needs by visiting www.dellpdu.com for in-depth system-configuration guidance. 
Dell Managed Rack Power Distribution Unit (PDU)
Dell

Power distribution with brains.
Take control of your data center power consumption with the advanced power monitoring and measuring capability of the Dell Managed PDU, enabling individual outlet control through remote commands and user interface settings.
More than power in and power out.
The Dell Managed PDU is a standalone, network-manageable power distribution device that provides real-time remote monitoring of connected loads and features user-defined alarms to warn of potential circuit overloads.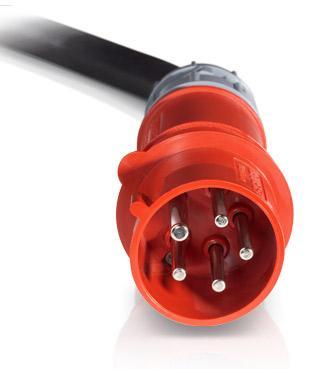 High visibility: Gain real-time equipment connectivity and load-balancing guidance through the local metering display with local LED alarm warning indicator.

Remote monitoring and management: Use your web browser to access the PDU console from virtually anywhere in the world, increasing your visibility and control whenever you need it.

Industry standard: Employ the 21 C(13) and three C(19) sockets as a robust and streamlined solution for medium- and high-density IT environments.

Simple mounting: Install easily and without tools in Dell racks and other common brands with teardrop mounting.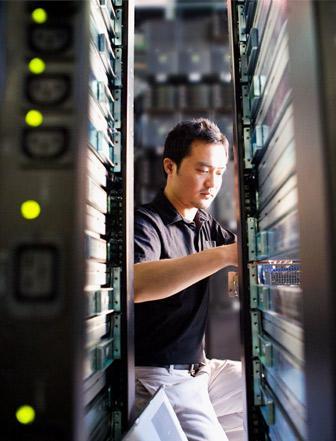 Take control.
Exercise extreme flexibility and keep the power flowing where and when it's needed, without wasting energy.

Remotely power outlets on and off to quickly recycle power to locked-up equipment.
Turn off unused outlets to prevent unauthorized use, avoid accidental overloads and control where new equipment is deployed.
Define power-up sequencing and time delays to set equipment power-up order or prevent overloads during start-up and recover events.
Group multiple outlets and/or multiple PDUs to follow single commands.
Choose single- or three-phase models of the Dell Managed PDU to support power requirements from 5kW to 22kW.
Outlet control can be particularly effective during power failures, enabling you to quickly switch off outlets to non-essential equipment so critical servers and networking equipment can operate longer on your uninterruptible power supply (UPS).
Power your data center with confidence.
Deploy secure and precise power-outlet management and keep an eye on the equipment rack environment, too, with the convenient temperature and humidity sensor port and built-in dry contact inputs.

Built and backed by Dell:
The Dell Managed PDU is engineered by Dell and backed by a 3-year Limited Hardware Warranty
*
. It is your best choice for Dell-equipped data centers.
Robust security: Protect yourself with such security protocols as an HTTP or HTTPS Web interface GUI, SSL, SSH, Telnet, SNMP, FTP, SNTP and others, plus four levels of user access accounts.

Precise configurations:
Make sure your purchase is the ideal solution for your needs by visiting
www.dellpdu.com
for in-depth system-configuration guidance.
Email updates: Receive reports on power and environmental parameters and automated alerts when set thresholds have been exceeded.