Smart Value PowerEdge R740XD2 Server Standard
Server per contenuti aziendali
Offri tempi di risposta rapidi e ottimizza l'uptime per lo streaming di contenuti multimediali e altri carichi di lavoro a uso intensivo di dati, il tutto in un design 2U a capacità elevata.
Risparmio Immediato! Risparmia fino a 33%
Smart Value PowerEdge R740XD2 Server Standard
Configurazione dello chassis
Trusted Platform Module (TPM)
Processor Thermal Configuration
Memory Configuration Type
Memory DIMM Type and Speed
Boot Optimized Storage Cards
Additional Virtual Machines for MS2016
Virtualization software and Support
RAID/Internal Storage Controllers
Hard Drives for 2nd RAID Container
Hard Drives (PCIe SSD/Flex Bay)
BIOS and Advanced System Configuration Settings
Advanced System Configurations
Configuration Services Asset Report
AutoRAID Configuration - Standard
BIOS Configuration - Standard
Configuration Services Miscellaneous - Standard
Embedded Systems Management
NVMe and PCIe Storage Adapters
IDSDM and VFlash Card Reader
iDRAC Systems Management Options
Shipping Box Labels - Standard
Engineering/Informational(Multi Select)
System Asset Identification - Standard
Dell Services : Solution Services
Keep Your Hard Drive for Enterprise Services
Keep Your Component for Enterprise Services
Diagnosis On-Site Service
Anche incluso in questo sistema
Le opzioni e le selezioni predefinite seguenti sono incluse con l'ordine.
PowerEdge R740xd2 MLK Motherboard
Enterprise Order - EMEA
Risparmio Immediato! Risparmia fino a 33%
Smart Value PowerEdge R740XD2 Server Standard
I prezzi per supporto e servizi dipendono dalle selezioni effettuate per hardware e sistema operativo
Spedizione dalla fabbrica entro 2 - 3 giorni lavorativi
Codice ordine per740xd2m
Caratteristiche

Gestisci in modo efficace la crescita dei dati
Dell EMC PowerEdge R740xd2 permette di pianificare la crescita futura grazie all'ampio storage interno e alle caratteristiche convenienti delle unità. Offri prestazioni di elaborazione a due socket con opzioni di rete straordinariamente veloci per soddisfare tutte le necessità di streaming. Semplifica la gestione di grandi set di dati con un'amministrazione automatizzata e unità accessibili dal lato anteriore. Il modello R740xd2 tiene al sicuro i dati locali grazie alle funzionalità di sicurezza integrate, anche quando aumenti la capacità. 
Carichi di lavoro ideali:
Videosorveglianza
Rete di distribuzione dei contenuti (CDN)
Spazi di archiviazione Microsoft (S2D) e vSAN
Microsoft Exchange
Hadoop

Avvicina l'elaborazione allo storage
ll modello R740xd2 soddisfa le necessità aziendali e di capacità in aumento, fornendo uno storage flessibile e maggiori prestazioni in un design salvaspazio.
Sfrutta la scalabilità verticale fino a 26 unità da 3,5" (364 TB) in un server rack 2U e orizzontale fino a 520 unità da 3,5" (7,2 PB) in un rack 42U.
Offri prestazioni a due socket con un massimo di due processori Intel® Xeon® scalabili e fino a 44 core.
Esegui il tiering automatico dei dati con una combinazione di SSD da 2,5" e dischi rigidi da 3,5" in una configurazione ibrida*.
Elimina i colli di bottiglia grazie alle opzioni di connettività di rete veloce e a fino 16 DIMM di memoria
Facilita l'espansione con un massimo di 5 slot PCIe.

Semplifica la gestione dell'intero data center
Riduci il tempo necessario per gestire gli ambienti da media a larga scala.
Automatizza e unifica la gestione dello storage server e interno nell'infrastruttura PowerEdge grazie a OpenManage Enterprise.
Distribuisci rapidamente le configurazioni in base ai requisiti dei carichi di lavoro specifici su più server "bare-metal".
Offri una gestione completa del ciclo di vita dei server, inclusi stato di integrità, aggiornamenti firmware e risoluzione automatizzata dei problemi.
Utilizza OpenManage Integrations per la gestione con VMware vCenter, Microsoft System Center e BMC Truesight.
Distribuisci con facilità i moduli OpenManage Ansible tramite Red Hat Ansible.

Garantisci l'uptime e la sicurezza dei dati
Rafforza le operazioni dei server con caratteristiche di disponibilità elevata e un'architettura informatica solida. Proteggi, rileva e ripristina con facilità in caso di attacchi informatici grazie ai diversi strati di sicurezza integrati in ogni server.
Riduci al minimo le interruzioni grazie alle 24 unità convalidate, sostituibili a caldo e accessibili dal lato anteriore, che offrono un'affidabilità di livello aziendale e numerose opzioni di garanzia.
Proteggi dati e supporti dai furti e dagli accessi non autorizzati utilizzando password sicure, avvisi e registrazione degli eventi.
Assicura l'esecuzione del solo firmware firmato e autenticato sul server, inclusi i controller RAID e le unità di storage.
Dell EMC offre servizi completi
Ottimizzare il ciclo di vita dell'IT è di fondamentale importanza. Dell EMC offre servizi approfonditi
*
per tutte le fasi del ciclo di vita, permettendoti di risparmiare tempo, risorse e sforzi e di migliorare l'esperienza di IT.

ProSupport Enterprise Suite
Ottieni la libertà di concentrarti sulla trasformazione dell'attività grazie al supporto esperto e alle competenze per cui Dell EMC è conosciuta in tutto il mondo. Scegli il livello di supporto più adatto a te in base alla rilevanza dei sistemi specifici. Hai a disposizione analisi predittiva automatizzata, assistenza collaborativa di terze parti e gestione degli account di servizio.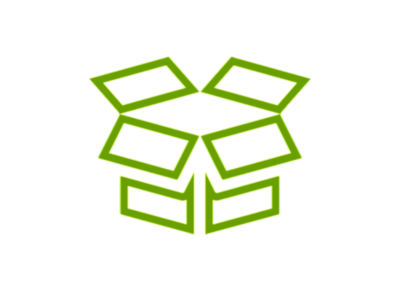 ProDeploy
ProDeploy Enterprise Suite ti aiuta a sfruttare al massimo la tecnologia fin dal primo giorno di utilizzo. Esperti Dell EMC di fiducia si occupano delle installazioni a partire dall'hardware di base fino alla pianificazione, la configurazione e le integrazioni complesse. La nostra suite completa di servizi di installazione e certificazioni professionali ti aiuta a raggiungere i risultati aziendali presenti e futuri.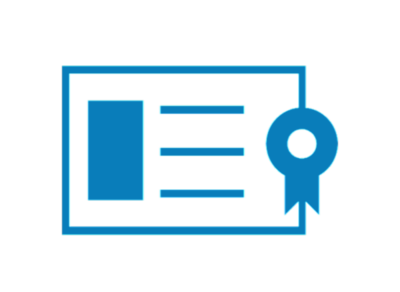 Formazione e certificazione
Education Services offre un'ampia suite di servizi di formazione con tutta una serie di metodologie tra cui scegliere: formazione con istruttore di persona, formazione online autonoma e formazione con istruttore virtuale. Grazie a programmi di formazione completi e flessibili, potrai assicurare al tuo staff tutte le competenze necessarie per gestire e utilizzare correttamente e al meglio le nuove tecnologie.

Consulenza
I servizi di consulenza sono una guida esperta per aiutarti a crescere, ottimizzare e trasformare il tuo ambiente IT con il ritmo e il budget che desideri. Dell si appoggia a molti consulenti e tecnici certificati, con il supporto di team di gestione dei programmi, in grado di fornire consulenze tecniche approfondite. Dell ti dà la certezza di completare il tuo progetto in modo corretto e tempestivo.

Finanziamento e leasing
Le numerose opzioni di leasing e finanziamento di Dell Financial Services™ ti aiutano a sfruttare varie opportunità in azienda in merito alle spese di capitale, alle spese operative e al flusso di cassa.
Driver, manuali e supporto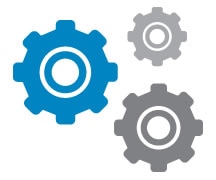 Supporto Dell
Dai driver e i manuali agli strumenti diagnostici e le parti di ricambio, il supporto per i prodotti Dell ti assicura la massima tranquillità.