Whether you are working on a document, watching a video, or gaming, a functioning monitor or screen is important. Find information about how to set up multiple monitors or connecting a laptop to a Dell docking station. If you are experiencing any of the following symptoms, the suggested quick steps might help.
The screen does not turn on or the screen is blank or black.
The image on the screen is fuzzy, blurry, distorted, or faded.
There are horizontal or vertical lines on the screen.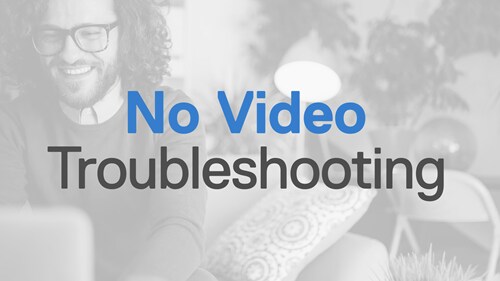 Watch this video to learn if your Dell computer is experiencing a video issue.
---
Here are a few quick steps that you can try to resolve a display issue
Try each step and check if the display issue is resolved. If the issue is not resolved, proceed to the next step.
Check for physical damage on the LCD screen. Performance issues may occur if there is any damage to the LCD screen.
If the Dell monitor does not turn on, try another wall outlet (bypass any surge protectors or power strips).
Connect the video cable from the monitor to the computer (HDMI, DisplayPort, USB-C, or another supported video cable). Bypass the docking station to check if the issue is caused due to the docking station. Learn how to set up multiple (two or more) monitors with a Dell computer.
Set the video source on the Dell monitor using the menu buttons of the monitor. To learn more, see the user manual of the Dell monitor.
Set the brightness and contrast on the Dell monitor. To learn more, see the user manual of the Dell monitor.
Check if the LCD screen is working as a stand-alone device using the built-in diagnostics on Dell monitors or built-in self test on Dell laptops.
Go to Dell.com/support/drivers, download and install the latest BIOS and latest video driver for your Dell computer.
Run a SupportAssist hardware test on the video card. If the test fails, contact Dell Technical Support.
If these quick steps did not resolve your issue, we have more detailed information in the additional resources. You can also search for content related to the issue using the search bar at the top of this page.
---
Additional resources
Video