Alienware Aurora Gaming Desktop
Sorry, this item is not available anymore for purchase online. Please see our recommended replacement product.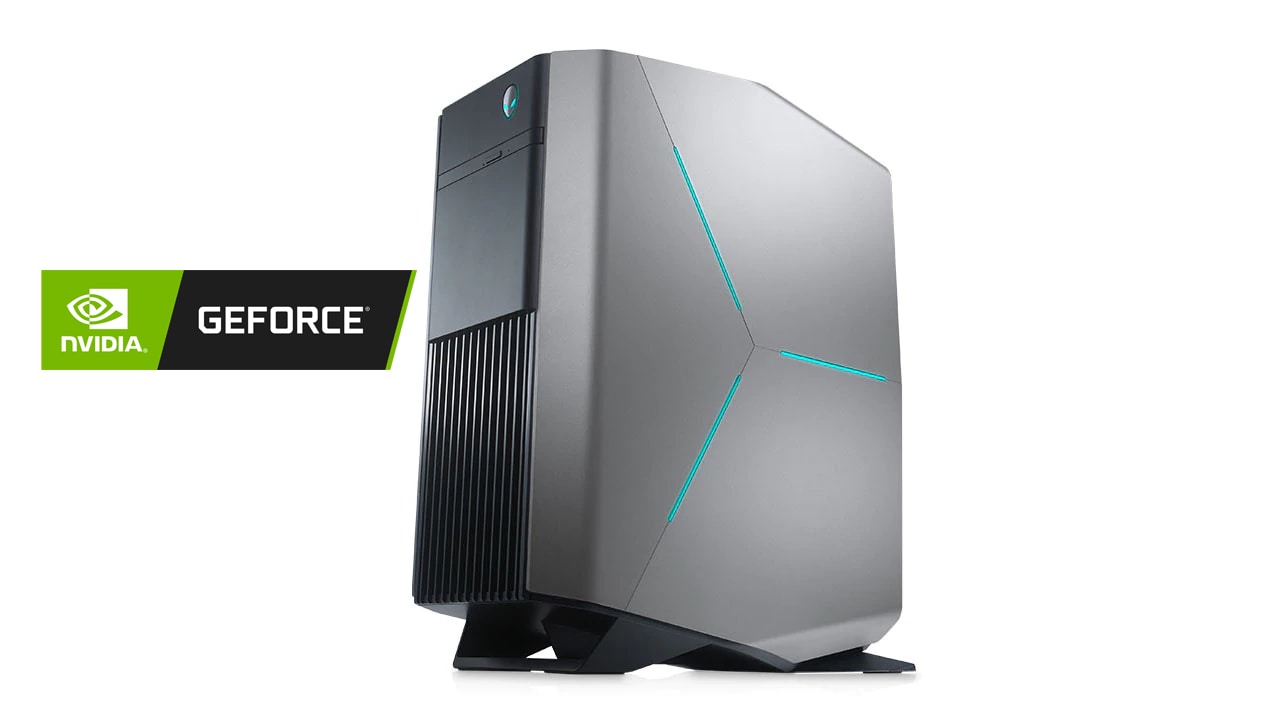 Product Details
Operating System
With Windows 10 Home or Windows 10 Pro – Break down boundaries and immerse yourself in the game with graphics more realistic than ever before thanks to the multi-thread scaling capabilities of the new API DirectX 12.

VR-Ready for today and beyond.
The new HTC Vive and Oculus-certified Aurora was engineered to exceed today's virtual reality requirements and was designed to create the most efficient use of space. The top of the system provides a natural place to rest your VR headset when not in use, and with a conveniently placed handle located near the top, you can organize all your wires in one place, running them to the back of the system and out of the way. With 15 USB ports, this system is more than ready to handle everything needed to attach your VR headset. And with convenient tool-less access, it offers easy upgradeability for the next wave of VR.

© 2017 Bethesda Softworks. All Rights Reserved.

Evolved, inside and out.
The Alienware Aurora features a meticulous, zero-fat design and is the first of its kind to offer tool-less upgrades to graphics cards, hard drives and memory.

Designed to keep cool: Inspired by the thermal ergonomics of the Area-51, the Aurora provides optimal air intake on the front and right panels and an exhaust fan on top for maximum airflow and cooling of internal components.

Packed with power: The Aurora is Alienware's smallest mid tower gaming desktop ever to offer both optional dual-graphics and optional liquid cooling.

Pro-level gaming starts here.
Competitive gamers and professional esports teams around the globe leverage the power of Alienware to compete at the highest level. As one of the most successful squads in the world, Team Liquid maintains its lead by designating Alienware as the team's official gaming PCs, monitors, keyboards and mice.

Alienware machines also put the power behind competitive gaming tournaments, like ELEAGUE and ESL, because the best gamers in the world expect gear engineered with the unmatched performance and design only Alienware can deliver.

Engineered for the future.
Innovative, tool-less access: A uniquely designed PSU swing-arm keeps graphics and expansion cards safely secured and easy to upgrade – along with memory modules and up to 5 storage drives – thanks to tool-less accessibility.

Iconic & quiet design: Customizable AlienFX lighting gives the Aurora a distinct, dynamic look and its whisper-quiet operation allows you to get lost in the game without noisy distractions.

*Liquid cooling is optional.

Uncompromising performance.
Engineered to overclock:
The Alienware Aurora was designed to fully support custom upgrades, including factory overclocking on available 9th Gen processor options across all cores. The Intel® Core i9-9900K processor brings 8 cores overclocked to 4.7GHz and up to 64GB
*
of DDR4 at 3200MHz. The 9900K is also enabled with a 5.0GHz maximum Turbo Boost speed to offer greater performance to single-threaded applications.
Stunning graphics capabilities:
Tested and benchmarked at UHD 4K resolutions and beyond in games and synthetic benchmarks, the Aurora offers brilliant resolution and exceptional frame rates, featuring options like the NVIDIA® GeForce® RTX 2080 Ti.
High-speed and hardcore:
Maximize gaming performance and capacity with up to 5 solid-state drives using a mix of 1x PCIe NVMe SSD and 4x SSDs.
Killer™ Wireless:
The Killer 1535 includes our ExtremeRange™ Technology with two external 5GHz signal amplifiers to improve your performance at longer distances. The External Power Amplifier and the Low Noise Amplifier work together to increase and maximize your WiFi range and to amplify your wireless signals so they cut through the noise to deliver your data as quickly as possible. The Killer E2500's Lag and Latency Reduction Technology accelerates your highest priority network traffic, such as your game, and makes sure that it never has to wait behind less important traffic.

Access your data faster and for less.
Intel Optane M.2 Memory provides SSD responsiveness for systems with a HDD. Based on 3D XPOINT technology, it uses memory layers stacked in a 3D manner and breakthrough materials capable of performance that can switch states 1000x faster than NAND memory cells. This 3D XPOINT technology is closer to the processor, reducing lag and increasing performance over NAND SSDs or traditional fast hard drives. A perfect solution for gamers looking for SSD like performance at a fraction of the cost.
*

Get deeper than ever before.
Reengineered to support up to dual 300W graphics cards (600W total graphics power), the Alienware Aurora now features more dedicated graphics power than any previous model.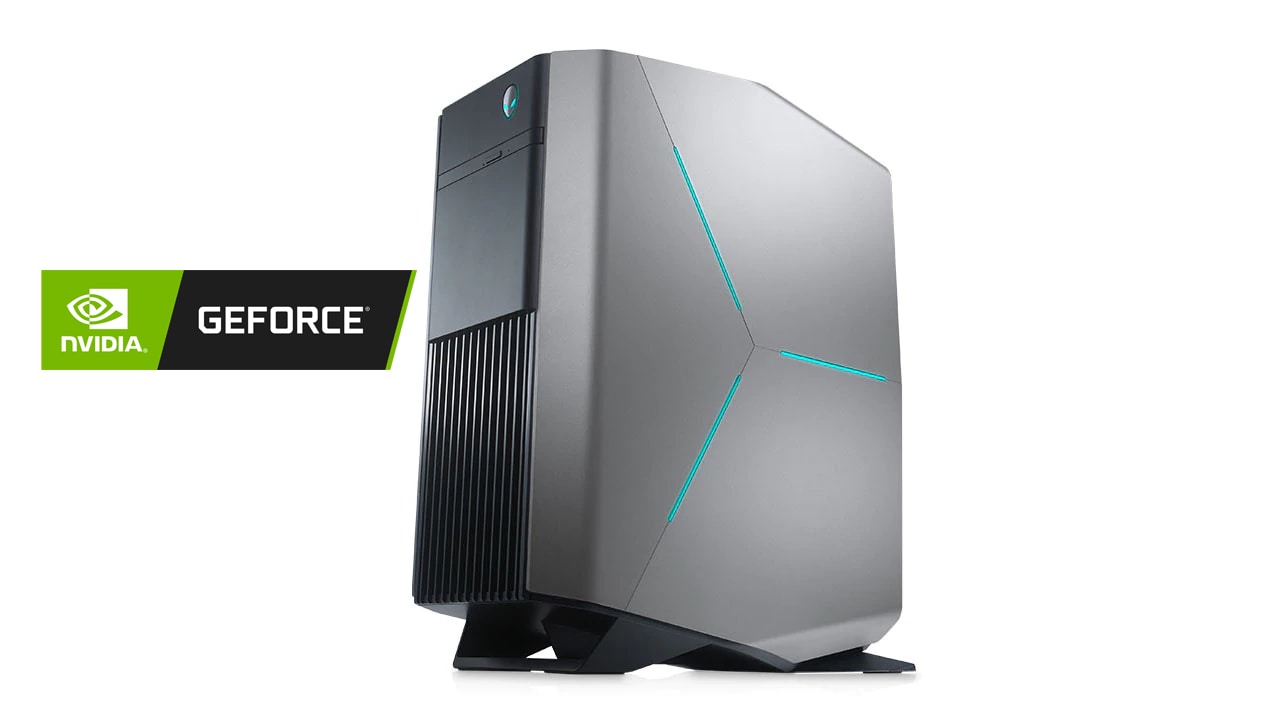 Take a closer look.
New Alienware Command Center

Calibrate your controls
Now you have control over your hardware and software environments. A single interface transforms your Windows PC into an enhanced gaming environment tailored just the way you like it.

View all your games in one place
Get quick and easy access to your entire gaming catalog and fine-tune settings for each title. Create unique profiles for any game in the library and maintain those preferences as you switches between games.

Customize your lighting with AlienFX
Configure themes, macros and peripheral settings. Assign your themes to games for a truly personal gaming experience. Select from up to 16.8 million colors, predefined animation effects, and brightness controls.

Ports & Slots
Front Ports
1. (1x) Headphone 1/8" Port | 2. (1x) Microphone 1/8" Port | 3. (1x) SuperSpeed USB 3.0 Type-C™ | 4. (3x) SuperSpeed USB 3.0 (two are enabled for charging)

Rear Ports
1. (1x) SPDIF Digital Output (Coax) | 2. (1x) SPDIF Digital Output (TOSLINK) | 3. (1x) RJ-45 Killer Gigabit Ethernet | 4. (5x) SuperSpeed USB 3.0 (two are enabled for charging) | 5. (1x) Display Port | 6. (1x) SuperSpeed 10Gbps USB 3.1 Type-C™ | 6. (1x) SuperSpeed 10Gbps USB 3.1 Type-A | 7. (1x) Rear L/R surround | 8. (3x) SuperSpeed USB 3.0

Dimensions & Weight
1. Height: 18.6" (472.52mm) | 2. Depth: 14.19" (360.5mm) | 3. Width: 8.35" (212mm) | Average Weight: 32.67 lbs (14.819 kg)
*
Essential accessories for your Alienware Aurora.
Take your Aurora gaming experience to new levels with additional purchases like the 34" UltraSharp monitor and gaming mouse and keyboard. Look for these great products and more at checkout.

Alienware Pro Gaming Keyboard | AW768
Improve your gaming ability with a mechanical gaming keyboard featuring brown switches, 15 programmable macro key functions, on board memory and a zone-based RGB backlight with AlienFX™ technology.

Alienware Elite Gaming Mouse | AW959
Count on incredible speed and sensitivity control with a 12,000 DPI optical sensor, redesigned side wings for improved grip, and AlienFX RGB lighting.

Alienware 34 Curved Gaming Monitor | AW3418DW
34-inch gaming monitor featuring a curved display, WQHD resolution, customizable AlienFX lighting for enhanced gaming action, and NVIDIA® G-Sync™.
Peace of mind comes standard.
Alien Autopsy comes preinstalled on all new Alienware devices to provide advice and alerts so you'll know about issues before they happen and have tools to fix those issues if they arise. Alienware Respawn offers flexible, automated backup and recovery to ensure your important documents, pictures and media files remain safe. And Dell Support saves time and reduces hassle with valuable warranty information and services.

Alienware Wireless Gaming Headset | AW988
Lose yourself in the game with virtual 7.1 virtual surround sound, designed for the most dedicated audiophile. Lightweight design with crystal-clear communication and iconic Alienware style.


All of the support. None of the hassle.

Premium Support Plus

Premium Support
Count on 24x7 help from Dell Premium Support. With experts at the ready, you can expect quick and easy issue resolution with less time on hold.

Accidental Damage Protection Insurance
You can't prevent surges, drops and spills, but Dell Accidental Damage Service helps simplify recovery from them.
*
Dell can get you up and running again quickly and easily.
Drivers, Manuals & Support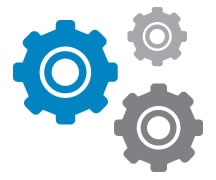 Dell Support
From drivers and manuals to diagnostic tools and replacement parts, Dell Product Support has you covered!
Compare Products
()
Add the products you would like to compare, and quickly determine which is best for your needs.
Add the products you would like to compare, and quickly determine which is best for your needs.