Enterprise-class iSCSI SAN Ideal for Consolidation
Organizaţiile care caută o soluţie SAN accesibilă, de calitate, care să fie foarte uşor de administrat.
Acest produs nu este disponibil deocamdata. Gasiti mai jos recomandarea noastra de sistem comparabil.
EqualLogic PS6000e iSCSI SAN Storage
EqualLogic
Condiţii de mediu pentru funcţionare
Temperature range: 5 to 35 °C / 41 to 95 °F
Storage temperature: -20 to 60 °C / -22 to 140°F
Altitude: -70 to 3,048 m operational / -305 to 12,192 m non-operational
Relative humidity: 20 to 80% non-condensing operational / 5 to 95% non-condensing non-operational
Shock: 5 g 10 ms ½ sine operational / 30 g 10 ms ½ sine non-operational
Vibration: Random .21 grms @ 5-500Hz operational / Random 1.04 grms 2-200Hz non-operational
Acoustics: Sound Power Operating: < 5.8 db LpA @ 20°C
Air Quality: Airborne contaminant level of G2 or lower as defined by ISA-S71.04-1985
Alimentare
AC voltage: 100-240 VAC ±10% single phase
Frequency: 47-63 Hz
Power factor: 0.98 (minimum)
Power consumption: 450 VA, 530 Peak VA (operating maximum)
Heat dissipation: 1,550 BTU per hour (maximum)
Power supplies: Dual 440W DC

Administrare
SAN HeadQuarters multi-group performance and event monitoring tool
SNMP, telnet, SSH, HTTP, Web (SSL), host scripting
Serial console
Multi-administrator support
Ability to configure a separate management network

Şasiu
Height: 13 cm (5.12") / 3 EIA units
Width: 48 cm (19.0") / 1EC Rack Compliant
Depth: 55 cm (21.7")
Weight: 36 kg / 79.6 lb (maximum configuration)

Fiabilitate
Redundant, hot-swappable controllers, power supplies / cooling fans, and disks
Individual disk drive slot power control
Metode de notificare
SNMP traps, e-mail, syslog
Caracteristici tehnice principale
Volumes
Up to 1,024

Snapshots
512 per volume / up to 10,000 total

Hosts Accessing PS Series Group
Up to 512 per pool / 2,048 per group

Host Protocol
Any standards compliant iSCSI initiator

Operating Systems Supported
Windows® 2000 Server
Windows Server® 2003
Windows Server® 2008, including Hyper-V™
Microsoft® Windows Server® 2008 R2, including Hyper-V ™
VMware® ESX Server 3 / 3.5 / 4 / ESXi 3.5
Citrix® XenServer™
Red Hat® Enterprise Linux®
SUSE® Linux Enterprise
Linux
Sun™ Solaris™
UNIX®
IBM® AIX
HP-UX®
Mac OS® X
Novell® Netware®

RAID Support
Automatic RAID 5, RAID 6, RAID 10 and RAID 50

GbE Network Interfaces
Four (4) copper per controller

TCP Network Support
IPv4, IPv6 core support including JITC

Expansion Option
Can be combined with other EqualLogic PS Series arrays in the same SAN group online
Configuraţiile produsului
Storage Controllers
 
Base Model: Single controller with 2GB* battery-backed cache memory, only available with 250GB disk drive options
High Availability Model: Dual controllers with a total of 4GB* battery-backed cache memory
Battery-backed cache provides up to 72 hours of data protection

Hard Disk Drives
8 or 16 SATA hot-pluggable hard disk drives

Drive Capacities
7,200 RPM SATA II drives available in 250GB , 500GBT, 1TB or 2TB

System Capacities
8TB* using sixteen (16) 500GB SATA disk drives
16TB* using sixteen (16) 1TB SATA disk drives
32TB* using sixteen (16) 2TB SATA disk drives
Sistem de monitorizare a incintei
Temperature range: 5 to 35 °C / 41 to 95 °F
Storage temperature: -20 to 60 °C / -22 to 140°F
Altitude: -70 to 3,048 m operational / -305 to 12,192 m non-operational
Relative humidity: 20 to 80% non-condensing operational / 5 to 95% non-condensing non-operational
Shock: 5 g 10 ms ½ sine operational / 30 g 10 ms ½ sine non-operational
Vibration: Random .21 grms @ 5-500Hz operational / Random 1.04 grms 2-200Hz non-operational
Acoustics: Sound Power Operating: < 5.8 db LpA @ 20°C
Air Quality: Airborne contaminant level of G2 or lower as defined by ISA-S71.04-1985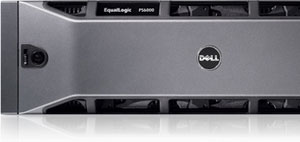 Dell EqualLogic PS6000E
The Dell EqualLogic PS6000E is a virtualized iSCSI SAN that combines intelligence and automation with fault tolerance to provide simplified administration, rapid deployment, enterprise performance and reliability, and seamless scalability. With SATA disk drives the PS6000E delivers good cost-per-Gigabyte with up to 32TB s of storage.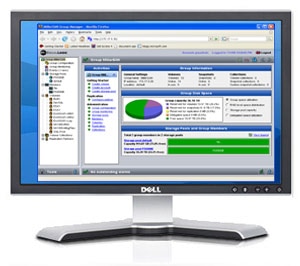 Exceptional Ease of Use
The PS6000E is an intelligent storage array that provides rapid installation, simple management and seamless expansion. All PS Series storage arrays include SAN configuration features and capabilities that sense network topology, automatically build RAID sets and conduct system health checks to help ensure that all components are fully functional. The PS6000E can often be installed, configured and operating in less than one hour.

Modular Design with Enterprise Reliability
EqualLogic PS Series arrays are based on a virtualized modular storage architecture that enables IT managers to purchase only the storage that is needed, when it is needed — to help prevent both underutilization and over-provisioning. Using patented data movement technology, all PS Series arrays can work together to automatically manage data, load balance across system resources and expand to meet growing needs. The EqualLogic PS Series is designed to meet and exceed the ruggedness requirements of the data center. The PS6000E includes fault tolerance capabilities through fully redundant and hot-swappable components — standard dual-controllers, dual fan trays, dual power supplies and disk drives with hot spares. Self-tuning write-back caches are battery-backed and mirrored across controllers for ultimate protection without compromising performance.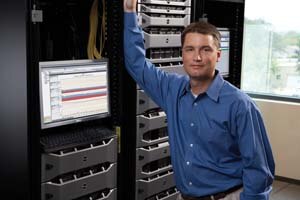 ENTERPRISE DATA SERVICES WITHOUT ADDITIONAL COST
The PS6000E has built-in storage features once available only to top-tier data centers, enabling best practice storage for every size organization. EqualLogic PS Series arrays include the following enterprise data services and software features with no additional software licensing fees:

Management
PS Group Manager
SAN HeadQuarters Multi-SAN Historical Performance Monitoring
Rapid Provisioning
Remote Setup Wizard
Roles-Based Administration
Volume Management
Data Protection, Availability and Recovery
Auto-Replication, Multi-Way
Instant Volume Restore
Multi-Path I/O1*
Multi-Volume, Writeable Snapshots
Snapshot and Auto-Replication Scheduler
Volume Cloning
Volume Consistency Sets

Storage Virtualization
Array Evacuation
Automatic Load Balancing
Automatic or Manual Storage Tiering
Complete SAN Virtualization
Online Data and Volume Movement
RAID Load Balancing
Storage Pools
Thin Provisioning

Maintenance
Auto-Stat Disk Monitoring System
E-mail Home
Enclosure Monitoring System
Performance Monitoring

Server Management and Protection Integration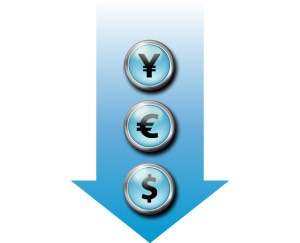 FLEXIBILITY WITH LOW COST OF OWNERSHIP
Dell EqualLogic PS Series arrays represent a breakthrough in storage economics, from purchase and setup to operation and upgrades. Unlike traditional SANs, the EqualLogic PS Series includes software and applications expected from an enterprise-level SAN at no extra cost. The PS Series scales on-demand and online allowing storage growth without disrupting applications. As a result, EqualLogic arrays provide exceptional flexibility at a low total cost of ownership.
Whether consolidating a direct-attached storage (DAS) infrastructure, migrating data from and existing SAN, streamlining data protection processes or simply adding storage capacity, the Dell EqualLogic family of proven, high-performance, self-managing storage arrays is designed to meet the requirements of today's critical datacenter environments.
Dell oferă soluţii cuprinzătoare şi complete pentru a vă ajuta să vă stocaţi şi să vă gestionaţi datele, pentru a putea să mutaţi în mod eficient datele potrivite în locul potrivit, la momentul potrivit, în schimbul unui preţ potrivit. Software-ul pentru matrice EqualLogic şi software-ul pentru host fac parte din aceste soluţii şi sunt incluse la achiziţionarea matricelor EqualLogic, oferind toate instrumentele de care are nevoie organizaţia dvs. pentru o reţea de stocare (SAN) completă.



EqualLogic Array Software

Toate matricele EqualLogic sunt livrate cu un set redutabil de caracteristici software, care vă ajută să vă gestionaţi, să vă protejaţi şi să vă optimizaţi datele. EqualLogic Group Manager vă ajută să optimizaţi stocarea şi gestionarea datelor atât în matricele SAN seria PS, cât şi în aparatele NAS seria FS. Firmware-ul pentru produsele EqualLogic seria PS este baza familiei de software-uri EqualLogic. Integrat în toate matricele EqualLogic seria PS, firmware-ul pentru produsele EqualLogic seria PS este un sistem de operare SAN bazat pe o arhitectură unică de stocare "peer" care:


virtualizează resursele SAN;

permite scalabilitate "peer" pentru până la 16 matrice;

asigură funcţionalitate de gestionare inteligentă a datelor;

reglează automat resursele de sistem;

optimizează performanţa;

reduce intervenţia manuală.


Inclus în firmware este şi EqualLogic Manual Transfer Utility, care oferă capacitate de replicare în afara reţelei pentru minimizarea duratei transferării volumelor mari de date între partenerii de replicare.

Cea mai recentă versiune de firmware EqualLogic (versiunea 7.0) include funcţii îmbunătăţite pentru matricele seria PS, printre care se numără:



politicile solide şi scalabile de control al accesului, pentru administrare simplificată;

interfaţa grafică cu utilizatorul proaspăt reproiectată, cu funcţionalitate de căutare;

recomandările de politici RAID, pentru promovarea celor mai bune practici de utilizare a configuraţiilor RAID;

noile tehnologii cu retrocompatibilitate, inclusiv o versiune de firmware bazată pe nucleu pe 64 de biţi pentru matricele mai noi, şi compatibilitatea pentru unităţile cu volume de sector 4.000 şi sector nativ 4.000 (4Kn).
Instrumente EqualLogic de integrare pentru host

Această familie de software-uri bazate pe host asigură integrarea armonioasă între matricea EqualLogic şi host. Dell oferă instrumente de integrare a hostului pentru medii Microsoft®, VMware® şi Linux®, oferindu-le clienţilor următoarele avantaje:


protecţie şi disponibilitate complete ale datelor;

administrare integrată a stocării;

funcţionare fiabilă;

configurare optimizată a matricelor;
EqualLogic SAN Headquarters

Dell EqualLogic SAN Headquarters (SAN HQ) este un instrument centralizat de monitorizare şi raportare, care colectează şi furnizează informaţii detaliate despre performanţă, capacitate şi alerte la nivelul mai multor grupuri de matrice EqualLogic PS, contribuind la îmbunătăţirea performanţei şi la alocarea efectivă a resurselor din grup.

Cu funcţionalitatea Dell SupportAssist, SAN HQ 3.0 poate crea automat cazuri de asistenţă în funcţie de defecţiunile sistemului şi vă permite să vizualizaţi cazurile deschise pentru matricele EqualLogic monitorizate de SupportAssist.

Aflaţi mai multe despre software-ul EqualLogic

Aflaţi cum vă poate ajuta software-ul Dell EqualLogic să vă proiectaţi, să vă gestionaţi şi să vă optimizaţi soluţia de stocare.



Aflaţi mai multe›

Dell ProSupport — Faster, more reliable support services designed to address the technology challenges you face today. This new support portfolio is focused on your needs, time demands and budgets.
Need professional support services that take care of both you and your employees' IT needs 24x7? Choose Dell ProSupport* to get access to a certified technician in two minutes or less.
Got an IT staff? Choose Dell ProSupport for IT and get tech-to-tech support, along with 24x7 access to Dell-certified technicians.
Dell ProSupport Service Model

Dell ProSupport

Dell ProSupport for IT


Designed for organizations with limited or no dedicated IT staff.

Includes:


24x7 direct break-fix hardware and software support for your employees

Access to a certified technician in two minutes or less

Designed to provide tech-to-tech support for IT professionals, database administrators and internal service desks or help desks.

Includes:


24x7 Direct access to Dell Expert Centers

Escalation management through Dell's Global Command Centers

Collaborative hardware and software support
Next, Dell ProSupport Options align to the way you use technology — rapidly responding to your needs, protecting your investment, your productivity and your sensitive data, and providing enhanced proactive support services to reduce the risk and complexity of managing your infrastructure.
SPEED OF RESPONSE

PROTECTION

PREMIUM PROACTIVE

Mission Critical — Perfect for server and storage environments where avoiding unplanned downtime and reducing recovery time through priority response are a must. The package includes priority 4-hour onsite service or optional 2-hour response with 6-hour hardware repair, Dell's proven critical situation process, and emergency dispatch.
Data Management and Protection

Keep Your Hard Drive

*

helps you retain control of sensitive data

Enterprise-Wide Contract — Provides enhanced proactive capabilities through:


Designated Service Delivery Manager

Performance benchmarking and custom reporting

Planning and assessments


Dell Server and Storage Deployment Services
Dell provides a comprehensive set of remote and on-site installation services for PowerEdge and PowerEdge SC servers, as well as PowerVault, Dell | EMC and Dell EqualLogic storage products to help reduce the time required to get your system up and running. These installation services help:
Speed up deployment
Supply necessary expertise for correct installation
Minimize disruptions to your business


Comprehensive Training
Get the skills you need to keep pace in today's competitive IT environment with comprehensive training courses. Dell offers a vast array of instructor-led classes and online training courses in a range of topics from server maintenance to in-depth technical overview of specific systems.