Virtual Workstations, simplified.
Put the power of Virtual Workstations infrastructure in the cloud while enabling new levels of high-performance, secure collaboration and mobility.
Sorry, this item is not available anymore for purchase online. Please see our recommended replacement product.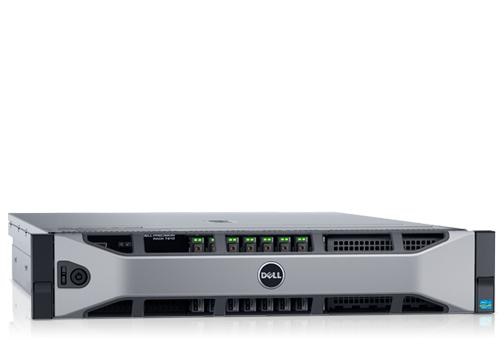 Dell Precision Appliance for Wyse
Wyse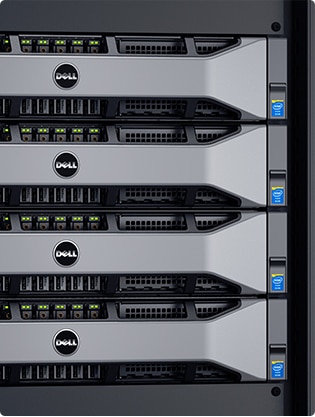 Appliance-based virtual workstation
Easy adoption: Dell Precision Appliance for Wyse eliminates much of the complexity and need for in-house expertise traditionally required by many virtualization solutions, so a staff with limited experience can deploy a virtual workstation environment not in days or weeks but in just few hours.

Efficient scalability: As your business needs change, the Dell Precision Appliance for Wyse allows you to scale your virtual workstation environment in a modular fashion to meet growing demands.

An end-to-end solution: The Dell Precision Appliance for Wyse can be purchased separately or as part of an end-to-end solution that includes validated thin clients, management software and service offerings.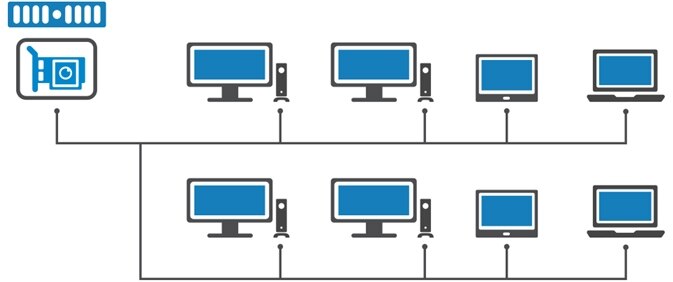 Graphics-intensive computing, centralized and virtualized
Verified with leading CAD/CAM and PLM software: Deploy and run workstation class workloads, such as Autodesk AutoCAD, Siemens NX, PTC Creo and more, with confidence knowing that they have been verified to work on the Dell Precision Appliance for Wyse.

High-performance user environments: Users can expect the same rich, high-performance experience of an ISV certified workstation-class application with the Dell Precision Appliance for Wyse as a traditional fixed or mobile workstation.

Optimize infrastructure investments: Pool and efficiently share infrastructure resources, from compute to graphics, while delivering brilliant workstation class performance for up to thirty-two users per appliance.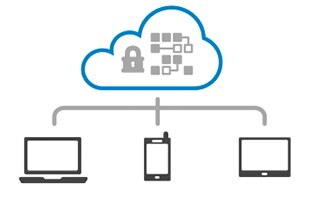 Improve collaboration without compromising security
Reliable, controlled access: Permissions-based access grants users the ability to view and edit only the data they need as defined by your organization's governance policies.

Increased mobility: Enable collaboration just about anywhere, without compromising security, from a variety of hardware endpoint devices, including multi-core thin clients and mobile devices, and software clients, such as VMware Horizon Client and Citrix Receiver. Since data is centralized, users can simply access what's needed from their endpoint device instead of having to download huge data files onto their device.

Keep your data in the data center: Because critical, proprietary data resides in the data center and not at the endpoints, it never leaves your data center, giving you extra peace of mind if an endpoint device gets damaged, lost or stolen.
Features

Dedicated GPU Configuration

Shared GPU Configuration

Graphics Architecture

GPU pass-through
NVIDIA GRID vGPU
Users Per Appliance

3

4 or 8

Hypervisor

VMware ESXi 5.5 U2

VMware ESXi 6

Desktop Virtualization Broker

VMware Horizon View 5 or 6.1 (optional)

VMware Horizon View 6.1

Connection Method

Tera2 Direct Connect

Horizon View Direct Connect Agent

CUDA Support

Yes

No

User Operating System

Linux, Windows

Windows

WAN Support

Yes

Yes

Server Platform

Dell Precision Rack 7910

Dell Precision Rack 7910

Processor

(2) Intel Xeon E5-2643 v3 (6C, 3.4 GHz, 15M, 120W);
(2) Intel Xeon E5-2680 v3 (12C, 2.5 GHz, 30M, 120W)

(2) Intel Xeon E5-2643 v3 (6C, 3.4 GHz, 15M, 120W);(2) Intel Xeon E5-2680 v3 (12C, 2.5 GHz, 30M, 120W)

Memory

128 GB DDR4; 192 GB DDR4; 256 GB DDR4; 512 GB DDR4

 128 GB DDR4; 192 GB DDR4; 256 GB DDR4; 512 GB DDR4

Graphics

(3) NVIDIA Quadro K4200

(2) NVIDIA GRID K2A

Storage

(4) 900GB@10K – RAID 10; (8) 900GB@10K – RAID 10

(4) 900GB@10K – RAID 10; (8) 900GB@10K – RAID 10

Networking

(1-4) Intel X540 NDC (2x 10GbE, 2x 1GbE)

(1-4) Intel X540 NDC (2x 10GbE, 2x 1GbE)

Protocol Support

(3) Teradici Tera2220 1Gbe Host Cards

N/A

Recommended Thin Clients

Dell Wyse 5030 zero client

 Dell Wyse 5030 zero client;
Dell Wyse 7030 zero client

Maximum Display Resolution

1 @ 2560x1600, 2 @ 1920x1200

1 @ 2560x1600, 2 @ 1920x1200; 1 @ 2560x1600, 2 @ 2560x1600, 4 @ 1920 x 1200
Regulatory Information:
Product Safety, EMC and Environmental Datasheets
Dell Regulatory Compliance
Dell and the Environment