PowerEdge R6415 - Full Configuration
Haute densité pour les charges de travail extensibles
Serveur rack haute densité 1U extensible avec une conception monosocket efficace pour un faible coût total de possession. Idéal pour la virtualisation dense et le stockage SDS extensible.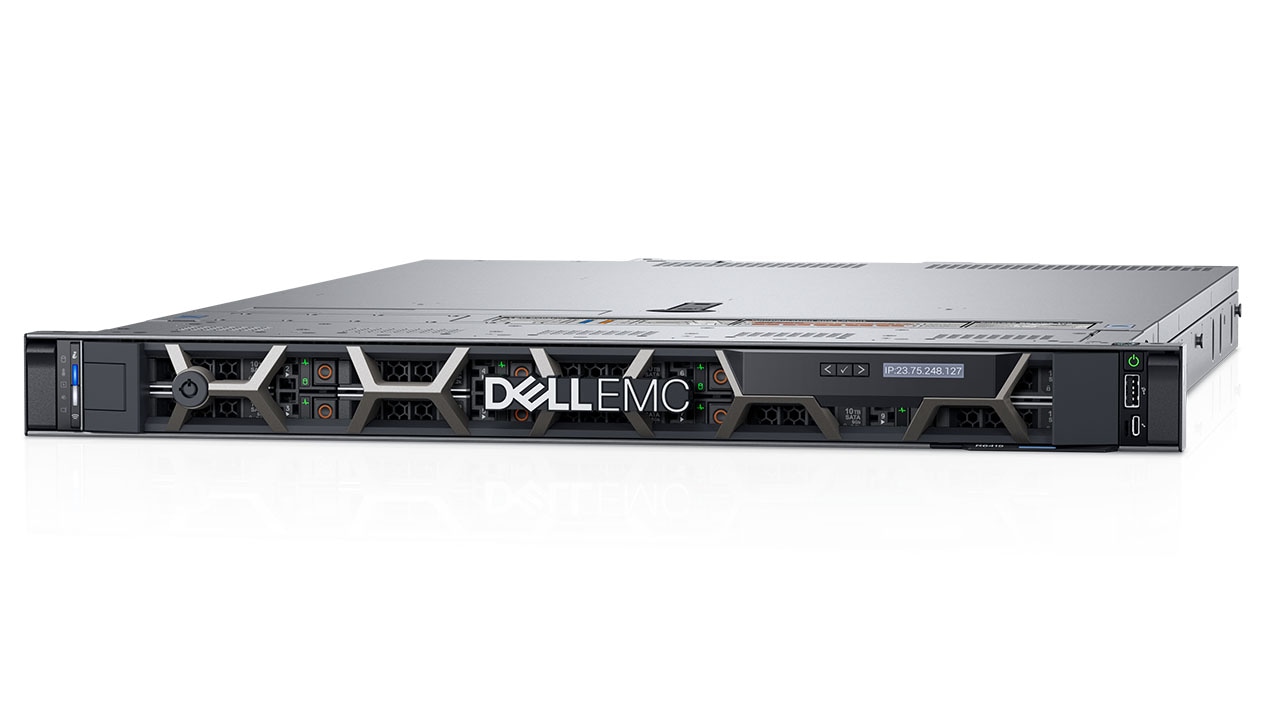 Caractéristiques techniques PowerEdge R6415 - Full Configuration
PowerEdge R6415 - Full Configuration
Hors TVA, TAR et transport
Support prices are dependent on hardware and OS costs.
Expédition en 37 à 39 jours ouvrés
Code de commande emea_r6415_vi_vp
Fonctionnalités

Calcul haute densité pour les charges de travail extensibles
Bénéficiez d'un calcul haute densité au sein de votre datacenter avec le serveur PowerEdge R6415. Ce serveur rack monosocket efficace est spécialement conçu pour la virtualisation et le stockage SDS extensible. Profitez de performances de stockage exceptionnelles avec jusqu'à 10 disques NVMe. Doté d'un processeur AMD EPYC™ professionnel, le serveur R6415 fournit jusqu'à 32 cœurs par processeur tout en réduisant les goulets d'étranglement avec jusqu'à 1 To de mémoire et 128 voies PCIe.
Charges de travail idéales :
Stockage SDS dense
Virtualisation

Transformez votre infrastructure avec les serveurs Dell EMC PowerEdge
L'évolution du datacenter repose sur des plateformes modernes, qui évoluent facilement et sont optimisées pour améliorer les performances des applications. Le serveur PowerEdge R6415 possède une architecture système extensible et offre le choix et la flexibilité indispensables pour répondre aux demandes de performances.
Simplifiez le déploiement et passez facilement de 3 à plus de 1 000 nœuds pour le stockage SDS avec la solution Dell EMC ScaleIO Ready Node.
Optimisez les performances de stockage avec jusqu'à 10 disques SSD NVMe
Étendez vos ressources de calcul avec le microprocesseur AMD EPYC qui fournit jusqu'à 128 voies PCIe pour une bande passante élevée et un accès à faible latence

Automatisez la productivité avec une gestion intelligente et intégrée
L'automatisation intelligente Dell EMC OpenManage vous permet de consacrer moins de temps à la maintenance de routine afin de vous concentrer sur des tâches stratégiques.
Optimisez la disponibilité et résolvez les problèmes avec jusqu'à 72 %* moins de ressources informatiques grâce à ProSupport Plus et SupportAssist.
Utilisez les consoles de gestion existantes avec des intégrations simples pour VMware® vSphere®, Microsoft® System Center et Nagios®
Améliorez votre productivité avec le contrôleur sans agent Dell EMC iDRAC9 pour une gestion automatisée
Simplifiez le déploiement avec les profils de serveur et la console OpenManage nouvelle génération qui vous permettent de configurer et de préparer les serveurs de façon rapide et extensible

Renforcez votre datacenter avec une protection complète
Une architecture complète et résiliente aux cybermenaces avec une sécurité intégrée à chaque serveur afin de protéger vos données.
Protégez la configuration de vos serveurs et les micrologiciels de modifications malveillantes avec la nouvelle fonctionnalité de verrouillage de la configuration
Utilisez l'effacement système du stockage local pour garantir la confidentialité des données lorsque vous réaffectez des serveurs ou les mettez au rebut
Automatisez les mises à jour qui vérifient les dépendances entre les fichiers et la séquence de mise à jour appropriée avant de déployer les mises à jour, quel que soit votre système d'exploitation/hyperviseur
Prenez le contrôle de vos consoles de micrologiciels avec une authentification intégrée conçue pour autoriser uniquement les mises à jour correctement signées
Pilotes, manuels et support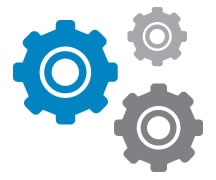 Support Dell
Pilotes, guides, outils de diagnostic, pièces de rechange... Le support technique Dell est là pour vous aider.