PowerEdge R840 - Full Configuration
Zorg voor aanzienlijk snellere data-analyses
Stimuleer snellere inzichten met 4-socket prestaties in een compacte 2U-vormgeving. Minimaliseer latency met tot wel 24 direct-attached NVMe-schijven.
Aanbiedingsprijs
€ 40.328,50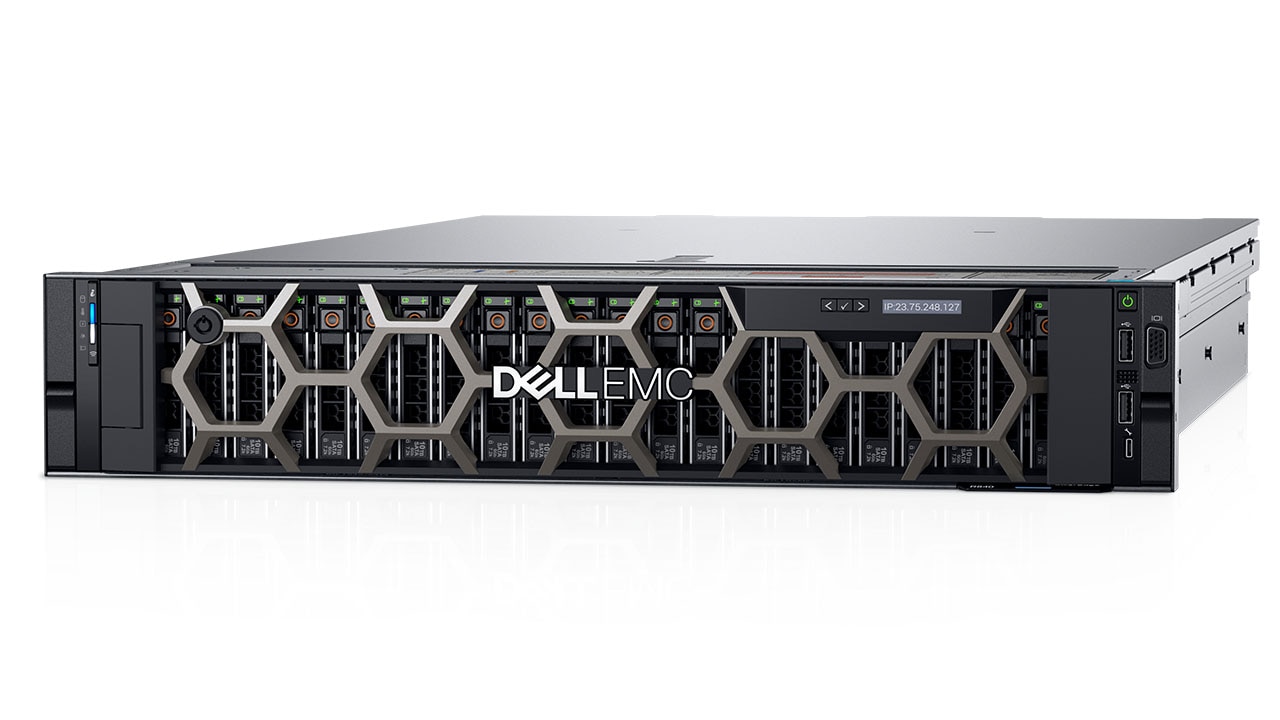 Video: PowerEdge R840 rackserver 1:26
Technische specificaties PowerEdge R840 - Full Configuration
PowerEdge R840 - Full Configuration
Prijs van Dell
€ 40.328,50
Exclusief btw, gratis verzending
De prijs voor support is afhankelijk van de kosten voor de hardware en het besturingssysteem
Bestelcode emea_r840_vi_vp
Kenmerken en Design

Power your business-critical workloads
The PowerEdge R840 accelerates business insights and delivers unprecedented performance density for your in-database analytics. Deliver consistent results for demanding applications with powerful, four-socket performance and large memory. Even as your workloads become more complex, OpenManage™ Enterprise simplifies management of your IT infrastructure so you can focus on your business objectives. Integrated security and proven reliability helps ensure maximum uptime in your enterprise data center.
Ideal workloads:
Data intensive applications
Data analytics

Schaal applicatieprestaties voor veeleisende workloads van data-analyses
De R840 biedt veelzijdige resources waarmee u veranderende zakelijke behoeften kunt voldoen. Maximaliseer de prestaties en minimaliseer latency met direct-attached NVMe-schijven.
Verhoog de prestaties met tot wel vier 2e generatie Intel® Xeon® schaalbare processoren en tot wel 112 processorcores
Verwerk grote hoeveelheden gegevens met maximaal 48 DIMM's (waarvan er 24 DCPMM's kunnen zijn) en tot 15,36 TB geheugen
Schaal capaciteit en prestaties met tot wel 26 2,5" harde schijven/SSD's (maximaal 24 NVME-schijven)
Versnel applicaties met twee dubbele GPU's of twee FPGA's
Versnel gegevensoverdracht met volledig geïntegreerde ultra path interconnects (UPI's)

Automate everyday tasks
Reduce the time and effort required to manage IT environments with intelligent automation.
Improve efficiency with agent-free iDRAC9 with Lifecycle Controller for automated, simplified management
Deploy OpenManage Enterprise as a virtual appliance in your choice of ESXI, Hyper-V or KVM environments
Use OpenManage Integrations or Connections to manage PowerEdge servers with existing console investments
Resolve issues with up to 72% less IT effort using automated proactive and predictive technology from ProSupport Plus and SupportAssist.*

Safeguard IT operations
Fortify your data center with comprehensive protection to protect, detect and recover from cyber-attacks. Maximize uptime with a cyber-resilient architecture and robust security features.
Maintain data safety with cryptographically signed firmware packages and Secure Boot
Detect and prevent unauthorized or malicious changes with Server Lockdown
Ensure a trusted backup is used from a secure, hidden boot device with Rapid OS/BIOS recovery
Wipe all data from storage media quickly and securely with System Erase
Help deliver high availability with hot-pluggable drives and power supplies
Dell EMC biedt volledige end-to-end services
Optimalisatie van de IT-levenscyclus is essentieel. Wij bieden deskundige services
*
voor alle fasen in een levenscyclus, waarmee u tijd en resources kunt besparen met minder inspanningen en uw IT-ervaring kunt verbeteren.

ProSupport Enterprise Suite
U kunt zich in alle vrijheid richten op de transformatie van uw bedrijf met de supportkennis en de inzichten van Dell EMC waar we wereldwijd om bekend staan. Kies de juiste support op basis van het belang van specifieke systemen, en profiteer van geautomatiseerde voorspellende analyses, samenwerking met derde partijen en service-accountbeheer.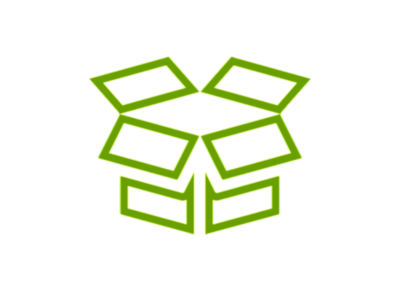 ProDeploy
ProDeploy Client Suite helpt u vanaf dag één meer uit uw technologie te halen. Vertrouw op onze experts die de leiding nemen bij de implementaties: van planning tot installatie van basishardware tot configuraties en complexe integraties. Onze complete suite van implementatieservices en professionele certificeringen helpt u om bedrijfsresultaten te behalen, zowel nu als in de toekomst.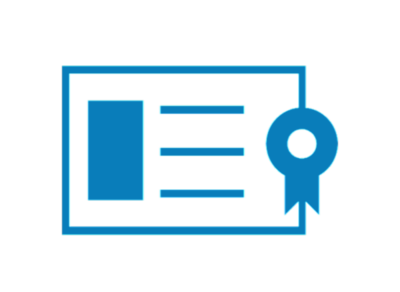 Training en certificering
Education Services omvat een uitgebreide suite van trainingsservices met meerdere levermethoden, waaronder training onder begeleiding van een instructeur, online op eigen tempo en onder begeleiding van een virtuele instructeur. Dankzij onze uitgebreide en flexibele trainingsprogramma's kunt u er eenvoudig voor zorgen dat uw personeel de vereiste vaardigheden heeft om uw nieuwe technologie optimaal en met goed resultaat te beheren en gebruiken.

Consulting
Via consultingservices krijgt u deskundige hulp, zodat u uw IT-omgeving kunt uitbreiden, optimaliseren en omvormen in uw eigen tempo en met het beschikbare budget. Wij hebben een scala aan gecertificeerde consultants en engineers in dienst, die worden ondersteund door programmabeheerteams, en die diepgaande technische expertise kunnen leveren. Wij geven u de zekerheid dat uw project op de juiste manier en op tijd wordt uitgevoerd.

Financiering en leasing
Maak gebruik van het uitgebreide aanbod van lease- en financieringsopties van Dell Financial Services™ om mogelijkheden te vinden voor beslissingen waarmee uw organisatie te maken heeft op het gebied van kapitaaluitgaven, operationele kosten en cashflow.
Drivers, Handleidingen en Support

Dell Support
Met de productsupport van Dell zit u goed, van drivers en handleidingen tot diagnostische tools en vervangende onderdelen.