Smart Value Flexi | SCv3020iSCSI
Our most affordable hybrid array
New entry point to SC Series auto-tiering and enterprise-class storage features
Save £ 1,800 with the First Storage Promotion. The offer ends on 31.12.2019.
Ex. VAT @20%, free Delivery
Tech Specs & Customization Smart Value Flexi | SCv3020iSCSI
SCv30X0 Controller Components
Storage Center Feature Bundles
Optional Storage Center Software Features
Channel only - Support Extension
Dell Services: GCP/OEM PM
Data Protection - Keep Your Hard Drive
Diagnosis On-Site Service - OSD
Dell Services: Deployment Services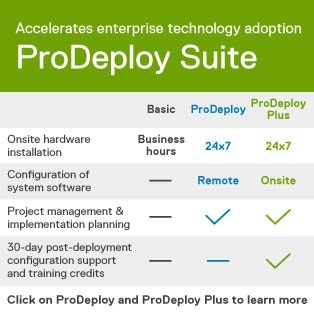 Support for Expansion and Optional Server-Based li
Additional Deployment Services
Also included in this system
The following options and default selections are included with your order.
SCv3020iSCSI
Save £ 1,800 with the First Storage Promotion. The offer ends on 31.12.2019.
Smart Value Flexi | SCv3020iSCSI
Original Price
£11,376.00
Ex. VAT @20%, free Delivery
Click to Chat now
Finance for just £143.91/month¹
Subject to approval from Dell Financial Services²
Ships in 3–4 business days
Order Code scv3020iscsi
Features and Design
Unprecedented advantage at this price point
Why should budget constraints limit your access to state-of-the-art storage technology? The new SCv3000 Series arrays pack more advanced capabilities in an entry-level hybrid solution than ever before, helping even the smallest companies compete effectively against larger, more expensive deployments.

SCv3000 starting cost is among the lowest in the industry – but don't let the price fool you! This array punches well above its weight, offering a unique combination of features designed to accelerate business outcomes for budget-conscious customers.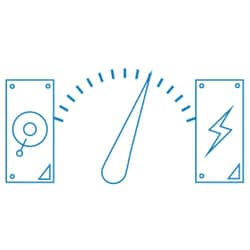 Great hybrid performance
"0-100% Flash" architecture powers over 270,000 max IOPS, >19,000 MB/sec bandwidth, and 1PB raw capacity per array
*
– more than enough headroom to handle multiple demanding workloads.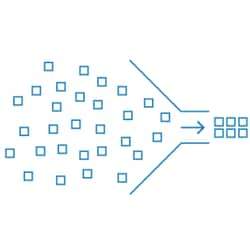 Self-optimizing architecture
Automate your cost savings to extract more value from fewer, less expensive drives. Multi-tier Data Progression, RAID tiering and Intelligent Compression actively reduce both initial and lifecycle costs.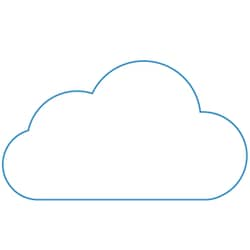 Future-proof investment
Buy with confidence, knowing SCv3000 has full membership in a broader portfolio that will complement your environment, now and in the future. SC Series federation/replication, robust Dell EMC product support, 3rd-party tie-ins.

What's New?
Compared to the previous-generation SCv2000, SCv3000 represents a giant leap forward in capabilities for the SC entry category.
Faster hardware platform – 50% more IOPS, 50% more capacity, 3X more bandwidth, 2X the snapshots.*
Full SCOS feature set – Unlike SCv2000, SCv3000 enables the full range of cost-saving SCOS 7 software capabilities, including Data Progression, Intelligent Compression, Live Migrate, Live Volume, federation/replication with other SC Series arrays, Thin Clones, Enterprise Chargeback, encryption, DCB, VVols and more…
Dell EMC integrations – Extensive VMware support, PowerPath, Data Domain, RecoverPoint, Networker, VPLEX, ViPR and new CloudIQ analytics.*
More IOPS for online apps. More bandwidth for data mining applications. More of the ecosystem support you need. No matter what mix of workloads you're running, this unique entry-level array can handle it all. And thanks to the self-optimizing SCOS architecture, you'll get these capabilities at a very low entry AND lifecycle cost.

SCv3000 Series Models
The base array is available in two 3U "all-in-one" configurations. Both models include dual controllers with 6-core Intel processors, 32GB memory (16GB per controller) and flexible 10Gb iSCSI, 12Gb SAS or 16Gb FC network connections.
SCv3000 – (16) 3.5" drive slots
SCv3020 – (30) 2.5" drive slots
Optional expansion enclosures let you scale up to 222 drives, or 1PB per array
*
– with even larger scale-out potential in federated multi-array systems. All three expansion enclosures may be used with either base array. All array and expansion enclosure models support a variety of SSD, 15K, 10K and NLSAS drives (including FIPS-certified SEDs).
SCv300 – (12) 3.5" drive slots, 2U
SCv320 – (24) 2.5" drive slots, 2U
SCv360 – (60) 3.5" drive slots, 4U*

4:1 All-Flash Storage Efficiency Guarantee
SC Series arrays are efficient in ANY configuration (all-flash, hybrid and HDD) – but we know many businesses are especially concerned about expense when deploying all-flash arrays. That's why we're taking the risk out of AFAs by guaranteeing 4:1 efficiency for all-flash SC configurations. Dell EMC promises our all-flash arrays will provide an effective logical storage capacity at least four times the physical capacity of your purchased drives – or we'll give you more drives at no charge.
*
Dell EMC offers complete end-to-end services
Optimizing the IT lifecycle is vital. Dell EMC has expert services
*
for all lifecycle phases that save you time and resources, reduce effort, and improve your IT experience.

ProSupport Enterprise Suite
Gain the freedom to focus on your business transformation with the support expertise and insights Dell EMC is known for across the globe. Choose the right support based on the criticality of specific systems with available automated predictive analysis, collaborative third-party assistance and service account management.

ProDeploy
ProDeploy Enterprise Suite helps you get more out of technology starting on day one. Trust Dell EMC experts to lead deployments from basic hardware installations through planning, configuration and complex integrations. Our complete suite of deployment services and professional certifications helps you achieve business outcomes today and tomorrow.

Training
Education Services offers an expansive suite of training services with multiple delivery methods, including instructor-led, self-paced online and virtual instructor-led training. With comprehensive and flexible training programs, we make it easy to ensure your staff has the skills they need to successfully manage and utilize your new technology to its full potential.

Consulting
Consulting services give expert guidance to help you grow, optimize and transform your IT environment at your own pace and budget. We employ a broad range of certified consultants and engineers, backed by program management teams, who can deliver deep technical expertise. We give you the confidence that your project will be done right and on time.
Drivers, Manuals & Support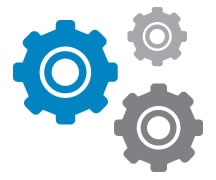 Dell Support
From drivers and manuals to diagnostic tools and replacement parts, Dell Product Support has you covered!