From skilled gamers to survivalist moms, learn how to outfit yourself with hardware technology that's fit-for-you.
It's a technology jungle out there. You're not only traversing a vast brand landscape, but also trudging through a tangle of technical specs, wild features, murky refurbished waters, and varied equipment types and price points. Naturally, you're looking to the internet sky in search of a guiding light—a beacon to lead you back to civilization, with the right computer, laptop, or server in tow.
With any luck, a glimmer of hope still beams from your eyes now that you've found yourself at the Dell Outlet Outpost. Here, we're not just the light in the dark. In fact, we aim to do you one better.
This is no ordinary buyer's guide. From budget-savvy moms to gamers skilled in computer combat to eco-friendly minimalists who can do more with less, we spoke to a range of everyday tech users who've found their way through the technology wilderness. Below they share their insights on refurbished computers and top tips and tactics for choosing a computer that will help you not only survive but thrive.
What It Takes to Outfit Yourself for Success: Die-Hard Durability and Affordable Extendibility
Video streaming. Gaming. School work. Digitizing family photos. Perusing the web at-large and social networks. Organizing and syncing the family calendar of events. Your family's collection of computers, laptops, or tablets are Swiss Army knives—and durability and versatility are critical. And in an era where the typical American household owns at least five devices, chances are affordability is just as important.
Social media mom and SAHMReviews publisher Nicole Brady, $5 Dinners founder Erin Chase, and owner of Thrifty Nifty Mommy blog Janessa Solem have an instinct for value on a budget. See what they say are the top tech considerations for selecting the right laptop or computer for your home and stretching your budgetary resources in the wild.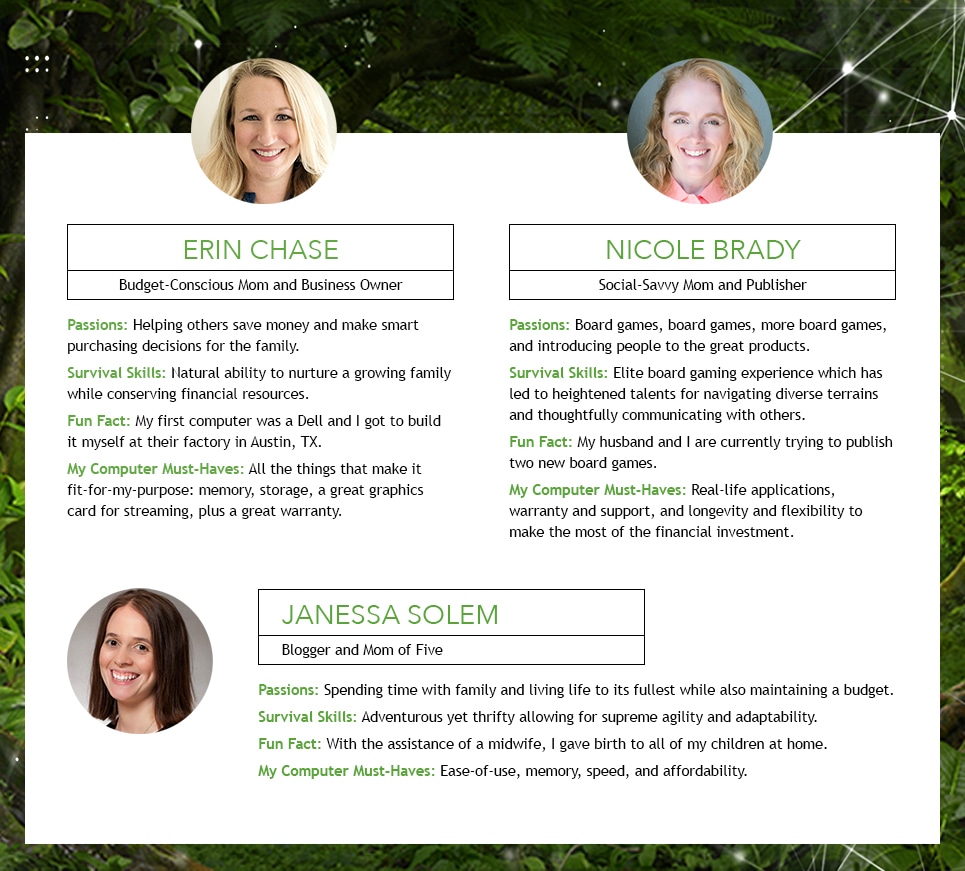 | | | |
| --- | --- | --- |
| --- | Computers for Students and Teachers | --- |
What It Takes to Outfit Yourself for Success: Performance and Support to Withstand the Elements
Students and teachers alike are ardently focused on one thing: growth. Students are in the pursuit of knowledge and skills to help them survive and thrive in the adult world—and teachers are their wise and experienced guides.
To select the right hardware technology to enable that growth, students and teachers need a short- and long-term plan of attack. Whether you're on the hunt for the best laptop for a college student or wondering if refurbished computers are a good option for the classroom, learn about some of the things you should be thinking about from experienced educators Vicki Davis and Nicholas Ferroni below.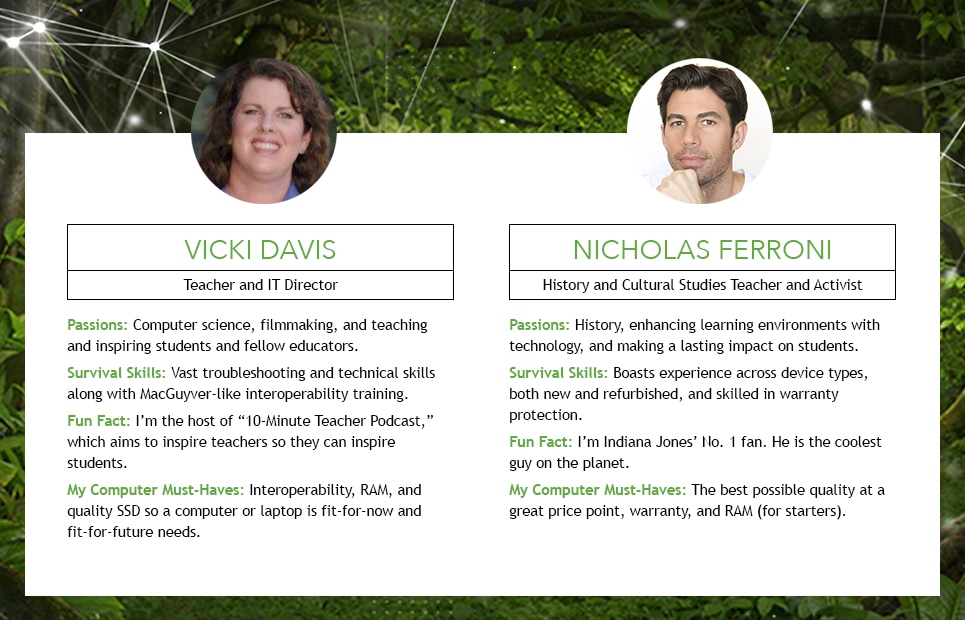 What It Takes to Outfit Yourself for Success: Processing Perseverance
Whether you're on a battle quest with your digital comrades or slaying fat beats in a virtual environment, your gaming laptop or desktop PC must have the processing power to deliver the speed and visuals that make the (uninterrupted) experience possible. What do you need to look for? Are refurbished gaming laptops or refurbished desktop computers worthy of your consideration?
Avid gamer Alison Beck and gamer, blogger, animator, and streamer Ross O'Donovan offer their tradecraft insights below.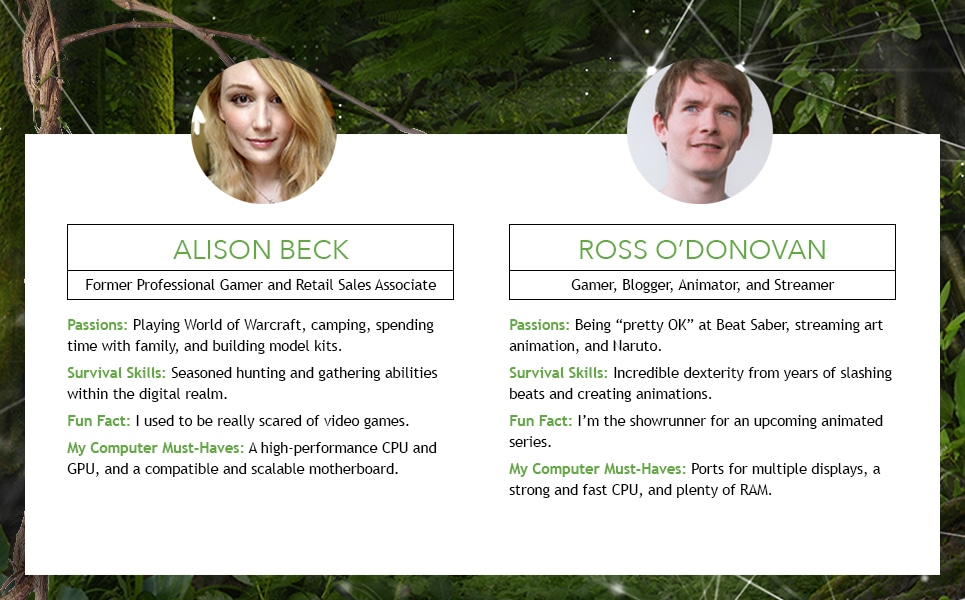 | | | |
| --- | --- | --- |
| --- | Computers for Young Professionals and Creativepreneurs | --- |
What It Takes to Outfit Yourself for Success: Sustained Performance and Outlasting Value
Successfully navigating the technology wilderness as an up-and-coming professional or creative can be a struggle. Budgets are low. Needs are high. And you want equipment that lasts so you can live, grow, and thrive.
From saying farewell to an almost-new laptop weeks into the start of college to wishing they'd packed a warranty, entrepreneur and CEO of Trufan Swish Goswami, Playlist Live Spokesperson Andy Lalwani, and author and podcast host Marc Guberti, share why you should travel the tech jungle in search of lifetime value and comfort. Could refurbished computers or laptops be an option? Find out.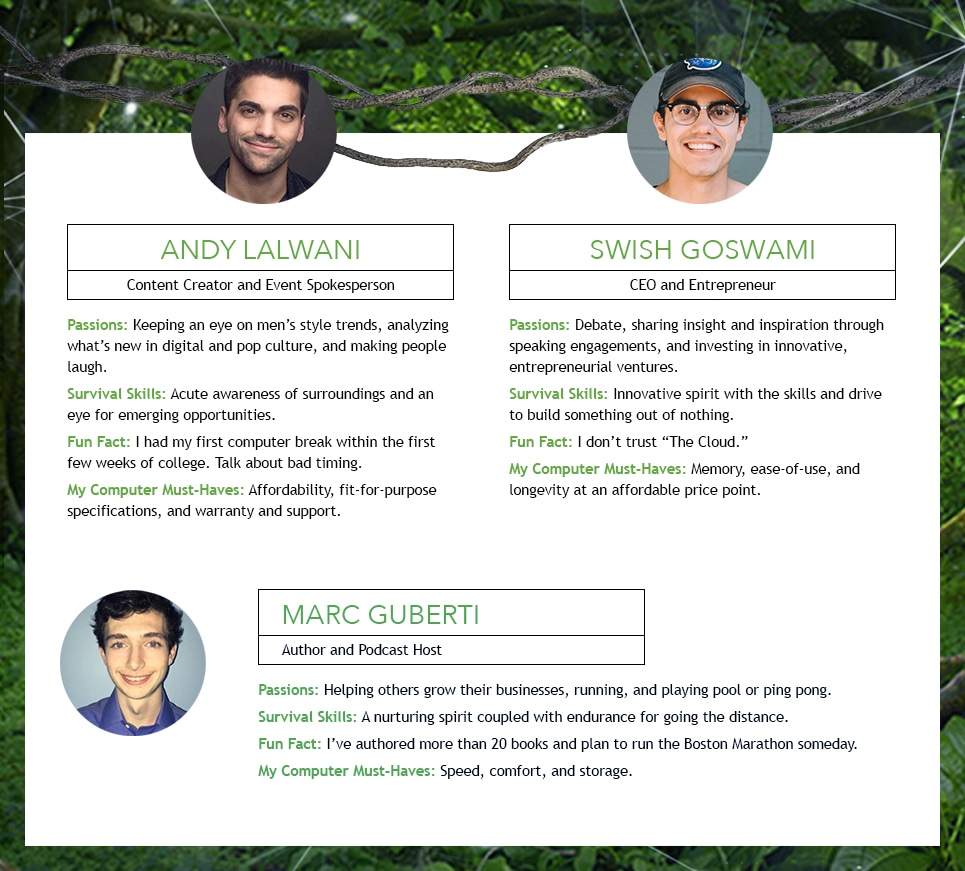 | | | |
| --- | --- | --- |
| --- | Computers for the Environmentally Conscious | --- |
What It Takes to Outfit Yourself for Success: Refurbished Resilience
One of the toughest technology terrains to navigate is sustainability. Plastics. Precious metals. Batteries. It takes a lot of resources to create our tech—and it's hard to trace its lifecycle and impact before and after it leaves your hands.
Investing in a quality, warranty-backed laptop helps you extend the life of your tech. And according to zero waste practitioners and advocates Kathryn Kellogg and Jonathan Levy, refurbished computers and laptops may help you see the forest and the trees, especially if you're able to find a quality, warranty-backed refurbished devices.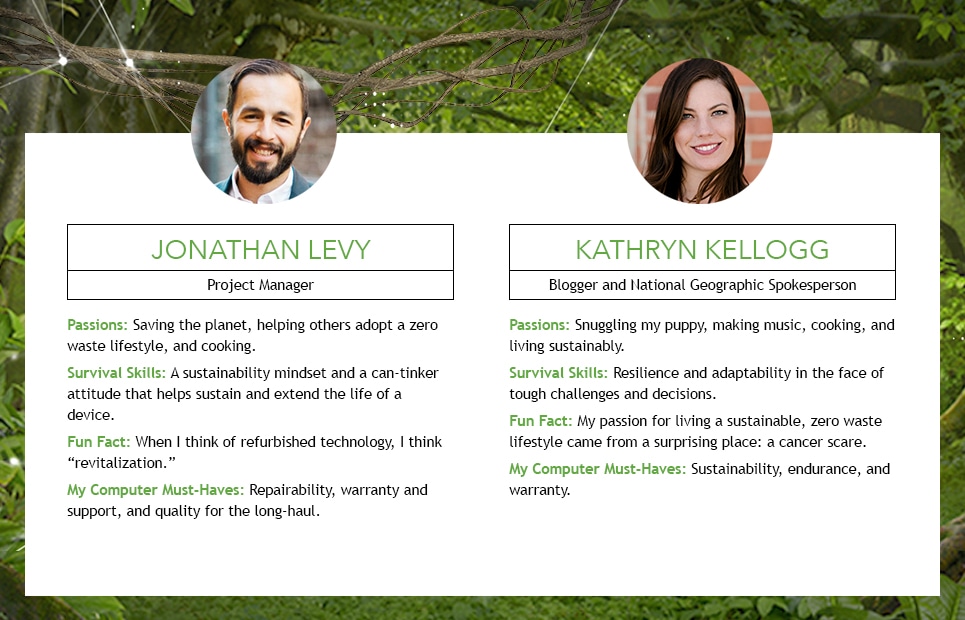 | | | |
| --- | --- | --- |
| --- | Welcome Back to Civilization | --- |
Your computer, laptop, tablet, or other pieces of hardware technology aren't the key to your survival: They're the key to thriving in the life you're building and the world you're impacting.
As many of our trusty guides alluded to, we see four distinct landscapes you'll need to traverse as you make your way through the technology wilderness: Quality, Warranty, Sustainability, and Value. These are critical checkpoints as you detangle technical specs, tame must-have features, or swim refurbished waters—hopefully without wasting precious financial resources.
At the Dell Outlet Outpost, we want you to be outfitted with technology that's fit-for-you, fit-for-budget, and fit-for-future. We may be a little biased, but refurbished computers, laptops, monitors, servers, and other devices just might be your ticket out of the tech jungle. Learn more about what refurbished means to Dell Outlet.
Find Fit for You Tech Now
This piece was sponsored by Dell Outlet, but the views and tips expressed by the participants are their own.