Why Buy Dell Monitors
Vivid Color
Dell believes your monitors should reflect all the bright, bold colors of the spectrum. The Dell S-Series monitors
offer enriched depth of 16.7 million hues for crisp, vibrant images. If it's breathtaking, true-to-life color you're
looking for, ourUltraSharp monitors are the way to go. Built with PremierColor technology, select UltraSharp panels
offer an outstanding color palette with the reddest reds and truest blues you can see.
Wide-Angle Viewing
Dell UltraSharp monitors and the entertainment-focused ST2220T provide viewing angles as wide as 178
degrees, which allow you to move around, lean back, adjust your chair, and more – all without turning your screen.
Wide-angle viewing is also important for larger screens because it delivers a more consistent picture from edge to edge.
Several Dell monitors incorporate In-Plane Switching (IPS) technology, which provides color consistency
across a wide-viewing angle.
HD Quality
All Dell monitors are made for seamless HD viewing. With resolutions as high as 2560x1600, Dell delivers the
technology you need for the most optimal HD experience. Check out our individual product details pages for each
monitor's resolution, refresh rate, and aspect ratio. You won't be disappointed.
Show-Stopping Form & Function
Designed to fit seamlessly into your life, Dell monitors are equipped with user-friendly features like HDMI ports
and the flexibility to tilt, swivel, or adjust height. Whatever your space needs, Dell has a monitor for you. And
whichever one you choose, it's going to look good, too.

We're proud of the awards Dell Monitors earn every year because we know that trusted institutions help you choose the
monitor that's right for you. Check out some of our recent wins:



Many companies have a standard allowable number of defective bright pixels in each brand new monitor screen. But at Dell, we
want you to know that if you purchase one of ourUltraSharp or Professional-Series panels, you'll never have to worry
about that. Our Premium Panel Guarantee promises that your premium monitor will arrive free of bright pixels. If
you discover even one defective bright pixel during yourLimited Hardware Warranty period, we'll replace it at no cost to you.
That's just one of the ways we stand behind our award-winning premium monitor lineup.

Dell's Advanced Exchange warranty is the best standard monitor protection in the industry. It's straightforward, easy to
use, and automatically included on all our Dell monitors, printers, and projectors. The Advanced Exchange promise
guarantees that if your issue can't be resolved over the phone, we'll send you a replacement right away. Unpack your new
monitor, then ship back the defective one in the same box, and continue to enjoy the power of your Dell. You'll never go
without your product.



You only have to look for the Energy Star logo on Dell's monitor details pages to know your monitor has met strict
environmental guidelines. All our products are designed from the ground up with sustainability in mind. We build our
panels without harmful chemicals like mercury and arsenic. Dell even works to develop innovative green packaging
solutions and offer recycling programs.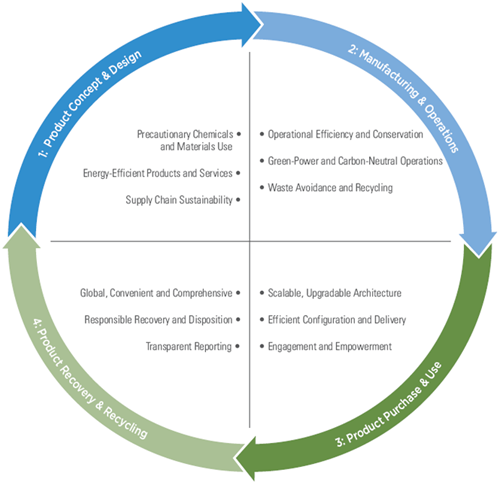 Click here to learn more about Dell's Environmentally Friendly Initiatives
Click here to learn more about Dell Recycling